Chip Gaines is an American television personality and a businessman. He owns Texas-based Magnolia homes with his wife Joanna Gaines. The family business is oriented to turning dilapidated homes and materials into potential-rich and profitable showplaces.
Early Life and Education
Chip Gaines was born on November 14, 1974. Raised by his parents in Albuquerque of New Mexico, Gaines went to Baylor University for a degree in marketing.
Personal Life
Chip Gaines is currently married to Joanna Gaines. Interestingly, the couple went to Baylor University but never met each other. They met in an auto repair shop and started going out on dates.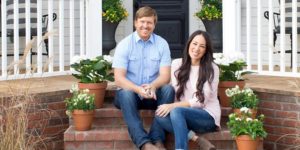 The Gaines couple has four children: Drake, Ella, Duke and Emmie. They live in a farmhouse in Waco, Texas.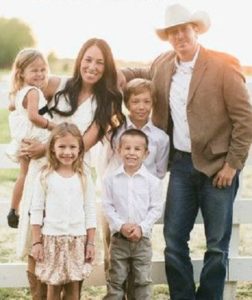 As a young man, Chip aspired to become a baseball player but he started appreciating business and labor as he grew up. Interestingly, despite being such huge television personalities, the couple doesn't have a television in their home. As the couple says, their children aren't very much impressed by their show.
Career
Based in Waco, Texas, Chip Gaines and Joanna started Magnolia Market after they got married. As the business grew larger, the Gaines family also grew bigger. However, they managed to not only operate the business, but also to spread the business to real estate, construction, and design. Today, the Magnolia Market is a multimillion-dollar business with Magnolia Realty and Magnolia Homes in its possession.
The Gaines couple primarily buys the old yet potentially rich materials and invest in them to turn into profitable materials. In the same way, they also work on old homes and renovate them to look more beautiful and attractive. In the past 12 years of career, the couple has done their miracles on over 100 homes.
Impressed by Chip and Joanna Gaines' works, HGTV approached the couple to produce a new American television series called Fixer Upper. In the program, Chip and Joanna show the process by which they turn old and dilapidated materials and homes into valuable and profitable showplaces. Chip's management and Joanna's designing skills have served the couple very well. Now, the couple aspires to revitalize the Texas neighborhoods and make it rather attractive and touristic.
Besides engaging in reality show and real estate business, Chip Gaines does animal husbandry in his farm house. The couple has more than 60 animals on their farm.