Joanna Gaines is the wife and partner of Chip Gaines. Gaines serves as the lead designer in HGTV's production Fixer Upper.
Early Life and Education
Joanna Gaines was born to an American family which ancestrally is a descendant of German, Lebanese and Korean nationalities. Completing high school education, she went to Baylor University for undergraduate education.
Personal Life
Joanna Gaines is married to Chip Gaines since 31 March 2003. The couple has four children: Drake, Ella, Duke and Emmie. They live in a farmhouse in Waco, Texas.
Both Joanna and Chip went to Baylor University but they never during the college years. As the couple recalls, they first met each other in an auto repair shop.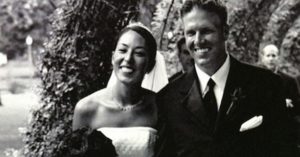 Joanna and Chip are not a big fan of media – they don't even own a television, despite being such huge television personalities. Here's an interview with Chip and Joanna Gaines:
Career
Leaving Baylor University, Joanna Gaines used to work in a family auto-repair ship, the place where she met Chip Gaines. after getting married, the couple commenced their business and named in Magnolia Market. Despite a growing family size, the Gaines couple worked hard to grow business size by spreading to other sectors such as real estate and construction. The Magnolia Market turned into a multimillion-dollar business with an integration of Magnolia Realty and Magnolia Homes.
The Magnolia business firm is primarily aimed at rebuilding or renovating old homes, investing in dilapidated materials and selling products online and via retail store. This Texas-based business has existed for over 12 years and attracted millions of people in the US. According to recent statistics, the firm has rebuilt more than 100 homes and uncountable other dilapidated materials.
The Gaines' couple took their business to a national level after they were featured in their premiere show of Fixer Upper, produced and broadcasted by HGTV. The program is aimed to spread the idea of using old materials to create something new and profitable. With this organization, the Gaines couple aspires to inspire more people and make Texas a more beautiful and touristic place.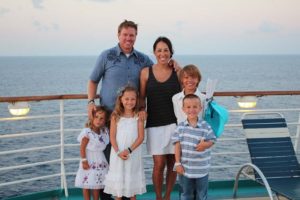 As Joanna and Chip live in a 40-acre farmhouse, they rear over 60 animals. Most of those animals are goats and cows.