Angela Davis is an activist who is widely known as the leader of the Communist Party USA. In the peak of her career, Davis was heavily involved in Civil Rights Movement and had close ties with Black Panther Party.
Early Life and Education
Angela Davis was born on January 26, 1944. She was raised in Birmingham, Alabama where she went to Carrie A. Tuggle School. After Carrie A. Tuggle, Davis joined Parker High School. When she was a high school junior, Angela got into American Friends Service Committee's scholar program. Hence, she completed her high schooling from Elisabeth Irwin High School.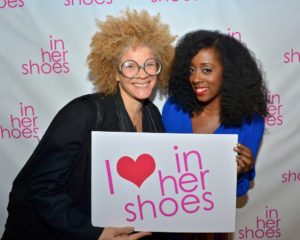 After high school, Angela went to Brandeis University for her undergraduate studies. As one of the three black students in Brandeis, Davis had a hard time bonding with friends during college years. However, she managed to get along with international students. After completing undergraduate education, Angela went to the University of Frankfurt for a post-graduate degree in philosophy. However, she went back to the United States after two years in Frankfurt. Davis did her masters at the University of California-San Diego and doctorate at Humboldt University.
Career
In 1969, Angela Davis joined the University of California, Los Angeles as an acting asst. professor. Because of her radical feminism and communism background, Davis was fired from her job under the recommendation of incumbent President Ronald Reagan. Fortunately, as the case was taken to court, Davis was set scot-free after the Judge ruled that her affiliation with the Communist Party cannot be the sole reason to sack from the job.
Soon, Angela Davis was incarcerated for supporting and facilitating Soledad Brothers. Soledad Brothers is a combined name for three inmates who supposedly killed a guard at Soledad Prison. As a result, she was jailed on August 18, 1970. She was presented in Superior Court based in Marin County on January 5, 1971 whereby she pleaded not guilty. On June 4, 1972, Angela was released after the jury ruled that the evidences were not sufficient to tag her guilty.
After the acquittal, Angela Davis started visiting several communist countries around the world. She went to Cuba where she was received by Cuban legendary Fidel Castro. Likewise, she made a diplomatic visit to the United Soviet Socialist Republic. In 1979, Davis was awarded Lenin Peace Prize. Similarly, she also joined Eric Honecker in East Germany where she accepted honorary doctorate degrees from the University of Leipzig.
Wrapping up her nation visits, Angela Davis resumed her teaching career in 1980, starting with San Francisco State University. Also, she joined the University of California and Rutgers University in 1991. Davis remained a professor of History of Consciousness and Feminist Studies until 2008. Currently, she is a Regents' Lecturer at UCLA.
Angela Davis broke up from the Communist Party and commenced Committees of Correspondence for Democracy and Socialism in 1991. Unfortunately, the party had to be dismantled as the Soviet Union failed after a coup attempt in 1991. Although Davis is not a party member now, she continues to deliver speeches based on her communist and socialist ideologies.
Books
Angela Davis: An Autobiography, 1974
Women, Race, & Class, 1983
Women, Culture & Politics, Vintage, 1990
Blues Legacies and Black Feminism: Gertrude "Ma" Rainey, Bessie Smith, and Billie Holiday, 1999
Abolition Democracy: Beyond Prisons, Torture, and Empire, 2005
The Meaning of Freedom: And Other Difficult Dialogues, 2012
Freedom Is a Constant Struggle: Ferguson, Palestine, and the Foundations of a Movement, 2015
Donald Trump and Angela Davis
Angela Davis was one of the honorary co-chairs in the Women's March on Washington program held on January 21, 2017. The march was supposed to boycott and protest against Donald Trump's presidency.