Susan Rice is the former National Security Advisor (2013 – 2017) and US Ambassador to the United Nations (2009 – 2013). From 1997 to 2001, Rice was serving as 12th Assistant Secretary of State for African Affairs under Clinton administration.
Early Life and Education
Susan Rice was born on November 17, 1964 as the daughter of Emmette J. Rice. Emmette was an economics professor at Cornell University. Raised in Washington, Rice's saw an emotional tragedy after her parents got divorced when she was 10.
Always an athletic person, Susan went to National Cathedral School and later joined Stanford University with Truman Scholarship. Completing an undergraduate degree in history, Rice joined Oxford University with a Rhodes Scholarship to study philosophy. Rice completed both her post-graduate and doctorate level from Oxford.
Personal Life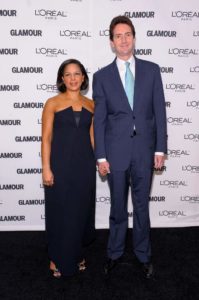 Susan Rice is married to Ian O. Cameron, a television producer, since 1992. The couple has two children: Marie and Jake Rice-Cameron.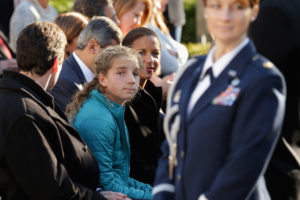 Career
Completing doctorate degree from the University of Oxford, Susan Rice joined McKinsey & Company as a management consultant. Soon, she left the consulting firm to join the Clinton administration as a member of the National Security Council. During the period between 1993 to 1997, Susan also served as Director of International Organisations and peacekeeping and Senior Director for African Affairs. As of 1997, Rice succeeded George Moose as Assistant Secretary of State for African Affairs. She remained in the office until January 20, 2001.
As Bill Clinton's tenure came to an end, Republican President George W. Bush took over. Hence, Susan Rice started involving herself in lateral professions. For two years starting from 2001, she worked in Intellibridge as its managing director. Then, Rice entered Brookings Institution. In the 2004 presidential campaign, she walked alongside John Kerry as his foreign policy advisor. Likewise, in the 2008 presidential campaign, Susan served Barack Obama as a senior foreign policy advisor. She also worked in the transition board of President Obama and Vice President Biden.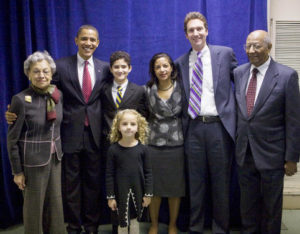 As Barack Obama took office, Susan was appointed as 27th US Ambassador to the United Nations and the successor of Almay Khalilzad. She served in the position until June 30, 2013 when she was appointed as National Security Advisor for President Barack Obama. As an ambassador, Susan became a bridge between the US and the UN. She presented the American interests during the Libyan Civil War and also clarified the probable causes of Benghazi Attack in 2012.
As Tom Donilon resigned, Susan Rice was summoned to join Obama administration as National Security Advisor. Under such a capacity, Susan made several visits to different parts of the world in order to discuss any security and terrorism issues. As of May 2014, she was in Iran discussing nuclear weapon production. Likewise, she visited Pakistan in 2015 and warned them of probable threats to its regional security from Afghanistan. Likewise, Susan has also been critical about Chinese hacking.
Donald Trump and Susan Rice
As Donald Trump took office on January 20, 2017, Susan Rice was succeeded by Michael Flynn. However, as Michael resigned, Keith Kellogg became the acting officer and later got replaced by H R McMaster on February 20, 2017.
Even after leaving the office, Susan Rice is concerned about Russian influence on US election and President Trump's claim of phone tapping by Barack Obama.