Kellyanne Conway was named Donald Trump's campaign manager Aug. 17, 2016, making her the first woman to ever run a Republican presidential campaign.  Not only did she head the campaign she also made Donald Trump win and since then there has been no looking back for Kellyanne Conway who is now the special counselor for White House.
Being a mother of 4 children Kellyanne is still carrying out her duties efficiently both as a mother and counselor even though her husband George is away in New York working as the partner of WLRK.
#openingday fun. #Yankees fans in #Phillies camouflage 2 root against #redsox. saw 1st grand slam of season! #mlb pic.twitter.com/Jsfh0I7efW

— Kellyanne Conway (@KellyannePolls) April 6, 2015
While on the other hand, Kellyanne is living in an $8million mansion in Washington DC.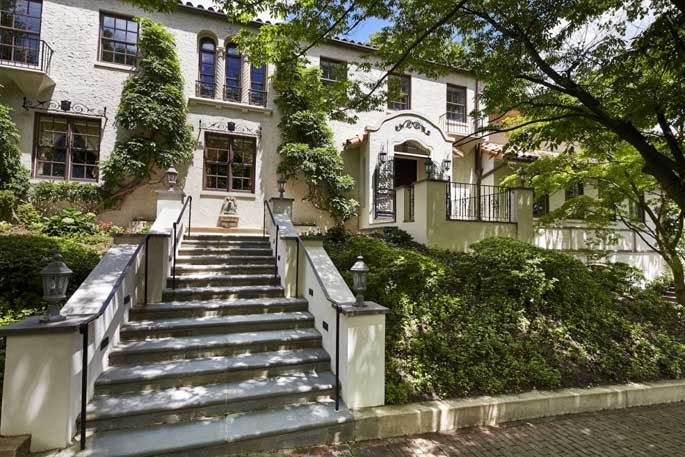 Actually, George T Conway is a renowned judge in the USA who is also the senior partner of the firm. His net worth is very high as he has handled high-profile cases.
Kellyanne Conway and her children
Conway who is 50 years old has been married to George T Conway and the couple has four children; twins who are namely George Conway and Claudia Conway.
Perfect #Yankees game. 6-run come from behind 9th inning, all 4 kids here & waitress asked for my ID #NewYork pic.twitter.com/LrFWQ2d4F5

— Kellyanne Conway (@KellyannePolls) June 30, 2016
Her twins are of 12 years old and are currently studying at New Jersey Private School in grade six.
💕 Previewing #firstdance at Inauguration2053
Vanessa, aim to be first female #POTUS! pic.twitter.com/PNeNIu7Hzq

— Kellyanne Conway (@KellyannePolls) January 21, 2017
She is the mother of another 8-year-old girl who is a third grader and a 7-year-old girl who is a first grader. They are named Charlotte and Vanessa Conway.
Mom: The first and best role. 💕
Claudia takes DC#InauguralBall pic.twitter.com/bK2bfgcapa

— Kellyanne Conway (@KellyannePolls) January 21, 2017
Conway considers her job as a mother the first and the best one and maybe this is the reason why she is often seen with her kids indulged in different activates although she has a very busy life. In fact, she calls her mornings with her children as a very organized chaos.