George T. Conway III, husband of White House Counselor Kellyanne Conway and once hopeful US Solicitor General has the net worth of $6 million. He is the partner and lawyer at Wachtell, Lipton, Rosen & Katz (WLRK) law firm in Manhattan, a borough of New York.
$ 1 million from WLRK
George T. Conway III is known as the million dollar partner among his friends in WLRK because he is making $1 million every year from the firm. He is working as a partner in WLRK since 1994. He is very reputed lawyer and an expert to handle high profile and corporate cases.
$8 million Mansion in Washington DC
George T. Conway's wife Kellyanne Conway has bought a $8 million mansion in the nation's capital DC 2 months ago on April from Moeen Qureshi in $7.8 million. Qureshi is the former vice-president of the World Bank and former interim prime minister of Pakistan.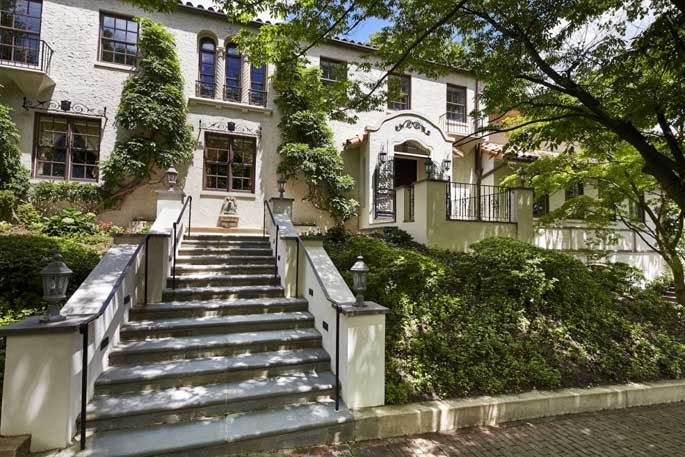 This Mansion has eight full bathrooms, eight bedrooms, and staff quarters too which have additional three bedrooms and couple of bathrooms.
This property is built like Mediterranean style home.
George T. Conway current work
Conway is currently working on WLRK firm and busy there. He was hopeful of one of the most reputed position of US but unfortunately it didn't happen.  He was later on nominee for Assistant Attorney General but he later on backed off.
He is now busy on WLRK and working as a corporate lawyer. George has the history of fighting high profile cases and considered brave. He was one of the lawyer on Paula Jones Case against Bill Clinton but his name was kept secret for security issues.
Family
George T. Conway III with his wife Kellyanne Conway have four children together. Claudia Conway and George Conway are twins and after that they have Charlotte and Vanessa.
His family are probably the most important asset that Conway have.