Robert Mueller who is the former FBI directer and special counsel appointed by the judicial department who is responsible to check the Russian intervention in the 2016 US Presidential elections has been in the limelight ever since President George W. Bush named him the FBI director in 2001.
Just two week before the 9/11 incident Robert became the director and he was praised for his work immensely.
Having such a successful professional life people hardly know about the personal life of Robert Mueller.
Robert Mueller's wife is Ann Mueller.
Robert Mueller is a married man and has two children. The name of his wife is Ann Mueller and both of them are childhood sweethearts.Ann and Robert Mueller have been married since 1966, and they have two children, Melissa and Cynthia,They married on Labor Day weekend 1966 at an Episcopal church outside Pittsburgh, which was near where Ann had grown up.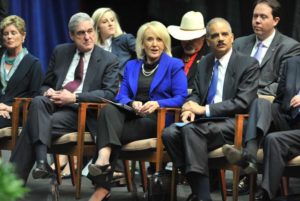 Ann Mueller was previously a teacher. While Mueller worked in a aw firm in Boston , Ann Mueller was working as a teacher specialising in helping children with learning problems at a private school in Washington DC.
Robert Mueller and Ann Mueller have two children.
Robert Mueller and Ann have two daughters, Cynthia and Melissa. Cynthia Mueller is married and has two children a son Robert Charles and a daughter named Cynthia. The name of Cynthia's husband is  Chris Donley.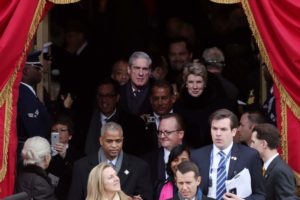 Out of that one of his daughter was diagnosed with Spina Bifida which is a birth defect that means split spine. She was treated in the Children's hospital at Boston.