Quick Info about Monica Lewinsky
Full Name

Monica Lewinsky

First Name

Monica

Last Name

Lewinsky

Born Name

Monica Samille Lewinsky

Birth date

23/07/1973

Birth Place

San Francisco, California, United States

Height

5 ft 5 in

Zodiac Sign

Leo

Nationality

American

Ethnicity

White

Profession

American activist, television personality, and fashion designer

Wife

Not Married

Net Worth

$1.5 million

Age

46

Dating

NA

Engaged

NA

Parents

Bernard Lewinsky and Marcia Lewis

Facebook

https://www.facebook.com/MonicaLewinsky/

Twitter

https://twitter.com/MonicaLewinsky
There are fewer people who do not know about Monica Lewinsky. Professionally Lewinsky is an American activist, television personality, and fashion designer. Lewinsky gained international celebrity status in 1998 because of the 'Clinton-Lewinsky scandal'. She worked in the White House as an intern in 1995-96 and was the reason behind ex-president Bill Clinton's impeachment. Lewinsky stated that she had nine sexual encounters in the Oval Office with President Bill Clinton between November 1995 and March 1997.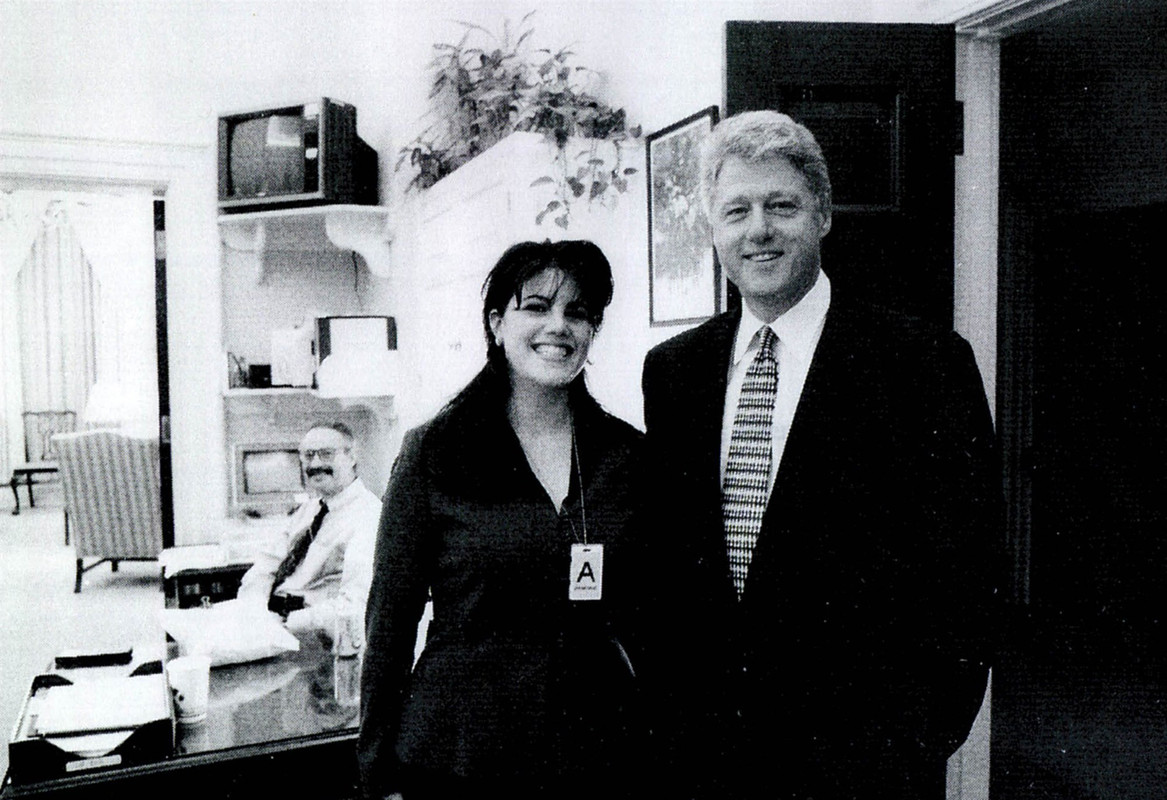 After the scandal, she reappeared in 2014 in front of the public as a social activist speaking out against cyberbullying. Recently, Monica Lewinsky opened up about how the impeachment inquiry against Donald Trump has affected her after she was involved in the impeachment of President Bill Clinton. "People are making comparisons to when Bill Clinton was impeached. I've become a punchline of a joke a little bit more than normal." This was what she told on a show on "TODAY WEDNESDAY".
Early life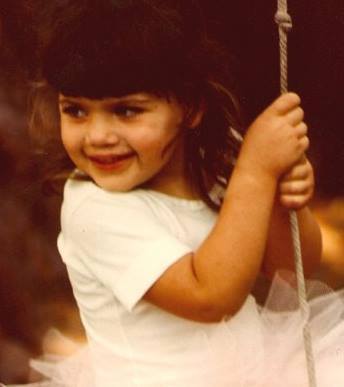 Monica Lewinsky is the daughter of Bernard Lewinsky, an oncologist and Marcia Lewis, an author born on July 23, 1973. Lewinsky joined a religious school- Sinai Akiba Academy in Los Angeles. Later, she joined John Thomas Dye School for her primary education. She graduated from Bel Air Prep in 1991. She received her Bachelor's degree in psychology from Lewis and Clark College in Portland, Oregon. From her family connection, she got an unpaid summer internship at the White House in July 1995. But she moved to a paid position in December 1995.
Career
Monica's career kicked off with a scandal but eventually, her life gave her enormous opportunities which made her forget about the past and gave a brilliant way for deciding her future. After the scandal, Monica started to appear on Saturday Night Live, Tom Green's show from where she became a famous television personality. Along with this, she interviewed many of the journalists and channels which made her quite famous. Monica was even paid $1 million for TV commercials.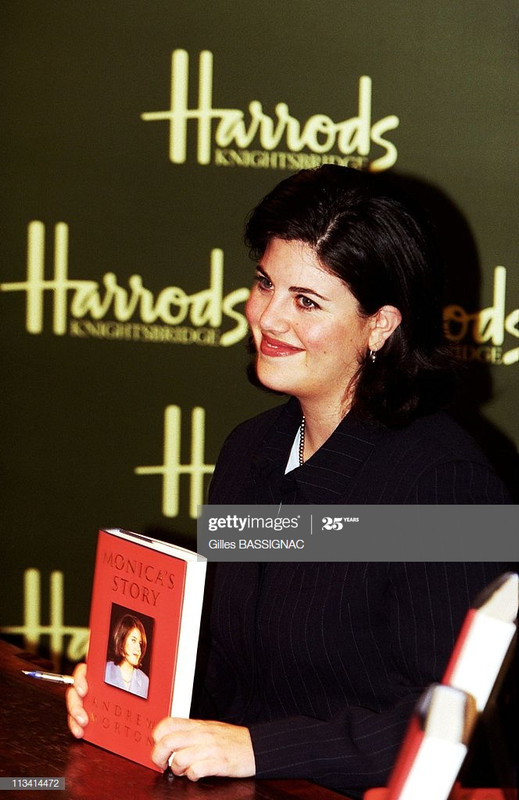 She then teamed with author Andrew Morton and published a book named 'Monica's Story' in 1999. This book deals with her story regarding the scandal. Her main purpose was to tell people what really happened with Clinton and she did it with the help of this book. She definitely earned a huge sum of money from the book and it is reported that the advance itself was $500,000. Monica never stopped and her life continued with much more success coming her way.
Later, she became a fashion designer, selling a collection of handbags under her name. In 2005, she moved to London where she earned her Master's degree in social psychology at the London School of Economics.
Net worth
The net worth of Monica Lewinsky has been revealed and its nearly $1.5 million. Her name grew after the scandal and she gained popularity from many of the interviews. After the scandal, her life never stopped. She eventually became much more of a success and now, she is a public speaker and a famous advocate who speaks against cyberbullying.
Personal life
Monica Lewinsky's personal life has been totally disturbed after the scandal. No matter what, her name will always be remembered from that incident and she will never be able to remove it. She has often told reporters how hard it's been until now. She says she's affected everywhere at every point in time. At some point, it became too hard for Monica to get a job because of her name. She even had a thought to change it but she is glad she has not done that after a relative success in her career and the way she's handling her life. She's proud of herself and she believes she can still achieve much more.
Yes, it's happening! She is definitely doing progressive works in the field of cyberbullying. She has again been seen in media regarding Trump's impeachment and describes the impeachment as a "constitutional crisis". Monica Lewinsky is yet single and definitely it doesn't seem she's going to be married anytime soon.
Scandal and opportunity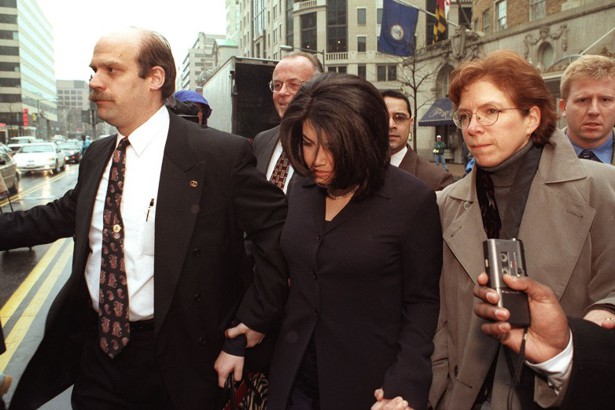 It's been more than two decades since the scandal. Monica Lewinsky and the scandal was really hot news in the late 90s and early 2000. But, it was a hard time for Monica. She suffered a lot and still these days she's been suffering. Her name is in the history books and now, it can't be erased. Monica knows this as well and she's sad but definitely not as sad as before after her amazing career that shaped actually opposite of what people had predicted. There's definitely a lot to know about Monica and her life after the scandal.
To remain busy and to be distracted from such news, she started knitting from where she, later on, sold her own name printed handbags. She appeared in a television show "Monica's Postcards" and she even hosted a reality television show named "Mr. Personality" on Fox Television in 2003. Recently, after the #MeToo movement encouraged women to speak out about experiences with sexual harassment and misconduct, Lewinsky wrote a powerful essay for a monthly magazine 'Vanity Fair'. She once signed an autograph writing "I'm kind of known for something that's not so great to be known for."