Rudy Giuliani is an American politician, lawyer, businessman, and public speaker. He is the former Mayor of New York, U.S. Attorney for the Southern District of New York. He is also an attorney to President Donald Trump. In 2001, he was awarded with the title "Knight Commander of the Most Excellent Order of the British Empire" by Queen Elizabeth II for his outstanding support and help to the bereaved British families in New York. He was listed as "25 Most Intriguing People of the Year 2001" in People's Magazine. He was also listed as the "Person of the Year 2001" in Time Magazine.
The early life of Rudy Giuliani: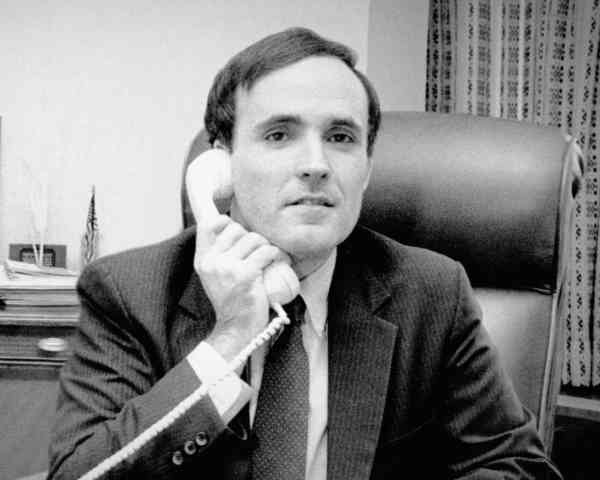 Rudolph William Louis "Rudy" Giuliani is the birth name of Rudy Giuliani and was born on May 28, 1944, in Brooklyn, New York, the U.S.A. to the father Harold Angelo Giuliani a plumber as well as a bartender and mother Helen Giuliani. He joined the local Catholic school in Garden City South, St. Anne's and then studied at Bishop Loughlin Memorial High School and graduated with the highest score which allowed him to study in Manhattan college. In 1965, he graduated and started studying law in the New York University School of Law in Manhattan and graduated in 1968.
The career of Rudy Giuliani:
He started his career from 1968 by volunteering for Robert F. Kennedy's presidential campaign and side by side worked as a clerk for Judge Lloyd Francis MacMahon, United States District for Southern District of New York. In 1970, he became the Chief of Narcotics unit in the United States Attorney's office for the Southern District of New York. After a few years, he became the executive of U.S. attorney. He left the U.S. attorney office in 1977 and was associated with the firm Patterson, Belknap, Webb and Tyler' in New York. In 1981, he went to Washington to serve as President Reagon's Associate Attorney General, the No. 3 position in the Justice Department and after some years, he became the U.S. attorney for the Southern District of New York.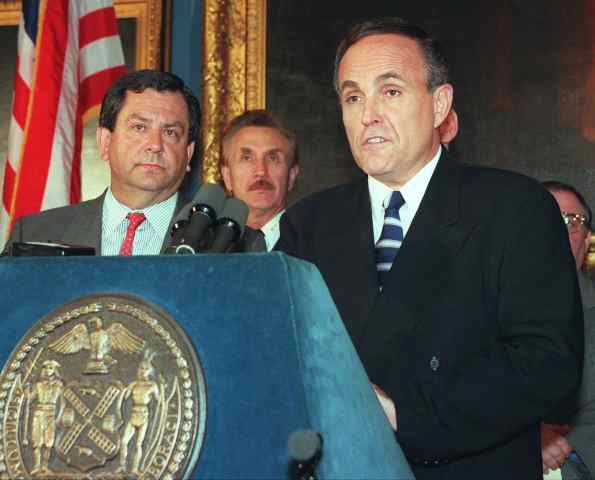 He stood against Dinkins in 1993 and won the elections, his leadership proved to be beneficial for the city so, he was chosen for another term but because of his ruthless ways to deal with issues, people started to unlike him. When the city was going towards its worst, Giuliani saved almost 20,000 lives for which he was honored for his role as the national voice of hope and support. He was retired from the office in 2001 and substituted by Michael Bloomberg whom he endorsed personally. His two terms as a Mayor of New York is considered to be the time that established him as a leader. During his tenure, the crime rate was reduced by 1/3 and helped 600,000 New Yorkers in securing jobs and a better life for themselves. He won and received various awards like the Fiorello LaGuardia Public Service Award, the Ronald Reagon Freedom Award, the Margaret Thatcher Medal of Freedom, etc.
Personal Life of Rudy Giuliani: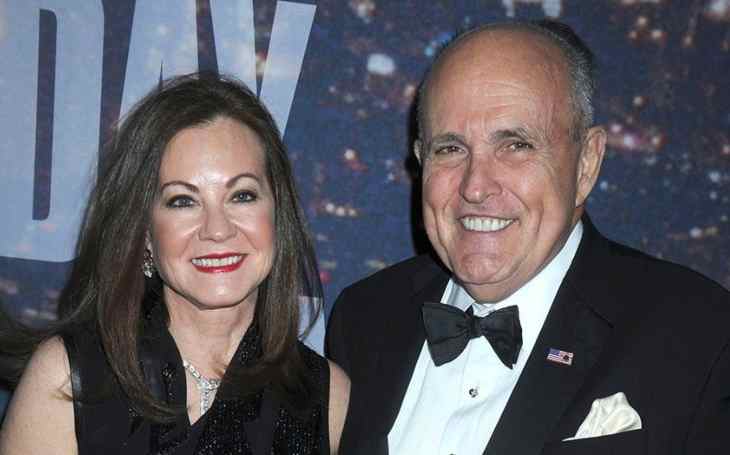 Giuliani dated Regina Peruggi, his childhood sweetheart. They married in 1968 but due to some personal issues, they got separated in 1975. Then in 1984, he married to local television personality Donna Hanover. They together have two children named Caroline and Andrew. But they also got separated in 2002 because of the extramarital relationship of Giuliani with Judith Nathan. Then he married Julith in 2003. They are now living happily together.
The Net worth of Rudy Giuliani:
The estimated net worth of Giuliani is $45 million. During his post as a Mayor of New York, he had an annual salary of $195,000. He started growing his assets and property by founding a consulting firm called "Giuliani & Company". At his time as mayor was winding down, he estimated the value of that firm between $5 million to $25 million in his 2007 financial disclosure and presumed to take the business up to $100 million in five years. By the year 2006, Giuliani was paid over $4 million for his work for the firm. But besides it, the biggest source of income and wealth for him might be the fee he commands for speaking engagements which is $300,000. During 2006 he earned $11.4 million alone for some 124 paid speeches.
Facts about Rudy Giuliani: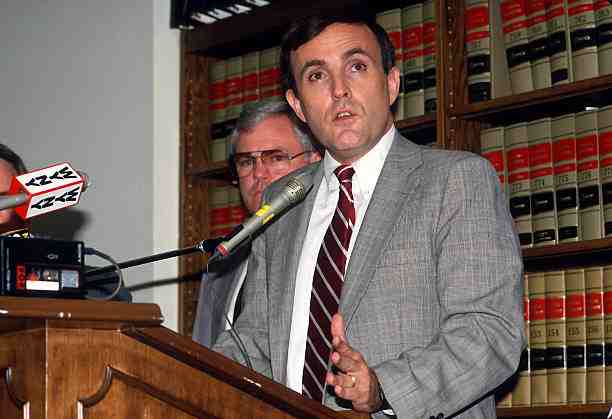 He was awarded the title Knight Commander of the Most Excellent Order of the British Empire for his outstanding help and support to the bereaved British families in New York by Queen Elizabeth II.
In the year 2001, he was named as "Person of the Year" by Time Magazine.
He was a democrat until 1975.