Kofi Annan was a civil servant of the American government who was well recognized as the former secretary-general of the United States. He was born on 8 April 1938, in Kumasi, Gold Coast (now Ghana). For three years from 1954 to 1957, he went to Mfantsipi School, a Methodist boarding school in Gold Coast. After his graduation from Mfantsipi, it gained independence from the UK which was ruled for 113 years as the Gold Coast by Great Britain. Then it started using the name "Ghana". Simultaneously he attended Kumasi College of Science and Technology in 1958 to study economics. At present that University is called the Kwame Nkrumah University of Science and Technology of Ghana.  From there he received a Ford Foundation grant which gave him an opportunity to complete his education at Macalester College in 1961.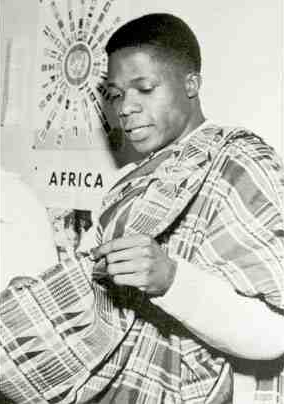 As he was very much studious so after Macalester he attended the Graduate Institute of International and Development Studies in Geneva, Switzerland. From there he completed his DEA degree. After his degree, he wanted to work as a budget officer for the World Health Organization so he then took a break from education. A few years later, he studied in The Sloan Fellows Program and then he received his Master's degree by attending the Massachusetts Institute of Technology.
Recent news about Kofi Annan
It is with immense sadness that the Annan family and the Kofi Annan Foundation announce that Kofi Annan, former Secretary General of the United Nations and Nobel Peace Laureate, passed away peacefully on Saturday 18th August after a short illness… pic.twitter.com/NDOy2NmAAs

— Kofi Annan Foundation (@KofiAnnanFdn) August 18, 2018
Serving the UN for 10 years from 1997 to 2006, he retired and then lived in a Swiss village in the Geneva countryside. After a short illness, at the age of 80, he died peacefully on Saturday morning of 18 August 2018, at a hospital in Bern, Switzerland. During his last day, his second wife Nane and children Ama, Kojo, and Nina were by his side.
Contributions of Kofi Annan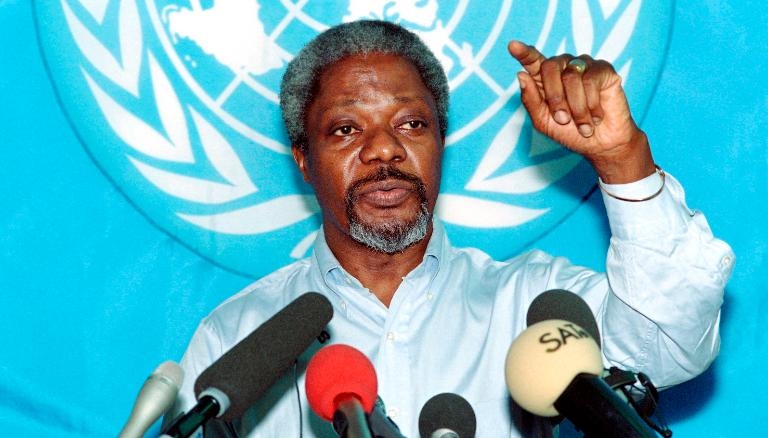 Kofi Annan was appointed as UN Secretary-General on 1 January 1997, replacing Boutros Boutros-Ghali of Egypt. After being appointed, he launched the world's biggest initiative for promoting corporate social responsibility called the "Global Compact" campaign in 1999.  In April 2001, Kofi Annan proposed to establish a Global AIDS and Health Fund to help developing countries deal with the crisis. He did the research on HIV/AIDS pandemic mentioning it as his personal priority. On September 2001, after the terrorist attack on the United States, he played a major role. He simulated the General Assembly and the Security Council to take action against terrorism. He recommended a host of reforms to renew and strengthen the UN organization by presenting a progress report in 2005.
Kofi Annan has received many awards in his life. He was awarded The Nobel Peace Prize in 2001. He won the award jointly with the UN for their work for the peaceful world.
The family of Kofi Annan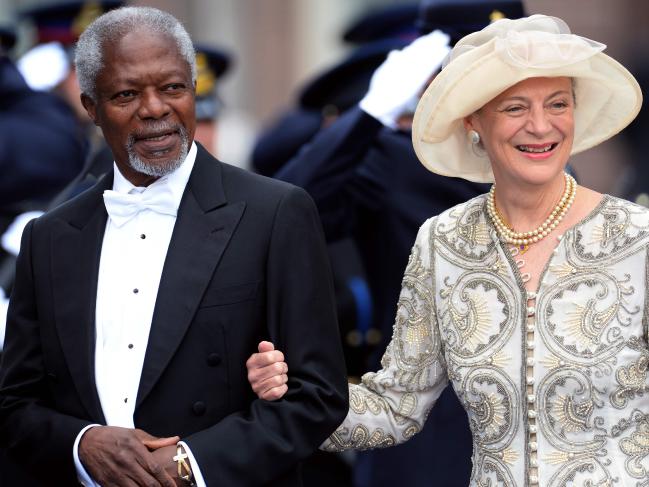 He is habitual to both traditional and modern ways of life. It is found that he had a twin sister but they died in 1991. He explained himself to be "atribal in a tribal world". In 1965, he married to a Nigerian woman, Titi Alakija who was from an aristocratic family. After several years of marriage, the couple had a daughter, Ama and then a son, Kojo. But their married life could not get success so they got separated in 1970. Finally in 1983, after 13 years of separation, they had their divorce. Later in 1984, he married a Swedish lawyer Nane Annan at the UN who has a daughter, Nina, from her previous marriage. His married life with Nane became successful and they lived happily together till his last breath.