Nikki Haley is a South Carolina-born prominent political figure. Currently a US Ambassador to the UN, being appointed by President Donald Trump, Haley was also a South Carolina Governor and a member of SC House of Representatives.
Early Life and Education
Born in Bamberg, South Carolina on January 20, 1972, Haley hails from an Indian origin family. Her father Ajit Singh and mother Raj Kaur both were born and raised in Punjab. The family moved to Canada first following a Ph.D. scholarship at UBC and then to the US in acceptance of a teaching job at Voorhees College.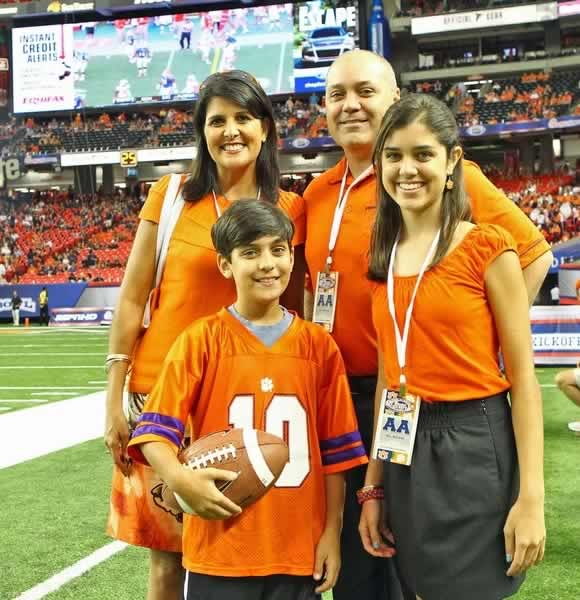 Haley passed her high school from Orangeburg Preparatory School and joined Clemson University for a bachelor's degree in accounting. She entered her world of accounting as a bookkeeper at Exotica International.
Personal Life
The 45-year-old Indian-American is married to Michael Haley, a South Carolina Army National Guard. Despite being raised a Sikh, Haley changed her religion to Methodist after tying a knot with Michael. The couple has two children, Rena and Nalin who are 18 and 14 respectively.
 Career
Graduating from Clemson, Haley first worked in FCR Corporation. However, she had to leave the company to work as a financial officer at her mother's clothing line Exotica International.
To follow up, Haley quickly rose to fame with consecutive appointments to various significant positions. She was added to the Chamber of Commerce Board of Directors, Orangeburg County. Likewise, Haley also received a similar position at Lexington Chamber of Commerce. Also, She rose to become the treasurer and subsequently a president at National Association of Women Business Owners in 2003 and 2004 respectively.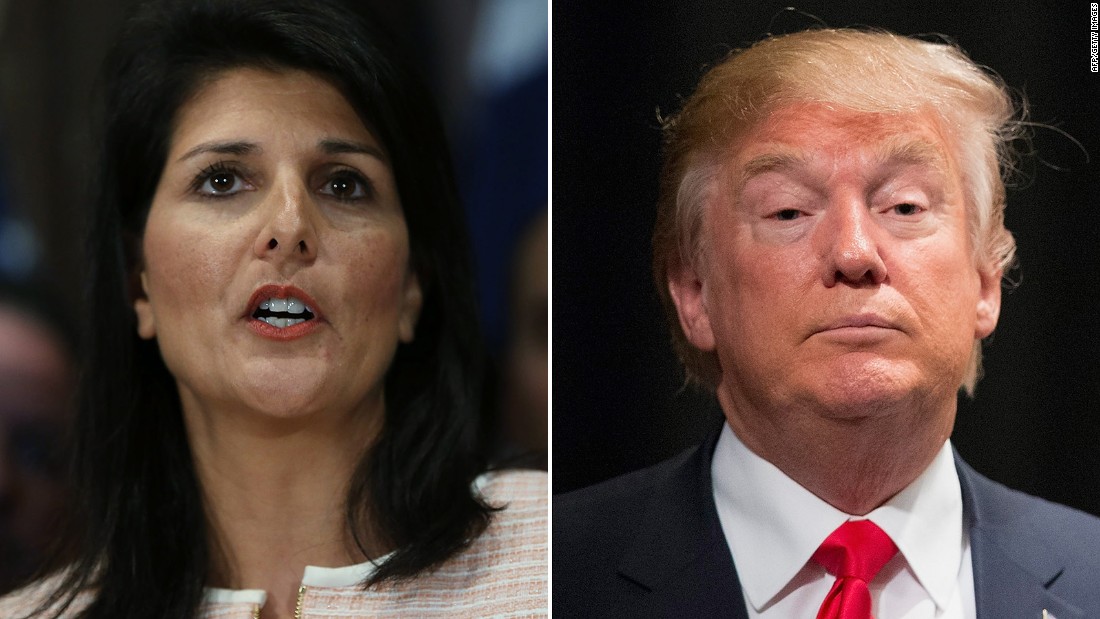 With these achievements, Haley entered mainstream politics in 2004 by choosing to run for SC House of representatives. She won the election with 55% favorable votes. Then, Haley was consecutively elected for the next two terms: unanimously in 2006 and with 83% in favor in 2008. As people's representative, Haley carried committee assignments of Labour, Commerce and Industry and Medical, Military, Public and Municipal Affairs. She was also a member of various caucuses such as Women's Caucus and Sportsman's Caucus.
Following three successful tenures as SC House of Representative, Haley won Democrat counterpart Vincent Sheheen in Governor race with 51% votes in favor. Once again, in 2014, Haley was re-elected to the post with 55.9% votes. In her tenure, Haley advocated for corporate tax cuts and supported the presence of Confederate flags on state grounds. Likewise, she opposed sanctions against Israel.
Trump and Haley
Governor Haley called on Trump to release his tax returns earlier during the presidential race. Likewise, she even stepped down from her long-term interest to serve as the US vice-president. Anyway, she finally agreed to engage with Trump administration as the US Ambassador to the UN.
On November 23, Haley was nominated to the post and recently, on January 24, the US Senate approved the proposal with 96 senators in favor. Haley has already renounced her post as SC Governor.