Last updated on January 28th, 2019 at 07:15 am
Kamala Harris is the first black female to be a senator in two decades after Georgia Davis Powers. Harris beat the fellow Democrat Loretta Sanchez to get the Senate seat. The election was held when the seat was vacated by Barbara Boxer on November 8, 2016.
Harris is an American attorney and politician. She is the 32nd and first female to be Attorney General. Also, first African American/South Asian/Jamaican American to reach such position.
Born and Raised
Kamala Devi Harris was born on October 20, 1964, in East Bay, San Francisco. She has a mixed ethnicity of Indian and African American. Her mother Dr. Shyamala Gopalan is from Chennai, India and her father Professor Donald Harris if from the United States.
Kamala Devi's mother Dr. Shyamala Gopalan is a researcher on breast cancer and her father Donald Harris is a lecturer at Stanford University.
Kamala's childhood was all spent on San Francisco within the crowd and majority of African American community. She used to visit the black churches and also attended public school there. As her mother is South Asian she was introduced to Indian culture too.
Early Life and Education
Kamala's family moved to Berkeley, California to attend graduate schools; at that time civil rights movement were common. She also got a chance to introduce herself to Civil Right protests. Her parents divorced when Kamala and her sister were very young and they were raised by her mother in Canada.
Kamala and her sister Maya used to sing in Baptist choir in Berkeley but Shyamala decided to move to Montreal, Canada with girls and started a job at Jewish General Hospital. Shyamala also taught in McGill University.
Harris did her high school from Westmount High School in Montreal and attended Howard University in D.C to be a graduate of economics and political science. Kamala was a class representative in Howard and elected to liberal arts student council and joined Alpha Kappa Alpha Sorority,
In 1989, Harris was back to California with J.D from Hastings College of Law University of California. Harris wanted to make a mark on San Francisco's legal field however she failed the California Bar exam when appeared for the first time. But in 1990 she was selected on State Bar of California.
Political Career
Kamala Harris's career began in 1990 as Deputy District Attorney in Alameda County, California till 1998. .From 1998-2000 she was serving as Managing Attorney of the Career Criminal Unit in the San Francisco District Attorney's office.
From 2000-2003 Harris was in the San Francisco City Attorney's office as the Chief of Community and Neighborhood Division. In 2003, she defeated Terence Hallinan to be elected as District Attorney and she served until 2011 being re0elected in 2011.
In 2010 she was elected California's Attorney General and re-elected in 2014 being the first South Asian/Jamaican American and Indian American to be in such position.
On November 8th, 2016 she won U.S Senate election by defeating her fellow Democrat Loretta Sanchez to replace Barbara Boxer. She is now the first black American in two decades to be a Senator.
Kamala Harris 2020 Presidential election Follow up
Personal Life of Kamala Harris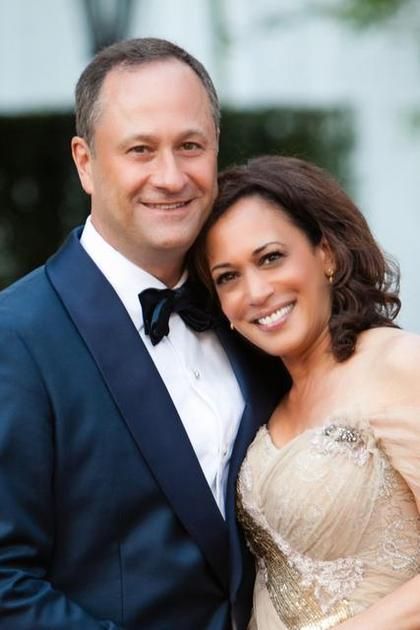 Kamala Harris is currently married to Douglas Emhoff, who is a lawyer by profession. They married in Santa Barbara, California on August 22, 2014. Douglas is a partner-in-charge at Venable LLP's, LA.
Before meeting Douglas, Harris had dated Willie Brown in 1990s who later became the 41st mayor of San Francisco and he was the first African American to be in that position. They broke up after Willie became the Mayor.
Her views and Opinion
No matter what they say, I will never stop fighting to hold Trump and his Administration accountable and I will never stop speaking out against their immoral policies like separating parents from their families. Add your name to stand by me:https://t.co/2ZCXW8TZ3I

— Kamala Harris (@KamalaHarris) July 2, 2018
Kamala Harris is a supporter of gun control in the U.S. She had put many efforts towards gun control while she was serving as District Attorney in Alameda County. She is the supporter of San Francisco Proposition H to limit firearms inside the city.
Harris was also against the death penalty and had controversy in SFPD Officer Isaac Espinoza's murder case when she said that she wouldn't seek the death penalty for the criminal accused of murdering him. Her statement provoked protests from SFPD Association. David Hill was convicted for murder but wasn't charged with the death penalty but with a maximum sentence with no parole.
Harris supported that immigration status should not be under criminal investigation and immigrants should be able to communicate and co-operate with the law without insecurity.
She is an open critic of President Donald Trump and his policies.
Also see: Kamala Harris married her husband Douglas Emhoff but no children yet, also her 2020 Presidency Elect & Controversy