Jon Huntsman Jr. is the newly appointed US Ambassador to Russia. Formerly, he was US Ambassador to China (2009 to 2011), Governor of Utah (2005 to 2009) and US Ambassador to Singapore (1992 – 1993).
Early Life and Education
Jon Huntsman Jr. was born on March 12, 1960 to billionaire father Jon Huntsman Sr. and mother Karen. Raised in the Redwood City of California, Jon Jr. went to Highland High School and later joined the University of Utah. After a two-year study in Utah, Huntsman went to the University of Pennsylvania for an undergraduate degree in international politics.
Personal Life
Jon Huntsman Jr. is married to Mary Kaye with seven children: Mary Anne, Abigail, Elizabeth, Jon III, William, Gracie Mei and Asha Bharati. Huntsman also has eight siblings with whom he happily grew up.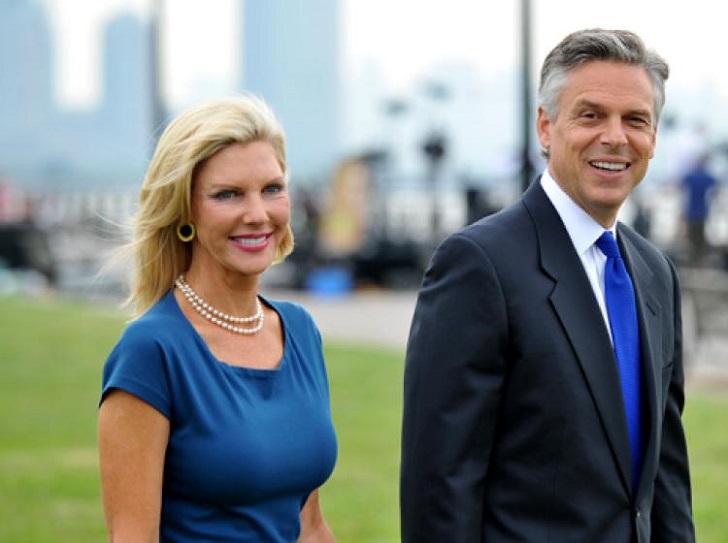 Though Huntsman's father was a billionaire, he is not – he is worth somewhere around $70 million.
Career
As a son of a billionaire businessman father, Jon Huntsman Jr. always had connections with people from different hierarchies. Hence, it didn't take a lot of time for him to excel in the American politics. By 1989, Huntsman was working under President H.W. Bush as deputy assistant secretary of the International Trade Administration. Then, in 1990, he was promoted to deputy assistant secretary of commerce. Having gained enormous experiences of commerce and politics in Asia, Huntsman was appointed US Ambassador to Singapore in 1992. Unfortunately, Huntsman left the office as new president Bill Clinton appointed Ralph D. Orr in the post.
As the Bush administration started, Jon Huntsman was perceived to be one of the strongest candidates for US Ambassador to China. However, as the position was given to someone else, Huntsman was offered the office of US Ambassador to Indonesia. He rejected the offer and became Deputy US Trade Representative. Leaving the position in 2003, Huntsman decided to run for the 2004 Gubernatorial election. Winning the Republican nomination, Huntsman thrashed Democrat Scott Matheson with a 57.74%-41.35% margin.
Jon Huntsman sought for another term in Governor's office in the 2008 Gubernatorial Election. Subsequently, he saw another landslide victory against Democrat opponent Bob Springmeyer. However, Huntsman could only serve a few months from his second term as Obama administration appointed him to become the US Ambassador to China. As the successor of Clark T. Randt Jr., Jon assumed office on August 28, 2009 and served until April 28, 2011.
Resigning from the position of US Ambassador to China in April 2011, Jon Huntsman returned to the United States and announced his candidacy for the 2012 Republican nomination for Presidential Election. Unfortunately, Huntsman had to drop out of the race after suffering a heavy loss in New Hampshire primaries in January 2012.
After the 2012 Republican race for president, Huntsman Jr. remained relatively inactive in politics until the 2016 Presidential election.
Donald Trump and Jon Huntsman Jr.
Jon Huntsman, son of a billionaire father, had always been very much supportive of Donald Trump's political campaign to make America great again. Reportedly, Huntsman was strongly considered to become Secretary of State, although the position later went to Rex Tillerson. As of March 2017, Huntsman was offered to become US Ambassador to Russia.
As a Republican and close ally of Donald Trump, Jon Huntsman has repeatedly defended Trump's stances on Taiwan and various other foreign relations. Huntsman believes that these radical approaches might be a new way to develop a rapport with the Asian economies.
Besides, Donald Trump and Jon Huntsman Jr. agree on a lot of economic and politcal issues.