Mick Mulvaney is the incumbent Director of the Office of Management and Budget. He assumed office on February 16, 2017 as the successor of Obama Administration's Shaun Donovan. Formerly, Mulvaney was a member of the US House of Representatives from South Carolina's 5th District (2011 – 2017), a member of the South Carolina Senate from the 16th District (2009 – 2011) and a member of the South Carolina House of Representatives from the 45th District (2007 – 2009).
Early Life and Education
Mick Mulvaney was born on July 21, 1967. Born in Alexandria, Virginia and raised in Charlotte, North Carolina and Indian Land, South Carolina, Mick went to Charlotte Catholic High School for early education. Graduating from Charlotte, he entered Georgetown University as an undergrad student in international economics, commerce, and finance.
An honors graduate of Georgetown, Mick Mulvaney joined the University of North Carolina at Chapel Hill for a Juris Doctorate degree.
Personal Life
A Roman Catholic, Mulvaney is married to Pamela West since 1998. The couple has three children: Caroline, Finn and James Mulvaney.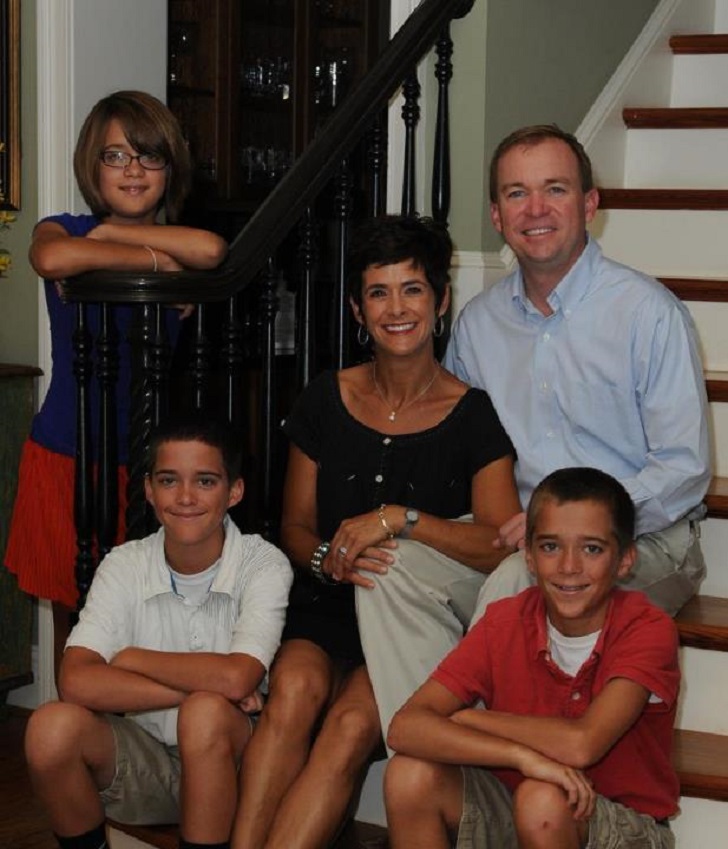 Career
Finishing up JD from the University of North Carolina at Chapel Hill, Mick Mulvaney joined McElroy & Diehl as a private law practitioner. Besides, he also kept himself busy in the business world. Mulvaney held shares at Salsarita's Fresh Cantina and was also involved in the Owners and Presidents Management Program organized by Harvard Kennedy School of Business.
As an experienced businessman and an expert law practitioner, Mick Mulvaney entered the South Carolina politics as a member of the South Carolina House of Representatives. As a successor of Debora Long, Mick Mulvaney assumed office on January 3, 2007 and served one term i.e. until January 3, 2009. During the end of Mulvaney's term in House of Representatives, an unexpected retirement caused a vacancy in South Carolina Senate. Hence, Mulvaney ran for the seat and won the election.
As the successor of Chauncey Gregory, Mick Mulvaney served the South Carolina Senate for two years and decided to run against incumbent Democrat Representative John Spratt for a seat in the US House of Representatives. After a hard fought battle, Mulvaney saw a victory with 55% votes in favor. Mulvaney won three more re-elections for the same post: in 2012 with 56% votes, in 2014 with 59% votes and in 2016 with 59% votes.
During a long tenure in the US House of Representatives, Mick Mulvaney served on the following committees and under the following caucus memberships:
Committee assignments
Committee on Financial Services
Committee on Small Business
Subcommittee on Healthcare and Technology
Subcommittee on Economic Growth, Tax and Capital Access
Subcommittee on Contracting and Workforce (Chairman)
Caucus memberships
Republican Study Committee
Freedom Caucus
Tea Party Caucus
Congressional Constitution Caucus
Besides, Mick Mulvaney has always been critical of Obama's economic and political policies. He always stood against large government spending employed by Obama and also opposed planned parenthood and Affordable Care Act.
Donald Trump and Mick Mulvaney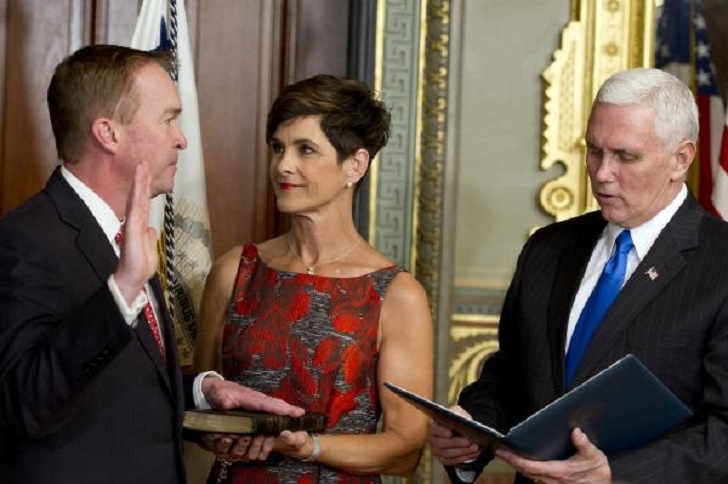 President Donald Trump and Mick Mulvaney are close allies of each other. As a result, he was nominated for the Director of the Office of Management and Budget, working under Trump administration. On February 16, Mick was officially approved by the Senate for the position.
As Director of the Office of Management and Budget, Mick Mulvaney has been advocating for Trump's budget proposal. He also clarified that the Trump administration is not looking to snatch from low-income people unless they get any returns from it. Likewise, Mulvaney has accusing Obama administration of manipulating numbers, including unemployment rate.