Honeylet Avanceña is a Filipino businesswoman who is well recognized as the common-law wife of Philippine President Rodrigo Duterte. Along with it, she has also worked as the nurse in the United States for four years.
The Early life of Honeylet Avancena
She was born as Cielito Salvador Avanceña on 17 February 1970 in Davao City, Philippines. In 1988, while studying nursing she was crowned Miss Davao Doctors College. Similarly, in the same year, she was also the first runner-up in the Mutya Ng Dabaw beauty contest.
In the Career of Avancena
Before being in a relationship with Rodrigo Duterte she has worked as a nurse in the United States but soon she returned from the US. Then, she started her own business and became a renowned businesswoman in the Philippines. After that, she became a common-law wife of Philippine President Rodrigo Duterte. In 2004, she gave birth to a daughter after which she returned to Davao. Then she served as hostess (GRO) for president Duterte in several state occasions.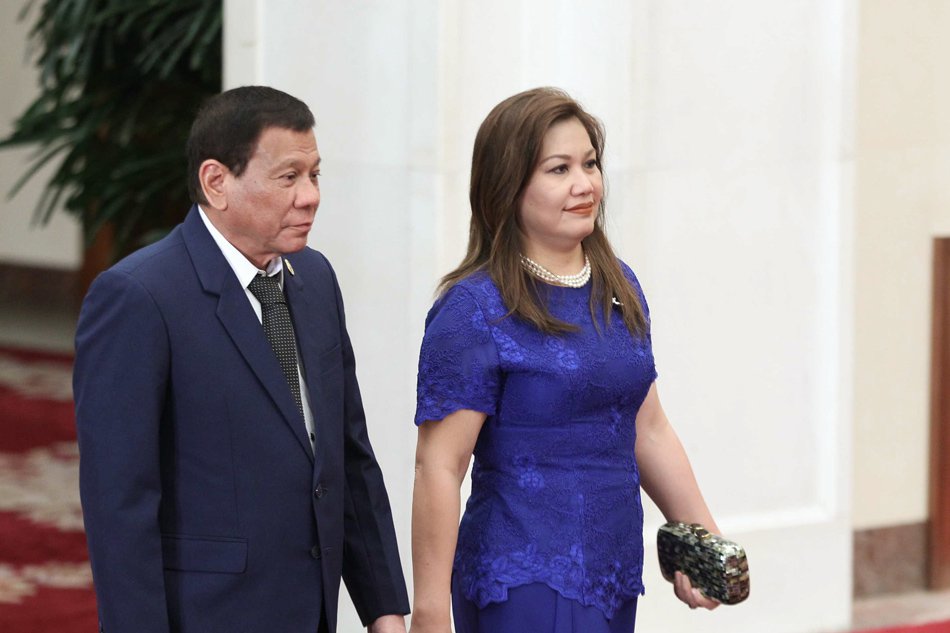 Later, on 3rd February 2016, she joined her partner's presidential campaign in Luzon during the 2016 elections. On that hot day, wearing a floral dress, she listened to Duterte's more than a one-hour speech by standing beside him during an ambush interview with media. The interview was taken at the University of Philippines Diliman campus. Some of the journalists who were taking his interview were unaware about Avanceñas identity as she was apart from media before that. But after the interview, she started appearing frequently with him sometimes by gracing state dinners or hosting visiting First Ladies. Similarly, she also appeared by accompanying the president to his official foreign trips. From that incident, she became widely recognized as the president Duterte's common-law wife.
Net worth
At current (2018), though her exact and personal net worth is not yet revealed it is presumed to be around $612,381 which is almost ₱33.1 million. Not relying on her husband she is a self-dependent woman having small, medium enterprises, owner of 11 Mr. Donut stores and a meat shop in Davao. On top of that, her husband net worth is estimated to be approximately $527 thousand which is almost ₱28.540 million that he has earned through his political career. Her husband also has a private jet for transportation. However, there is no information about their cars and mansions but we can imagine that being a President common-law wife, she must be living a comfortable life in an expensive house. Being businesswomen she must be using luxury cars for her transportation.
In the Personal life of Honeylet Avancena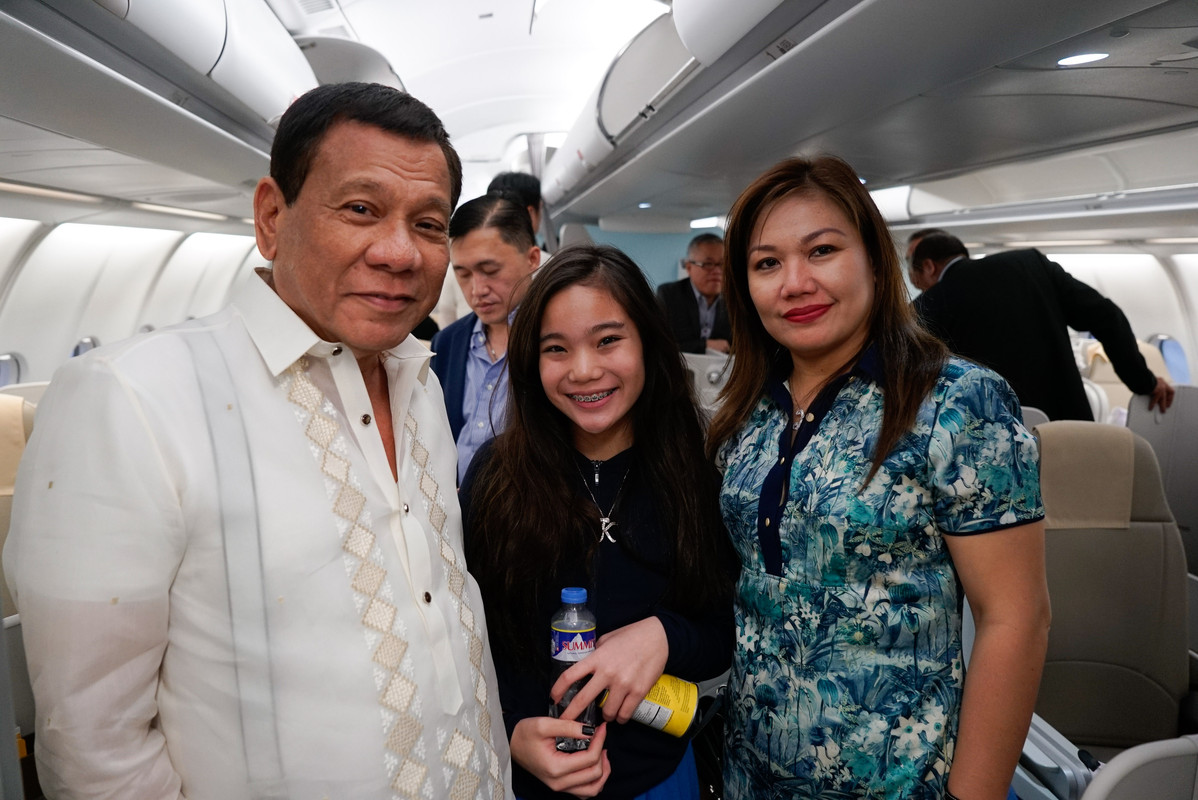 After becoming the common-law wife of Philippine President Rodrigo Duterte she gave birth to a daughter named Veronica. The couple had been in a relationship since the mid-1990's. On asking Avancena why she loved Duterte she says "He's a good man. There is a sense of humor and smart. You do not see the most serious person, I can not compare to him." To show love to Veronica her parent also called her by the nickname Kitty. However, before Honeylet, Rodrigo was married to an air hostess, Elizabeth Abellana Zimmerman. From Elizabeth, he has three children named Paolo, Sara, and Sebastian. At current, he has eight grandchildren among which half of the grandchildren are Muslims and the other half are Christians.
Facts about Honeylet Avancena
Though Honeylet and President Rodrigo Duterte are not legally married she still hopes to get married. As a former nurse, she takes care of her husband & children's health. Appearing frequently with Duterte and taking so many tasks which are usually given only to the First Ladies, she was mistakenly called First Lady by the Palace photographers and captioners in a photo release. Subsequently, within an hour, the Palace corrected the caption by sending an email and replaced the title with 'Longtime Partner'. After that incident, Duterte announced his daughter Sara to be the First Lady and stated Avanceña as his second wife.