Ben Carson is a renowned neurosurgeon who made an unsuccessful bid for Republican nomination for president. He is US President Trump's nominee for Secretary of Housing and Urban Development. Dr. Carson is also an author, a recipient of 60 plus honorary degrees and Presidential Medal of Freedom 2008.
Early Life and Education
Born on September 18, 1951, Dr. Carson was raised by his father and mother in an Indian Village neighborhood Detroit. He grew up with older brother Curtis.
For kindergarten, Carson went to Fisher School and then to Detroit Public School for further high school education. Tragically, Carson and his family suffered a parental divorce because of which he no longer got bi-parental affection.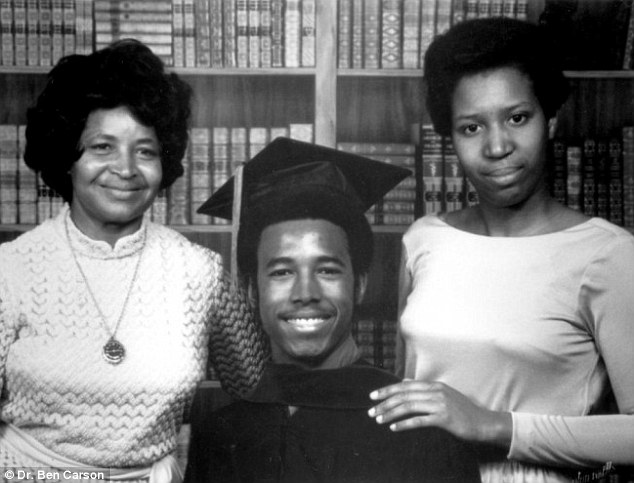 Always an outgoing student in both academically and cocurricular activities, Carson secured a 90 plus percentile in SAT. Despite such scores, he was almost deprived of applying to college because of unaffordable application fees. Carson had money to apply for one college, so he squeezed down his choices to topmost universities Harvard and Yale. Reportedly, he applied to Yale after seeing Harvard losing a super bowl match against Yale.
After Yale, Carson went to the University of Michigan to study medicine. Subsequently, he got into Johns Hopkins University School of Medicine for neurosurgery program.
Personal Life
Ben Carson married Candy Carson in 1975 after dating for four years while at Yale University. Within these 40 years of marriage, the couple gave birth and raised three children: Rhoeyce, Murray and Ben Carson Jr.
The Carson couple currently lives in West Palm Beach, Florida.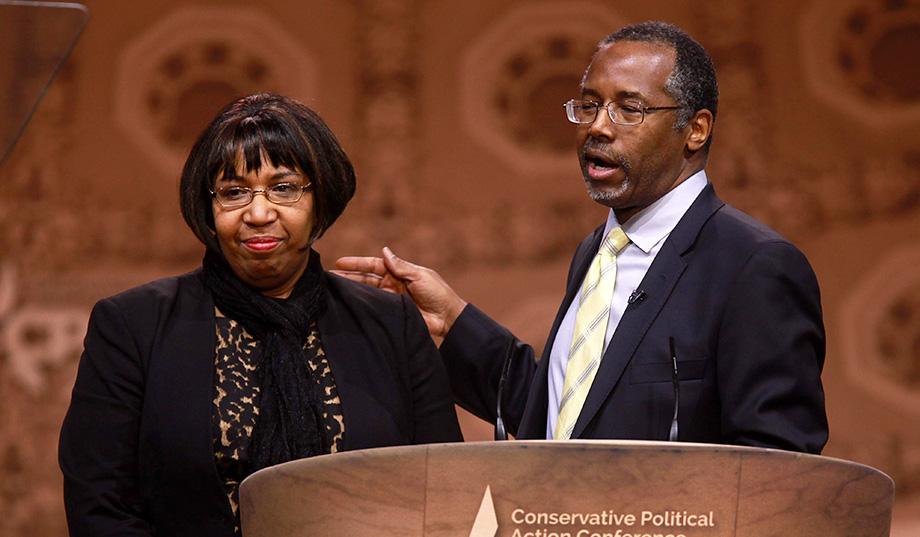 Career
Surgeon
After completing studies at Johns Hopkins University, Ben Carson went to work as a senior registrar at Sir Charles Gairdner Hospital for a year. Then, he returned to his alma mater Johns Hopkins to serve as the Director of Paediatric Neurosurgery. His specialized skills on brain injuries, spinal cord tumors, epilepsy and several other sensitive fields were gifts.
One of Carson's miraculous medical work is the separation of conjoined twins in 1987. Leading a team of 70 medical professionals, Dr. Carson successfully engineered the surgery to separate the twins who were joined at the back but had different brains. After several other jaw-dropping achievements, Dr. Carson retired on July 1, 2013. On retirement, Carson said, "I'd much rather quit when I'm at the top of my game."
Author
Dr. Carson has also authored several renowned books in his life time. His first book Gifted Hands: The Carson Story was published in 1992. To follow up, Think Big: Unleashing Your Potential for Excellence, The Big Picture: Getting Perspective on What's Really Important in Life, Take the Risk: Learning to Identify, Choose, and Live with Acceptable Risk and America the Beautiful: Rediscovering What Made This Nation Great were published in 1996, 2000, 2009 and 2013 respectively.
In 2015, Carson produced three books: You Have a Brain: A Teen's Guide to T.H.I.N.K. B.I.G, My Life: Based on the Book Gifted Hands and A More Perfect Union: What We the People Can Do to Reclaim Our Constitutional Liberties.
2016 Campaign: Trump and Ben Carson
Following the announcement of joining the Republican race, Ben Carson was initially hovering in the third place with 9% on favor. However, as the campaign took the pace, Carson started declining while the others continuously skyrocketed. After Super Tuesday's thrashing defeat, Carson withdrew his run against the Republican counterparts. He reportedly spent around $58 million for the campaign.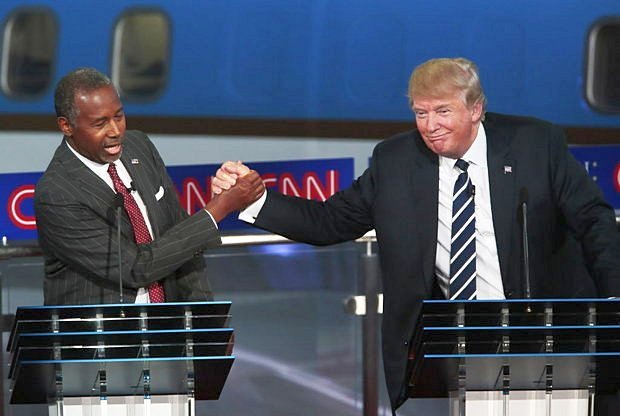 So after dropping out of the race, Carson endorsed Republican frontrunner Donald Trump calling him 'the voice of the people to be heard'. As Hillary Clinton bit the dust on November 8, Trump got elected as the new President. Hence, Ben Carson got an opportunity to be on the Transition Team as vice chairman. On December 5, 2016, Trump nominated Carson for the US Secretary of Housing and Urban Development. On January 24, 2017, he was unanimously approved for the position.
https://www.youtube.com/watch?v=shKTx9VCY3g
Political Stands
Climate Change: Believes it's irrelevant as the temperature change is cyclical.
Education: Need more school choices.
Guns: Reduce regulations on ownerships
Health Care: Opposes Obamacare
Immigration: Prefers undocumented residents leaving the country
Tax: Introduce flat or proportional tax rate
Islamic State: Increase efforts to tackle IS
Awards and Honours
2000: Award for Greatest Public Service Benefiting the Disadvantaged
2005: William E. Simon Prize for Philanthropic Leadership
2006: Spingarn Medal
2008: Presidential Medal of Freedom, Ford's Theatre Lincoln Medal