Emmanuel Macron is a French politician and a banker who is the current President of France since 14 may, 2017. Before being the President, he had served as the Inspector of Finances in the French Ministry of Economy, also as an investment banker at Rothschild and Cie Banque. He is the first person in the history of Fifth Republic to win the presidency without the backing of Socialists and Gaullists.
The early life of Emmanuel Macron: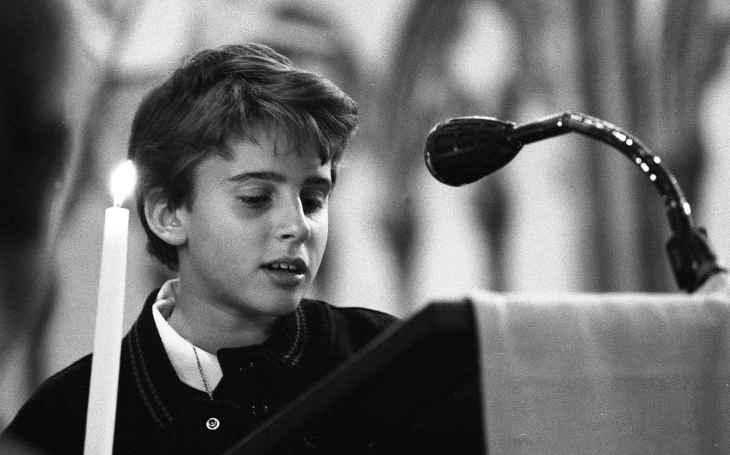 Emmanuel Jean- Michel Frederic Macron is the birth name of Emmanuel Macron. He was born on December 21, 1977, in the northern French city of Amiens, France to the father Jean-Michel who is a professor of neurology at the University of
Picardy and the mother Francoise who is a physician. He was the eldest among three siblings. His younger brother is a cardiologist and his sister a nephrologist. He completed his school studies from a private lycee secondary school in Amiens
which proved that he was a talented and smart kid. Further, he completed his bachelor's degree in Philosophy at the University of Paris- Ouest Nanterre La Defense and did masters degree from the Paris Institute of Political studies in public affairs with major Public Guidance and Economy. After that, he was trained for a senior civil service career at the selective ENA college and graduated in 2004.
The career of Emmanuel Macron:
Macron started his career as an Inspector of Finances in the French Ministry of Economy in 2004. He was offered for the job of managing director in 2006 from Mouvement des Enterprises de France which is the largest employer federation in
France but he declined for the post. Then in 2007, he served as a deputy rapporteur for the commission to improve French Economic Growth which was headed by Jacques Attali. In 2008, he was offered to work as an investment banker at a highly paid position at Rothschild and Cie Banque. But before that, in 2006, he ventured into politics as a member of the Socialist Party but left the party in 2009 and became an independent politician.
Macron was chosen for a senior position in President François Hollande's staff as a deputy secretary general of the Elysee in 2012. After a couple of years, in 2014, he was appointed for the Minister of Economy and Finance in the government under PM Manuel Valls. With his position, he had a major role in enhancing business-friendly reforms, supported the Comprehensive Economic and Trade Agreement between Canada and Europe. In 2016, he founded an independent political party, En Marche! in Amiens and formally declared to run for the 2017 French presidential election in Nov 2016. He was qualified for the first round on 23 April 2017 and won the second round of the presidential election on May 7, 2017. He became the youngest President in the history of France till date. On April 23, 2018, he became the first foreign leader to make a formal state visit to President Donald Trump in Washington, D.C.
Personal life of Emmanuel Macron: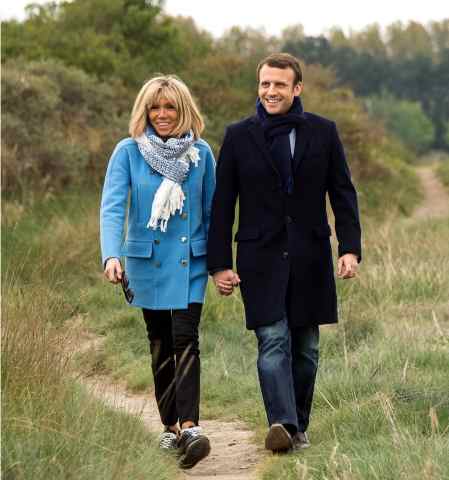 Macron was just a teenager when he first fell in love with his drama teacher, Brigitte Trogneux who was 24 years his senior. He was only 15 years old when he met 39 years old Brigitte. They turned a couple only when Macron became 18 years. Because of the age gap between them, Macron parents tried to separate them. But the true love between them remained alive and they married in 2007. Brigitte has three children from her previous marriage. But they together have no any child.
The net worth of Emmanuel Macron:
The estimated net worth of Macron is around $31.5 million. He owns few of the best luxury cars in the world. The Car brands owned by Emmanuel Macron include Audi, Bentley, Mercedes Benz and Range Rover. In 2010 he bought a luxury house worth of $1.8 Million.