David Axelrod is an American political consultant and analyst who served to Barrack Obama as a Senior Advisor. Axelrod was the Chief Strategist for Barrack Obama's presidential campaigns.
The Early Years of David Axelrod
David Axelrod was born to Myril Bennett, a journalist, and Joseph Axelrod, a psychologist on February 22, 1955. The couple raised their son in East Manhattan's Stuyvesant Town Area. The liberal Jewish couple separated when David was only 8 years old. David Axelrod attended Public School 40 in Manhattan before graduating high school from the borough's Stuyvesant High School in 1972. He reportedly got involved in politics from a very young age; he even sold campaign buttons for Robert F. Kennedy at the age of 13. Following his high school graduation, Axelrod attended the University of Chicago and graduated with a degree in Political Science. David wrote for Hyde Park Herald during his undergraduate years which led him an internship position at the Chicago Tribune.
The Career of David Axelrod
Following his internship at Chicago Tribune, David Axelrod spent years working as a political writer before opting for a career in politics itself. Axelrod joined U.S. Senator Paul Simon's campaign as communications director before getting promoted to the co-campaign member within weeks of joining the campaign. A year later, in 1985, he founded his own political consultancy firm. Axelrod and Associates were behind the successful reelection campaign of Harold Washington, the first black mayor of Chicago. The company also spearheaded Simon's campaign for the Democratic Presidential nomination in 1998.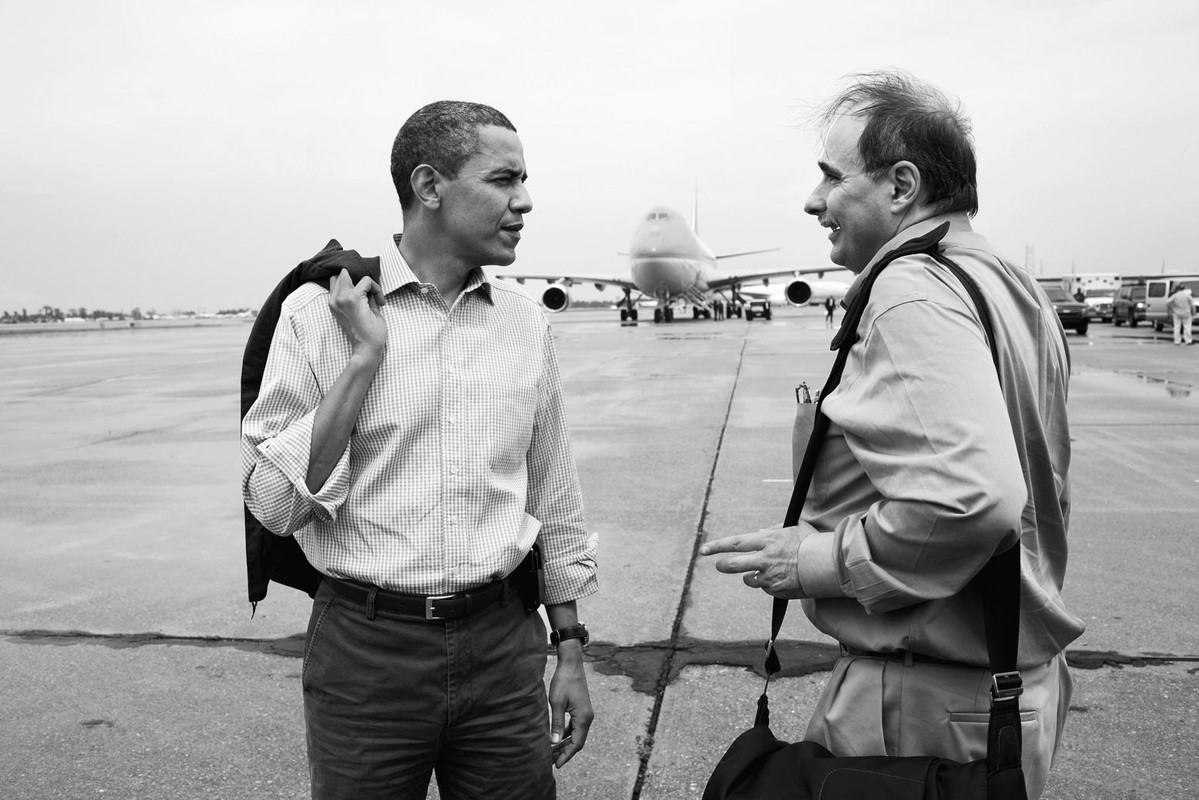 David Axelrod would find himself in a similar position in 2008 when Barrack Obama asked him to overlook his campaign for securing the Democratic Presidential nomination for the 2008 Presidential Elections. Obama and Axelrod had known each other for a long time, meeting for the first time in Chicago during a black voters' registration program. Obama had further consulted David for a speech in 2002 and also for the early drafts of The Audacity of Hope. However, Axelrod who had personal ties with Obama's primary rival, ex-First Lady Hilary Clinton, found it very difficult to preside over Obama's proposed position. Ultimately, Axelrod decided to overlook Obama's campaign. He challenged Clinton Campaign's primary agenda of promoting Hilary's experience with Obama's ability to bring 'change'. After Obama's eventual nomination and ultimate election as the 44th president of the USA, Axelrod was appointed as the Senior Advisor to the President.
.@realDonaldTrump condemns "all types of racism."
Right message.
Flawed messenger. pic.twitter.com/nOQi9RBezY

— David Axelrod (@davidaxelrod) August 12, 2018
In 2011, David Axelrod left White House to preside over his duties as the campaign manager for Obama's run for the second term as the President. He was successful in re-electing Obama but this time Axelrod did not follow his previous path to be the president's advisor. Instead, he established a bipartisan Institute of Politics at his alma mater the University of Chicago in January of 2013. Axelrod has since worked extensive work in TV as a political analyst with MSNBC before leaving the network to join rival CNN.
Personal Life and net worth of David Axelrod
David Axelrod married Susan Landau in 1979. The couple met in college and decided to get married soon after their graduation. Their first child was diagnosed with epilepsy. Susan and David's mother run CURE, an organization that raises awareness about epilepsy. David Axelrod has a reported net worth of $3 million dollars.
Interesting Facts about David Axelrod
Axelrod's favorite restaurant is Manny's.
He has worked with five of eight candidates that were in contention for the Democratic nomination in 2008 Presidential Elections.
David Axelrod also has a podcast called The Axe Files.