Quick Info about Deval Patrick
Full Name

Deval Patrick

First Name

Deval

Middle Name

Laurdine

Last Name

Patrick

Born Name

Deval Laurdine Patrick

Birth date

31/07/1956

Birth Place

Chicago, Illinois, USA

Zodiac Sign

Leo

Nationality

American

Ethnicity

Black

Profession

American politician, civil rights lawyer, author, and businessman

Wife

Diane Bemus

Net Worth

$4 million and above

Age

63

Dating

NA

Sibling

Rhonda Sigh, and La'Shon Anthony

Parents

Emile Mai and Pat Patrick

Facebook

https://www.facebook.com/DevalPatrick

Twitter

https://twitter.com/devalpatrick

Children

Sarah Patrick and Katherine Patrick
Deval Patrick is a well-known American politician, a civil rights lawyer, an author, and a businessman. Patrick served as the 71st governor of Massachusetts and also as US Assistant Attorney General in the office of the Civil Rights Division. Deval was one of the upcoming 2020 Presidential Election candidates but has already stepped back now.
Early Life: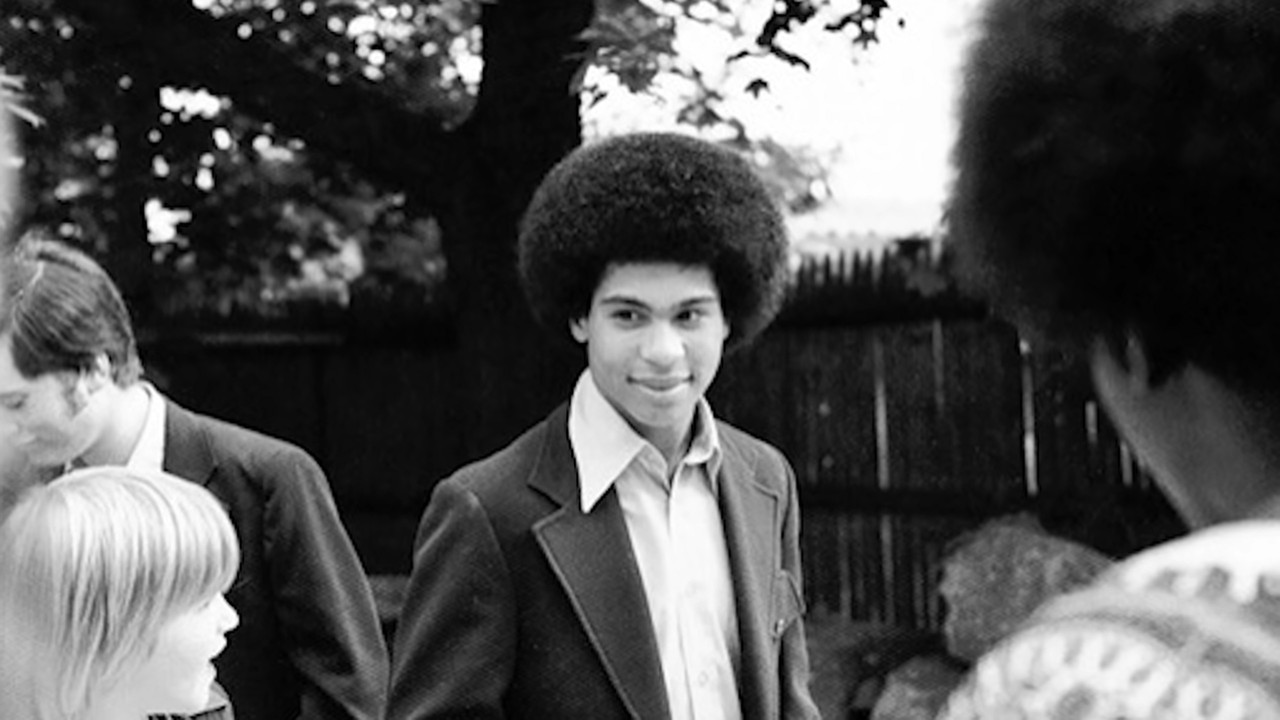 Deval Patrick was born as Deval Laurdine Patrick on July 31, 1956, in Chicago, Illinois, USA. He is the son of Emile Mai and Pat Patrick. He has two sisters named Rhonda Sigh, and La'Shon Anthony. Deval didn't have a good relationship with his father since his father abandoned his family for another woman.
Patrick attended Milton Academy as suggested by one of his teachers during middle school. He graduated in 1974 and went on to take his college studies from Harvard College. He completed his BA degree in English and American literature in 1978. After completing his bachelor's degree, he started to work for the UN in Africa. After a year, he joined Harvard Law School, where he received his JD degree in 1982. Patrick worked as a law clerk at the beginning and later in 1983, he joined NAACP Legal Defense Fund.
Career: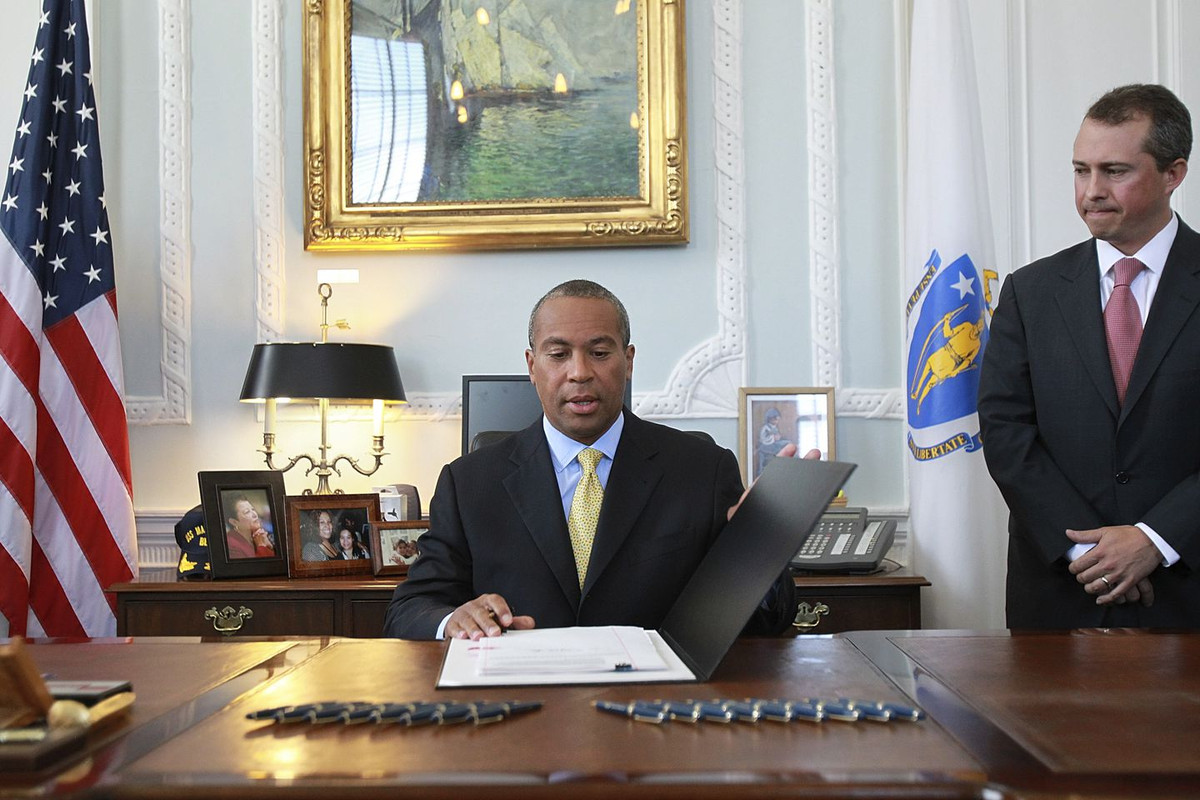 Deval Patrick's professional career started from the hands of ex-President Bill Clinton. In 1994, the ex-president nominated Patrick as the US Assistant Attorney General. During his time as the assistant attorney general, he served various cases including racial profiling, police misconduct, and the treatment of incarcerated criminals. Patrick became the chairman of Texaco's Equality and Task Force in 1997. He left Texaco to become the Executive Vice President of The Coca Cola Company in 2001. From 2004 to 2006, he joined ACC Capital Holdings. Then he was elected as the governor of Massachusetts in 2007 and served till 2015. Since 2015, Patrick has been serving as the Managing Director of Bain Capital.
Personal Life: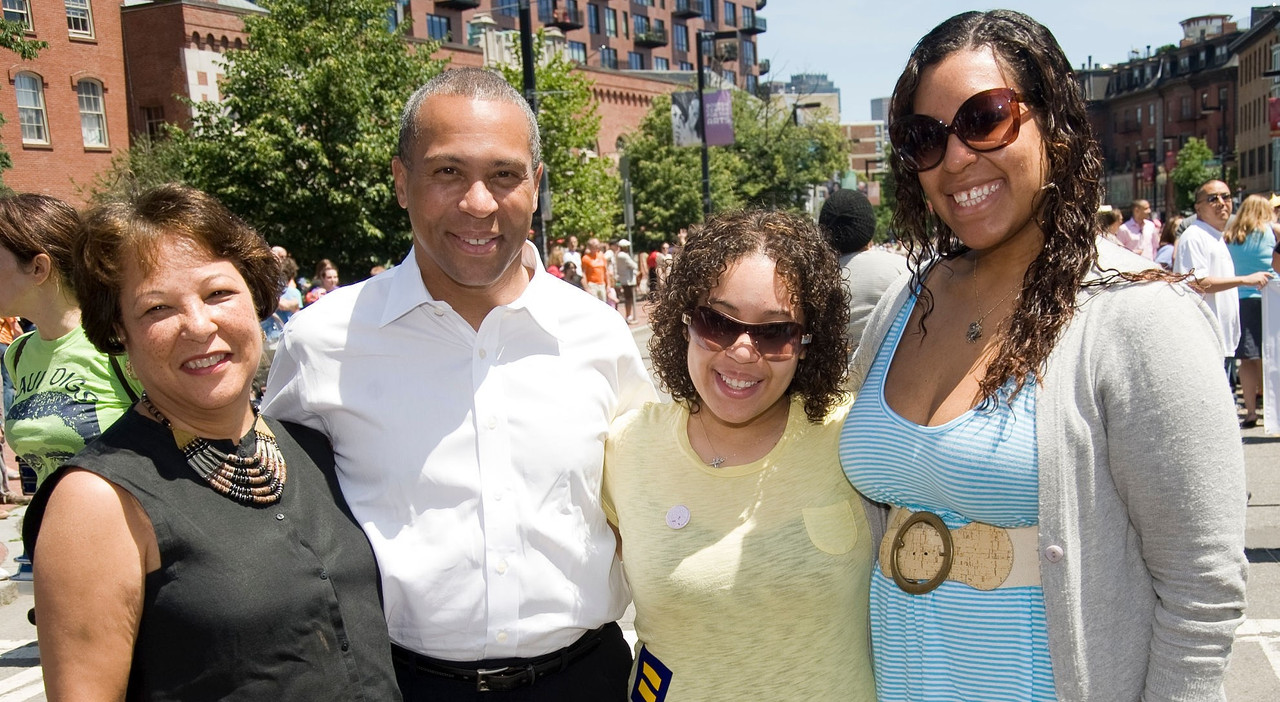 Deval Patrick married Diane Bemus in the year 1984. Both of them are lawyers and they first met during their working periods in a court. They have been living in Milton since 1989. The couple shares two daughters – Sarah and Katherine. Katherine is a lesbian whose identity came out in 2008. Patrick was unknown about this. When he found that out, he supported her and did fight for her rights. Deval is already a grandfather now when his daughter, Sarah gave birth to a son.
Net Worth:
The estimated net worth of Deval Patrick is over $4 million. He currently resides in Milton but also has another home in Richmond. His earning are mostly from his private investment at Bain capital. Previously, he used to earn as a politician. Also, he has earned some significant amount of money from his books.
Is Deval Patrick still running for the presidential election?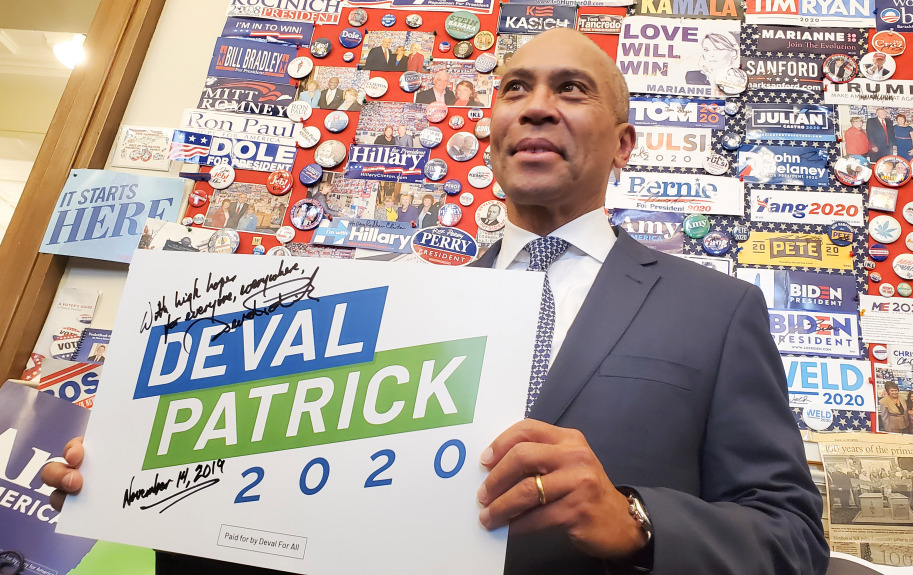 There were early speculations of Deval Patrick entering the presidential election as a candidate in 2016 but he didn't take any interest at that time. On February 28, 2018, David Axelrod and Valerie Jarrett wanted him to run for the 2020 presidential election. Patrick wasn't ready for the campaign until December 6, 2018. Nearly a year later, on November 11, 2019, it was reported that Deval Patrick would actually make a late entry in the presidential campaign. His campaign started on January 8, 2020, in popular cities like Iowa, New Hampshire, Nevada, and South Carolina. He ended his campaign on February 12 after a poor show in New Hampshire Primary.
Facts:
Patrick has written an autobiography and a political book named 'Reason to Believe'.
He was involved in creating a direct flight between Boston and Tel Aviv.
Patrick helped to improve health care in his state as a governor.
He believed he could replace Donald Trump and bring valuable changes in the USA which Trump has been lacking.
Patrick received an honorary Doctor of Laws from Harvard University on May 28, 2015.