Tammy Baldwin is a politician born and raised in Wisconsin who is serving as the United States Senator in Wisconsin since 2013 and also became the first woman to be elected in the U.S. Congress and first openly gay U.S. Senator in history till date. She was able to win the Democratic Public elections in 1992, 1994 and 1996. Then she also won the Democratic primary election for seven-time from 1998 to 2010.
The early life of Tammy Baldwin:
Tammy Suzanne Green Baldwin or simply Tammy Baldwin was born on February 11, 1962, in Madison, Wisconsin and was raised by her grandparents in Madison. When she was 9 years of age, she was diagnosed with a serious illness similar to spinal meningitis and was admitted to the hospital for three months. She has to be raised by her grandparents because her mother was suffering from mental illness, chronic pain, and drug abuse. Further, she completed her high school studies from Madison West High School in 1980 and then graduated from Smith College with a B.A. degree in 1984. Also, she completed a Juris Doctor degree in 1989 from the University of Wisconsin Law School. She did a private practice from 1989 to 1992 as a lawyer.
The career of Tammy Baldwin:
Baldwin started her career in politics as a member in the Dance Country's Board of Supervisors, Dane Country. She represented Wisconsin's 78th Assembly District in 1992 and won the Democratic primary with 43% of the vote. She was reelected in 1994 and 1996 for the second and third-time term and won by 76% and 71% of the vote respectively. Then in, 1998, U.S. Congressman Scott Klug of the 2nd District announced that she would retire. Later, Baldwin won the Democratic party. She is considered to be the first woman elected to be Congress from Wisconsin. After 1998, she again won the reelection to the second term in 2000, the third term in 2004, fifth in 2006, sixth in 2008 and seventh in 2010. Democracy for America endorsed her and she also received fund for the campaign from EMILY's List, the Gay and Lesbian Victory Fund and LPAC. Tammy Baldwin became the first openly gay candidate to be elected to the U.S. Senate on November 6, 2012. She serves on the Senate Commerce, Science and Transportation Committee and the Senate Appropriations, Committee, the Senate Health, Education, Labor, and Pensions Committee.
She is against the Trump administration taking the decision of separating migrant children away from their family. According to the source, until now 3,700 children have been separated from their parents & families, and the government has yet no plans for returning them. But the President Donald Trump's "zero-tolerance" prosecution policy: The administration will reunite children with their parents — in order to deport them both.
The net worth of Tammy Baldwin:
I am pushing @POTUS to keep his promise to Wisconsin workers and manufacturers on #BuyAmerica. They need a permanent commitment in the final #WRDA bill and he should expect nothing less from @SenateMajLdr and @SpeakerRyan.https://t.co/8bn1ZC7w1y

— Sen. Tammy Baldwin (@SenatorBaldwin) June 26, 2018
The estimated net worth of Tammy Baldwin is $800,000. But in 2004, her net worth was estimated to be around $1.4 million. Though Baldwin's salary is around $174,000 per year, her net worth is decreased by 5% every year. She is also considered as the 70th wealthy senator.
Personal Life of Tammy Baldwin: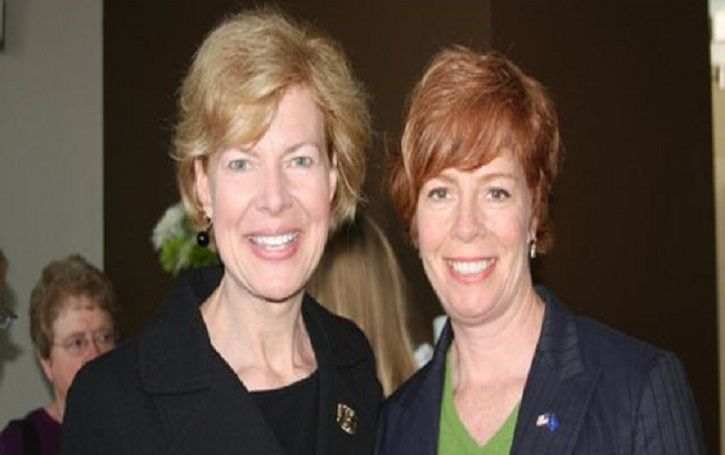 She dated Lauren Azar in 2007 who was elected as the Commissioner of the Wisconsin Public Service Commission. But due to some personal issues, they got separated in 2010. She is single after then.