Crissy Haslam is the current First Lady of Tennessee. She took the post on January 15, 2011 as her husband Bill Haslam succeeded Phil Bredson as Governor of Tennessee. Haslam is also a finance graduate from Emory University.
Early Life and Education
Crissy Haslam was born in Houston, Texas and raised in Memphis, Tennessee. She went to St. Mary's Episcopal School for early education and joined Emory University for undergraduate degrees in finance and marketing.
Crissy also earned a Master's degree in education while working in admissions committee of the University of Tennessee at Knoxville.
Personal Life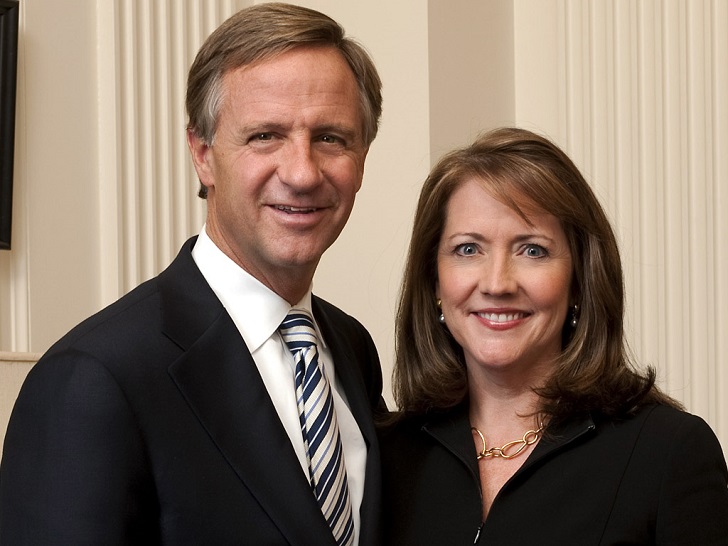 Crissy Haslam is married to Governor Bill Haslam since 1981. After marriage, the couple moved to Knoxville and gave birth to three children: Leigh, Will and Annie Haslam. They also have six grandchildren.
Career
Completing undergraduate studies from Emory University, Crissy Haslam entered the admissions committee of the University of Tennessee at Knoxville. Over a period of time, she was able to become assistant director of admissions and a master's degree holder in education.
Much of Crissy Haslam's works came into highlight after she joined Tennessee government as First Lady. She has been prioritizing parental engagement and children's welfare since taking office in 2011. To address her vocation of creating a better Tennessee for children and families, Crissy Haslam has repeatedly involved herself in various initiatives such as First Ladies for Healthy Babies and First Lady's READ20 Book Club.
As a member of these educational organizations and initiatives, Crissy keeps herself busy traveling around the state advocating for the development of reading habit. At times, she also lends voice for literacy campaigns organized by the Tennessee Department of Education. As of 2014, she launched an initiative called READ20 Book Patrol in collaboration with state police officers. The organization now facilitates poor children with books and other study materials. Moreover, the organization promotes law enforcement in the community by providing law-related knowledge.
Besides many other organizations she has been involved with, Crissy Haslam is currently busy under the capacity of chair of the Tennessee Executive Residence Foundation. Recently, she led the foundation to renovate the governor's mansion without altering the heritage, or any other natural importance.
Donald Trump and Crissy Haslam
By ideology, Donald Trump and Crissy Haslam's husband and Tennessee Governor Bill Haslam represent the same party. Moreover, President Trump and Governor Haslam could be seen as having a similar background as they both are successful businessmen. Likewise, the two leaders also agree on a lot of political and economic issues. For instance, they both oppose abortion and Obamacare. Similarly, the pair has repeatedly stated to crackdown on illegal immigrants in the US. However, Bill endorsed Marco Rubio during the 2016 Republican primaries.
Looking at Bill Haslam's ideological resemblances with Donald Trump, it could be deduced that Crissy might agree on some of Trump's stands.