Jeanette Herbert is the current First lady of Utah. She has been in the office since August 11, 2009 as her husband Gary Herbert succeeded Jon Huntsman as Governor of Utah. Herbert is also a successful businesswoman.
Early Life and Education
Jeanette Herbert was born in Preston, Idaho and was raised in Springville, Utah. Growing alongside her siblings, Herbert went to Springville High School.
Personal Life
While at college, Jeannette met her future husband Gary Herbert. They quickly fell in loved and got married. The couple now has six children and sixteen grandchildren. They have a home in Orem, but currently live in Salt Lake City at Thomas Kearns Mansion and Carriage House.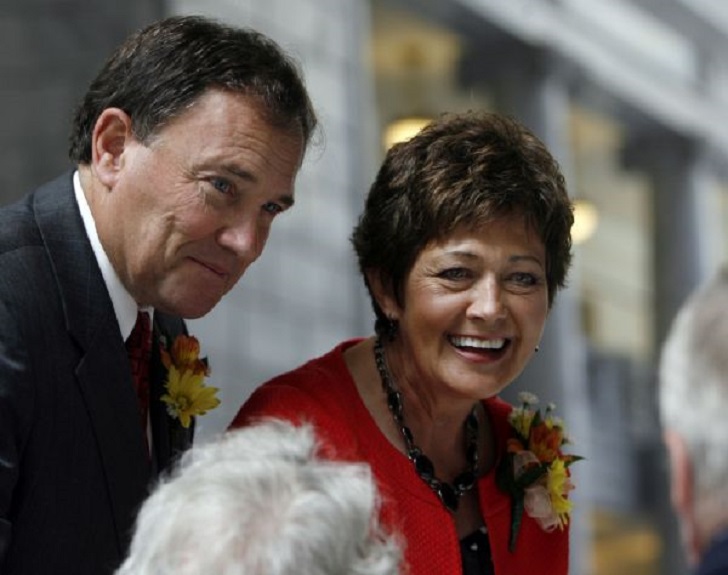 As hobby, Jeannette likes golfing, sewing, decorating and spending fun time with her grandchildren.
Career
As Gary and Jeannette got married, they had kids. Hence, Janette kept busy caring for children and engaging in small family business and responsibilities. As the older kids grew up, Herbert decided to commence a childcare center, or fundamentally a preschool, named Kids Connection. The business served her and the community, hence keeping Herbert in the market for 23 years. Besides the Kid Connection, Herbert also managed K.C. Kids' Club for more than a decade.
Leaving the child care services, Jeannette joined the Provo-Orem Chamber of Commerce. Gradually, she became the chairperson of one of its committee called Partners in Education. Likewise, Herbert also served as the vice chairperson of Utah County Bicentennial Committee. Moreover, being on the board of Utah Private Child Care Association, Herbert put her child care experiences to good use.
As a result of Janette Herbert's long-term service in uplifting business environment in Provo and Orem, she was honored with the title of Businesswoman of the Year. Likewise, as of 2009, she was awarded 'Woman Making a Difference' at an event organised by Utah Valley Chamber of Commerce. In 2014, Herbert received Utah Women's Leadership Award presented by Sundace Fil Festival Utah Women's Leadership Celebration.
As First Lady of Utah, Jeannette Herbert is on the board of Governor's Mansion Foundation and Governor's Artist Series. Likewise, she is involved with the Child Care Committee at the Utah Refugee Center and the Leadership to Keep Children Alcohol Free Foundation. Besides, Herbert also launched an initiative titled Uplift Families in order to advocate for good parenting by providing conferences and seminars in different parts of Utah.
Donald Trump and Jeannette Herbert
US President Donald Trump and Utah Governor Gary Herbert might not get along well, given that Governor Herbert has repeatedly criticized and belittled him. Herbert compared Trump to a first-day-at-job plumber who is inexperienced and inept at his job. Likewise, Herbert also condemned Trump's refugee order by saying that Utah has always been a refugee-friendly place.
Given the situation between Gary Herbert and Donald Trump, it's hard to expect a positive attitude from Herbert's wife Jeannette.