Quick Info about Cory Anthony Booker
Full Name

Cory Anthony Booker

First Name

Cory

Middle Name

Anthony

Last Name

Booker

Born Name

Cory Anthony Booker

Birth date

27/04/1969

Birth Place

Washington DC

Height

1.91m

Eye Color

Dark Brown

Zodiac Sign

Taurus

Nationality

American

Ethnicity

Africian American

Profession

Politician, Attorney, Author

Wife

Looking for

Net Worth

$3 million

Weight

220 lb

Age

52

Dating

NA

Engaged

NA

Sibling

Cary Booker II

Parents

Carolyn Rose and Cary Alfred Booker

Facebook

https://www.facebook.com/corybooker

Twitter

https://twitter.com/CoryBooker
Cory Anthony Booker is an American politician, attorney, and author. Brook is also renowned as the former mayor of Newark and as the junior senator from New Jersey. He is the first African-American U.S. Senator of New Jersey since October 31, 2013, as a member of the Democratic party. He was the 38th Mayor of Newark from July 1, 2006, to October 31, 2013. He has also performed duties on the Municipal Council of Newark for the Central Ward from July 1, 1998, to June 31, 2002.
Latest involvements and news of Cory Booker
On July 14, 2021, at a press conference, Senator Booker along with Senators Chuck Schumer and Ron Wyden promulgated their legislative draft for marijuana reform. Then, on July 15, 2021, Senator Booker delivered a speech on Child Tax Credit and discussed the expanded Child Tax Credit together with Senate democrats. On July 20, 2021, Senator Booker accompanying senates responded to the reports that "the Biden administration has decided that thousands of nonviolent inmates who were released on home confinement to reduce the spread of COVID-19 will be required to return to the prison one month after the official state of emergency for the pandemic ends".
On July 21, 2021, Senator Cory Booker together with Dick Durbin, chair of the Senate Judiciary Committee showed approval for the passage of the EQUAL Act put of the House Judiciary Committee. The very next day Senator Booker conveyed remarks on the importance of elimination of the crack and powder cocaine sentencing disparity. On July 23, 2021, Cory Booker along with U.S. Senator Shelley Moore Capito introduced the Stephanie Tubbs Jones Uterine Fibroid Research and Education Act, legislation that would create research and public education programs to support women suffering from uterine fibroids.
Career of Cory Booker
Booker completed his undergraduate and master's degree from Stanford University. He then moved to Newark where he started a nonprofit organization that provides legal services to low-income families and slumlords. Booker then moved to Brick towers in Newark in 1998 in due course became a housing project where he lived until it was razed.
He is still living in Newark's central ward where he is working to solve challenges such as food insecurity, environmental injustice, lack of access to affordable health care, and a broken criminal justice system. In 1998, he was elected to the Newark City council where he combats to expand access to health care, increase economic security for city residents, and improve public safety. He was in the service of Newark mayor for 7 years from 2006 until 2013. Then in October 2013, he won the election to represent New Jersey in the US senate. In November 2014, he was re-elected as the senator to a full six-year term.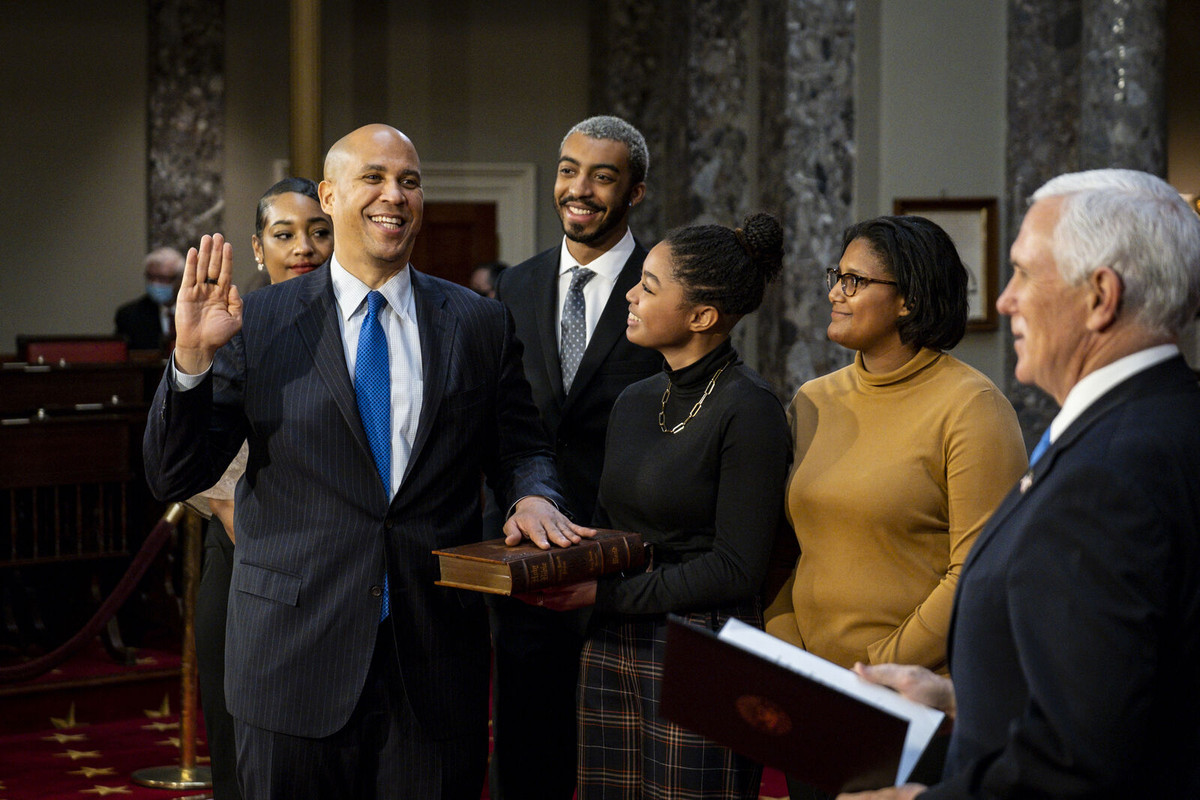 As New Jersey's junior senator, he has appeared as a national strong leader who brought avant-garde efforts to tackle difficult problems faced by New Jersey. Now, Cory settles on the Judiciary Committee, the Foreign Relations Committee, the committee of Agriculture, Nutrition and forestry, and the small business committee.
Cory Booker Net Worth
Cory Booker's net worth has been estimated to be $3 million dollars by 2018. As a United States Senator, he earns around $174,000 per annum. Besides his salary, he has earned over $1 million in royalties from his book "United". He has earned $325,000 in royalties in 2016 and $400,000 in 2015. Booker is worth about $1.5 million, making him the tenth richest Candidate according to Forbes' estimate. A house on a block of Court Street in Newark between the Gigi Foushee Towers public-housing project worth $175,000 was once a building owned by him in 2009. In total, he spent about $346,000 to buy the buildings on court and Longworth streets and spent about $30000 on property taxes. He spent all of these while leaving both buildings vacant and renting an apartment for himself in another ward.
Personal life of Cory Booker: Wife and Children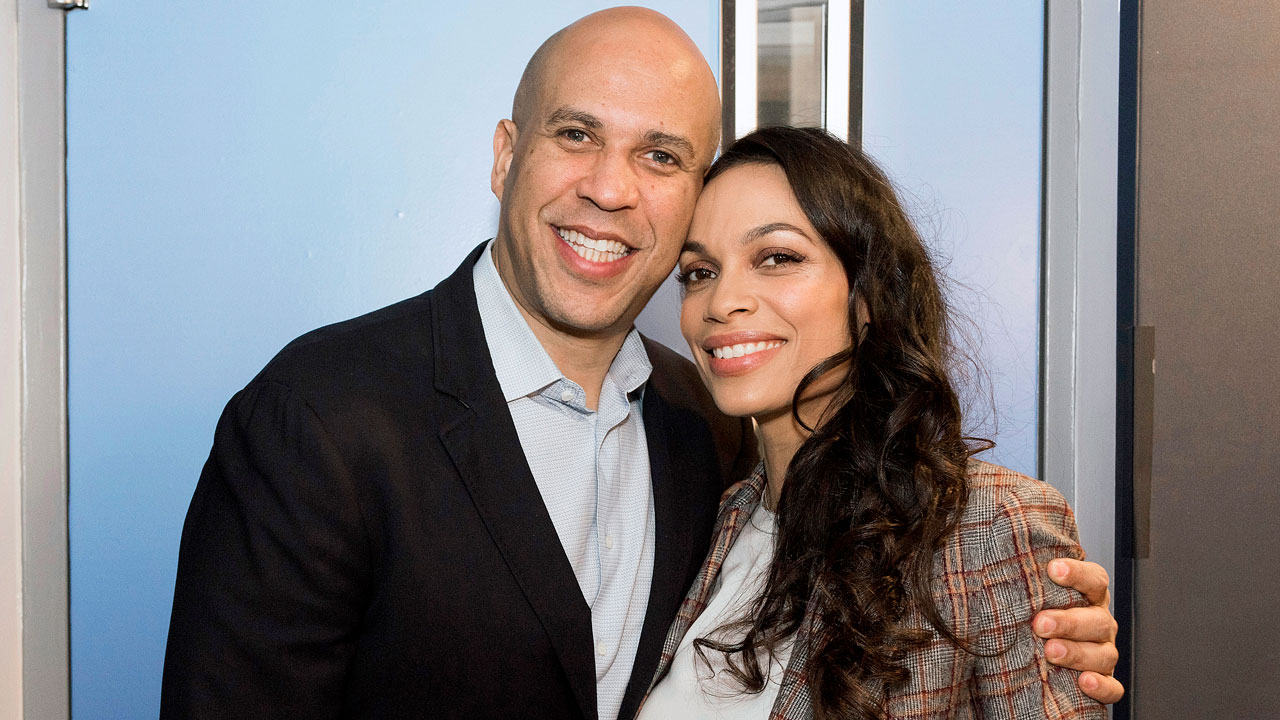 Booker has been a vegetarian since 1992 and also refrain from alcohol. He has never been married. In 2013, his name was listed in the Town and Country & Top 40 bachelors'. Despite trying to keep his personal life private, Booker has mentioned himself as a straight male. And said that he is trying to date more so that he can find someone with whom he can spend his whole life and settle. He has been romantically in relation with poet Cleo Wade. In March 2019, actress Rosario Dawson confirmed to TMZ that she was linked with Booker and dating for over two years. But after three years together the couple has decided to end up their relationship but remain friends. He has been targeted for the rumors of being gay and has generally refused this topic. He has a cousin named RuPaul.
The Early life and Education of Cory Booker
Cory Anthony Booker was born on April 27, 1969, in Washington DC, USA. He was raised in Harrington Park, New Jersey. His father Carolyn Rose and mother Cary Alfred Booker were among the first black IBM executives. He has a brother named Cary Booker II. Also, he has mentioned how he was raised in a religious household. He and his family also had attended a small African Methodist Episcopal Church in New Jersey.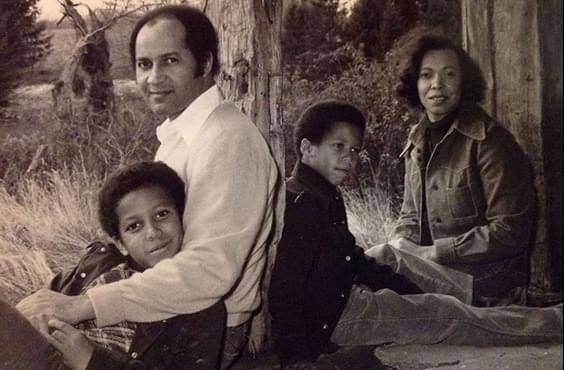 He attended high school in Old Tappan named Northern Valley Regional High School and graduated from where he also played football. Also, he was named as the 1986 USA Today All-USA high school football team. Later, he attended Stanford University where he received a Bachelor of Arts in political science in 1991. And a master's degree of arts in sociology in 1992.
He also played football for Standard in the position of tight end. There, he was elected as a senior class president. Moreover, he also ran The Bridge Peer Counselling Centre and assembled help from Stanford students for youth in East Palo, California. He received a Rhodes Scholarship and got a chance to study abroad at Oxford University. Where he earned a degree in United States history in 1994. He also served as the president of the Oxford University L'claim Society while he was at Oxford University. Later, in 1997, received his Juris Doctor degree from Yale law school. In addition, he ran free legal clinics for low-income families in New Haven, Connecticut. And was also active in the National Black Law Students Association.
Facts about Cory Booker
Cory Booker followed Baptism. He became vegetarian in 1992 and vegan in 2014. Booker attended Stanford University by receiving a football scholarship. He lived in Brick towers for 8 years which was a public housing complex in Newark. Booker was elected as mayor with the confidence of improving the quality of the city. But problems of violations and unemployment kept arising when he was in the post.