Andrew Franklin Puzder is the current CEO at CKE Restaurants and Donald Trump administration's nominee for the US Secretary of Labour. He is yet to be approved by the US Senate to hold the position.
Early Life and Education
On July 11, 1950, Andrew Puzder was born to father Andrew Frank and mother Winifred M. Puzder in Cleveland, Ohio, US. Growing up in Russell Township, Puzder went to Kent State University for undergraduate. Unfortunately, he had to drop due to increasing hate crimes, including shootings, in Kent.
After three years, Puzder joined Cleveland State University and graduate in 1975. Later, he got his Juris Doctor degree from Washington University School of Law.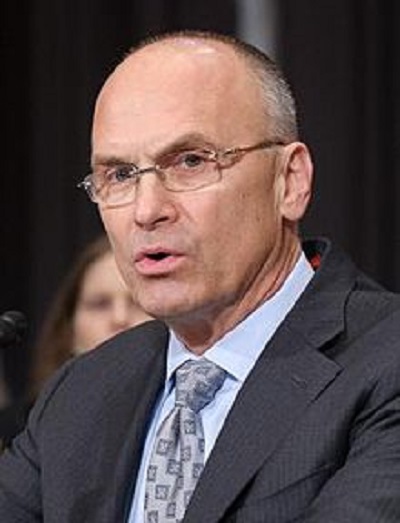 Personal Life
A Roman Catholic, Puzder married twice in his lifetime. First, he tied the knot with Lisa Henning. The couple gave birth to two children and subsequently got divorced in 1987, following undisclosed marital problems.
Andy married Deanna L. Descher in the same year he divorced Lisa. The couple had four children. The family lives in Franklin, Tennessee.
Career
Andrew Puzder kicked off his career as a law practitioner in St Louis. Starting in 1978, Puzder worked with attorney Morris Shenker and Charles A. Seigel within the next five years. Within those years, Puzder became a competent corporate lawyer and soon rose to fame in the field of anti-abortion. As a member of Lawyers for Life, Puzder appealed Missouri Law to recognize the start of life at conception.
Puzder also wrote Missouri House Bill 1596 to criticize the use of taxpayers' money for abortions. For Puzder's strong stands on reproductive health, he was titled chair of Task Force for Mothers and Unborn Children.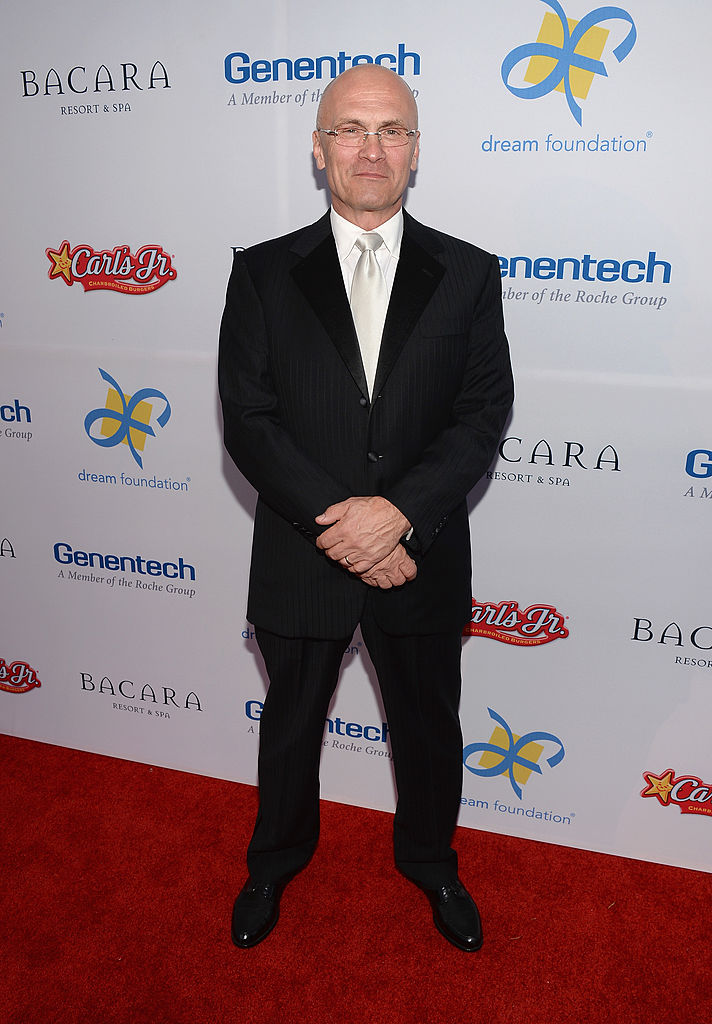 Restaurant Chain
Andrew Puzder unusually shifted his line of profession from being a lawyer to being a businessman. The path to holding the responsibility of the CEO of CKE Restaurants was paved by Puzder's long-term service to the founder Carl Karcher. As a financial lawyer, Puzder helped Karcher solve the economic problems faced by his firm. It's said that Puzder saved Karcher from numerous bankruptcies as well.
Puzder reshuffled the posts in CKE, making William Foley its CEO and Karcher its Chairman Emeritus, in order to lessen the bulging financial malfunctions. He also helped the company to acquire Hardees Food Systems and Santa Barbara Restaurant Group. Despite Puzder's incessant tries to put out financial burdens, CKE plunged into a slump with more than $700 million in debt. Hence, Puzder himself served as the CEO of CKE.
While at CKE, Puzder was largely criticized for his marketing policies. The use of bikini models in advertisements was perceived as objectifying women. However, Puzder has always defended such comments.
Trump and Puzder
It's not the very first time Andrew Puzder is getting actively involved in politics. He was a significant contributor to Mitt Romney's Believe in America PAC. Puzder served his campaign as an economic adviser as well.
Holding the positions of economic advisor and presidential trustee in 2016 MAGA PAC, Puzder was also actively involved in fundraising activities. His wife alone donated a jaw-dropping amount of $332,000 to Trump's revolution.
To overview Puzder's direct contributions, he delegated Trump at RNC and worked towards creating unusual policies for job creation, debt, and the US economy. For Puzder's praiseworthy involvement, Trump nominated him for the US Secretary of Labour.