Last updated on February 18th, 2020 at 05:59 pm
Amy Klobuchar is the incumbent US Senator from Minnesota who has been serving as the successor of Mark Dayton since January 3, 2007. Previously, Klobuchar was County Attorney of Hennepin County (1999 – 2007).
Early Life and Education
Amy Klobuchar was born on May 25, 1960 to father James John and mother Rose Katherine. She was raised in Plymouth, Minnesota where she went to Wayzata High School. After Wayzata, Amy joined Yale University for an undergraduate degree in political science. After Yale, Klobuchar enrolled into the University of Chicago Law School for a Juris Doctorate degree.
Personal Life
Amy Klobuchar is married to John Bessler since 1993. The couple has a child named Abigail Bessler.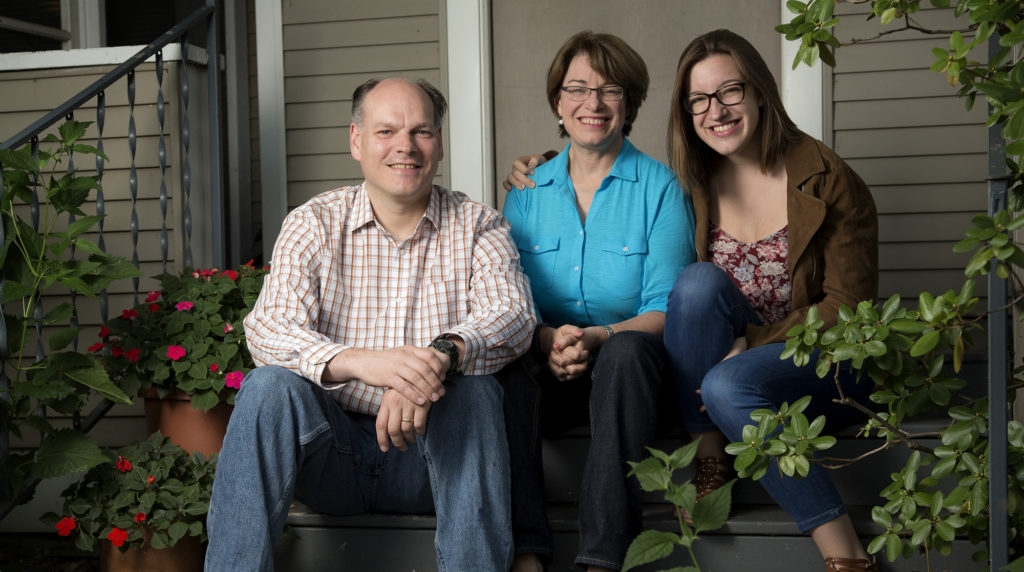 Career
Graduating from the University of Chicago Law School, Amy Klobuchar started working as an attorney. Subsequently, in 1998, she was elected as County Attorney of Hennepin County with 50.3% votes. Amy again won the election in 2002 with 98.7% votes against Write-in candidates. As the successor of Michael Freeman, Amy remained in the position until January 3, 2007.
In the 2006 Democratic primaries, Amy decided to seek nomination for the Senatorial Election. She won the election 92.51% votes against Darryl Stanton. In the Senatorial Election, Klobuchar successfully defeated Mark Kennedy with 58.06% votes as opposed to Kennedy's 37.94% votes. Likewise, Klobuchar was nominated by the Democratic party in 2012 to seek a second term in the US Senate. As a result, Amy had a landslide victory against Kurt Bills and other third-party candidates. Klobuchar was a potential candidate for US Attorney General in 2014.
In a Senate career of 10 years, Klobuchar has been involved in several committees, including Committee on the Judiciary, Joint Economic Committee, Committee on Commerce, Science and Transportation, Committee on Agriculture, Nutrition and Forestry, and Committee on Rules and Administration. Currently, Amy also serves as the ranking member of the Senate Rule Committee.
In 2010, Amy supported keeping frozen pizzas for school lunches which was against the Healthy Hungry-Free Kids Act of 2010. Few months after assuming her seat in the US Senate, she went to a visit to Iraq where she observed American soldiers' arduous works. Klobuchar also voted against increasing troops in Iraq. She is a strong supporter of President Obama's Patient Protection and Affordable Care Act. Likewise, Amy has always argued against the notion that free trade causes loss of jobs.
Donald Trump and Amy Klobuchar
Amy Klobuchar urged people not to attend President Trump's Inauguration on January 20, 2017 as a protest to the start of Trump era.
Likewise, she also asked for a full investigation into incumbent President Donald Trump and his ties with Russia.