Last updated on June 8th, 2018 at 07:17 am
Yvonne Mason, a 61 years old retired high school English teacher in Atlanta received a letter dated May 3 and printed on White House stationery. Though she retired last year but had not left "grading paper mode".
As she received the letter in the mail, she pulled out her go-to purple pen and started correcting the mistakes in the letter. After she completes her corrections, she took a picture of it and posted the letter on her Facebook and mailed it back to the White House.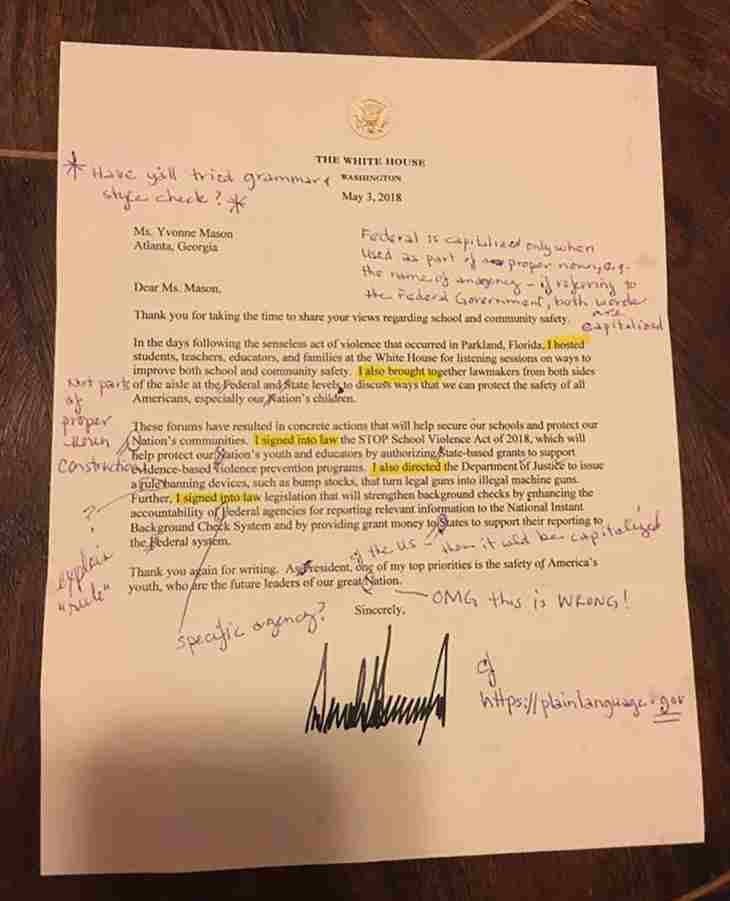 What does Yvonne Mason say?
"It was a poorly worded missive," she said. "Poor writing is not something I abide. If someone is capable of doing better, then they should do better."
She had written a letter to Mr. Trump to ask him to visit each family of those who died in the shooting that killed 17 people at a school in Parkland in February.
But in return, the letter she received was full of grammatical mistakes, not addressing her concern and beyond it, a series of actions taken after the shooting, like listening sessions, meeting with lawmakers and the STOP School Violence Act, a bill the would authorize $500 million over 10 years for safety improvements at school was mentioned.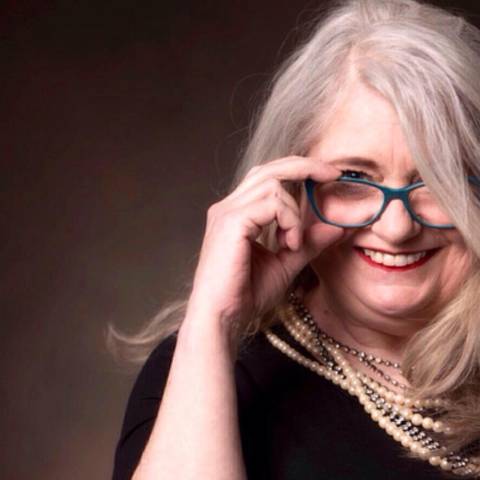 Ms. Mason even circled "Nation" which was capitalized, and so was "states".
The White House has not responded or commented yet to her letter that she sent back. She says that has written a postcard to the White House every day since Jan.1 as her New Year's resolution.