Natalie Morales is a professional journalist currently employed by NBC News Channel. She has been involved in various NBC shows such as Today Show, Dateline NBC, NBC Nightly News, Access Hollywood and Access Hollywood Live.
Early Life and Education
Natalie Morales was born on 6 June 1972 to Spanish-speaking parents in the capital city of Taiwan. Her mother Penelope was a Brazilian nationality and her father Lieutenant Colonel Mario was a Puerto Rican.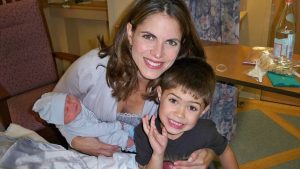 As a child, Morales went to several schools in Brazil, Spain, and Panama. Subsequently, for undergraduate education, she joined Rutgers University. At Rutgers, Natalie is summa cum laude graduate of journalism and Latin studies.
Personal Life
In 1998, Natalie Morales tied the marital knot with Joseph Rhodes. The couple currently has two children – Josh and Luke – and the family lives in Brentwood, California. Natalie and Joseph sold their former home in Hoboken, New Jersey for $3.1 million in 2016.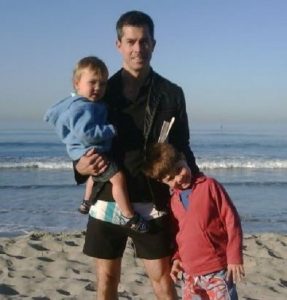 As hobby, Natalie likes to run and has even participated in five marathons and several triathlons.
Career
After graduating from Rutgers University, Natalie Morales commenced her career as a banker at Chase Bank. However, having studied journalism, it was her ultimate vocation to excel in that sector. Hence, Rutgers left the lucrative job in Chase Bank and became a weekend reporter for WVIT-TV in Hartford. During her time at Hartford, Morales was lucky to be able to anchor the high-profile sensitive news such as Columbia Shootings, 9/11 Attacks, 2000 Presidential Elections, etc. These opportunities led her to be quickly recognized in the media industry.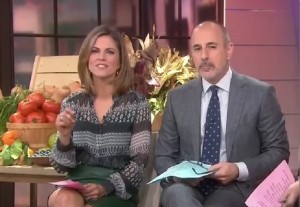 Leaving WVIT-TV, Natalie Morales joined News 12 as a morning anchor, an editor, and a producer. By that time, she had also been featured in Save Our Sound documentary which was nominated for an Emmy Awards. In 1999, Morales was deemed one of the most influential Latina news journalists by El Diario La Prensa.
Starting from 2002, Natalie joined MSNBC as a correspondent and managed to cover important events such as 2004 Summer Olympics, 2004 Presidential Election, Space Shuttle Columbia Disaster and Operation Iraqi Freedom. In 2006, she left MSNBC to join Today as a national correspondent. Having worked there for five years, Morales finally got the opportunity to become an anchorwoman. She succeeded Ann Curry as Today's new anchor.
At NBC, Natalie Morales has started anchoring Today West Coast and Access Hollywood from 2016.
Honours
Groundbreaking Latina in America, 2007
Named in Fifty Most Beautiful People for 2007 by People en Espanol
Donald Trump and Natalie Morales
Natalie Morales and Donald Trump have a long term association with each other as Natalie has been hosting the Miss Universe pageants for quite a long time which even Donald Trump is famous for.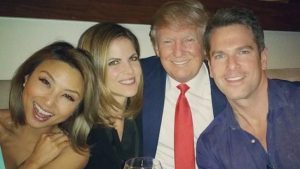 Natalie Morales has been very analytical about media's contribution in electing Donald Trump as President of the United States. She says, "I think everybody was pretty much involved in the story this time around, the press, in general, came under fire from all directions. I think we've all learned from the process over the last two years because it took two years to elect this president. It's going to be interesting how things move on from here."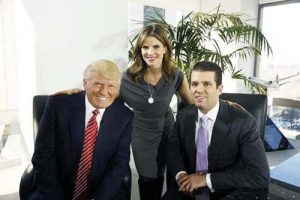 Natalie was one of the first news anchors to identify the woman in Trump's women abuse video as Nancy O' Dell. Morales also revealed that there were seven more people present during the period. Likewise, Morales has been critical of Trump's body language as well.