Andy Moffit is the current First Gentleman of Rhode Island. He has been in the office since January 6, 2015 when his wife Gina Raimondo succeeded Lincoln Chafee as Governor of Rhode Island. Andy is a professional consultant associated with McKinsey & Company.
Early Life and Education
Andy Moffit was born and raised in Mt. Pleasant, Michigan with two other siblings. His father Thompson Moffit was a second world war veteran and his mother Gisela Moffit was an educator.
Completing high school education from a local school in Mt. Pleasant, Andy Moffit went to the University of Michigan for undergraduate studies. Then, he joined Yale Law School for a Juris Doctorate degree. Moffit did his post-graduate education at the University of Oxford, UK. At Oxford, Andy was a Rotary Scholar.
Personal Life
Andy Moffit and his wife, Gina Raimondo, met while studying at Oxford University in the UK. After being together for a few years, the couple got married in 2001. They have two children: Cecilia and Thompson. Both Ceci and Tommy are school kids at the moment.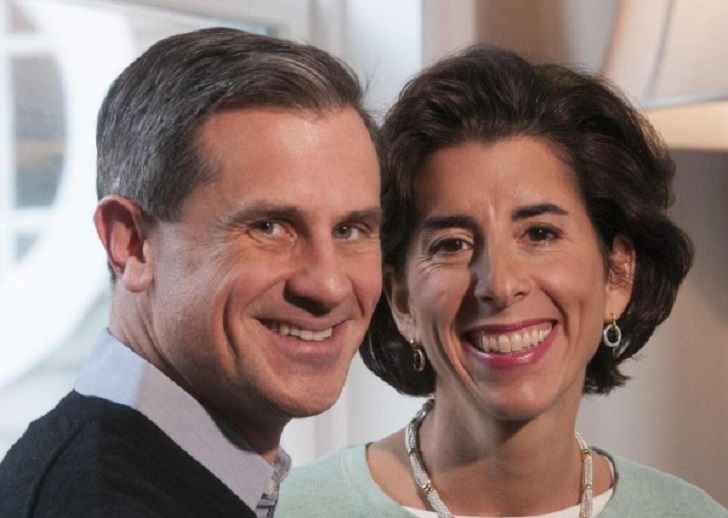 Career
Graduating from the prestigious Yale Law School, Andy Moffit joined Davis, Polk & Wardwell as an attorney. Soon enough, he became a clerk at a federal judge's office in Brooklyn, New York. At some point of his life, Andy was also a member of Teach for America and did some teaching at a public school in Houston, Texas.
Leaving the aforementioned paths behind, Moffit became a private consultant. During 12 years of service in this sector, he helped found McKinsey's Global Education Practice. In the meantime, Andy also worked for clients concerning K-12 education. Subsequently, he promoted to various posts at McKinsey & Company and finally became the director of Industry Learning. Besides involving in Industry Learning, Moffit is currently a member of the Firm Learning. Being on the leadership team of the organization, Andy has been contributing to build up networking between 10,000 consultants worldwide.
Interestingly, Andy is a lecturer of his self-developed course 'Strategic Management for School System Excellence' at two ivy league universities: Brown and Harvard. In the past, Moffit was a board member at San Miguel School. Likewise, he served some years as Chairman of the Providence Water Supply Board.
Donald Trump and Andy Moffit
Although Andy Moffit is a renowned and competent advocate, he likes to remain in the shadows when it comes to politics. However, his wife, Gina Raimondo, is a well-shaped US leader. She is very critical about Trump's executive orders and eve refused to attend his inaugural on January 20, 2017.