Last updated on February 7th, 2017 at 01:55 pm
Kellyanne Elizabeth Fitzpatrick Conway is a professional pollster and the campaign manager of the President-elect Donald Trump. Born on January 20, 1967 to mother Diane Fitzpatrick, Kellyanne was raised in Waterford Township, New Jersey.
However, she was born in Camden. Kellyanne's father was an Irish man who ran a trucking business and her mother used to work at a bank. Her parents went through a divorce when she was just three. Kellyanne was hence raised catholically by her mother, grandmother and her mother's two other married sisters.
Must See: Kellyanne Conway childhood and younger photos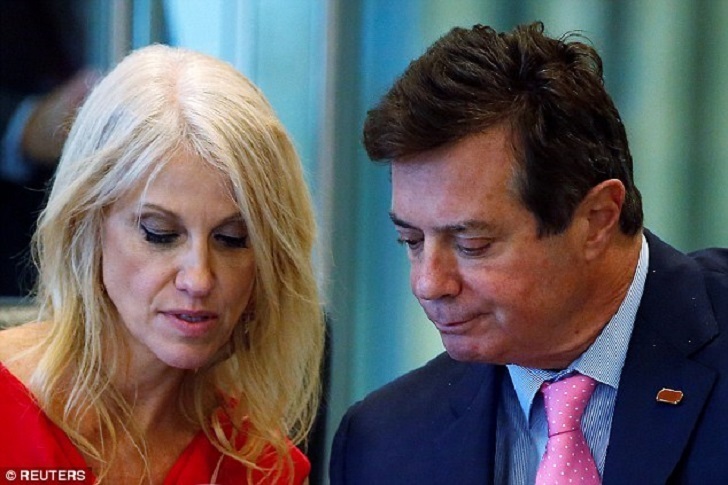 For her early education, Conway went to St. Joseph High School. Then, in 1985, she entered into Trinity College, Washington, D.C. For undergraduate studies, Kellyanne majored in Political Science.
Later, she continued her studies on to Juris Doctorate (J.D.) from George Washington University Law School. Conway also attended Oxford University in the UK and was even elected to Phi Beta Kappa.
Perfect #Yankees game. 6-run come from behind 9th inning, all 4 kids here & waitress asked for my ID #NewYork pic.twitter.com/LrFWQ2d4F5

— Kellyanne Conway (@KellyannePolls) 30 June 2016
Since the very early age, Kellyanne saw numerous successes. In 1982, when Conway was just 16 years old, she was crowned the New Jersey Blueberry Princess pageant. And, at the age of 20, she bagged a victory in the World Champion Blueberry Packing Competition.
Kellyanne honed her blueberry-related skills when she was working in a Hammonton-based blueberry farm. This work experience ingrained in her a strong professionalism.
https://www.youtube.com/watch?v=pHrn0BN7784
Even in her childhood, Kellyanne seemed to be politically and economically active, something you wouldn't expect even from today's girls. Eventually, all her early life's hard work and preparations have paid off. She is now the first successful woman US Presidential Election campaigner. Moreover, Kellyanne is a competent pollster, strategist and freelance journalist.