Katrina Pierson is a Republican Tea Party activist. She worked as a national spokesperson for Donal Trump in the 2016 Presidential Campaign. Katrina is also a CNN contributor.
Early Life and Education
Katrina Pierson was born on July 20, 1976 to interracial parents. Raised in Kansas by her mother, Katrina's family was poverty-stricken and struggled meeting both ends. According to the sources, Katrina was primarily given up for adoption.
At n young age of 20, Katrina was found stealing from a shop. Reportedly, she stole $168, the money she wanted to put in for interview clothes. That's the incident that taught her the essence of life. Completing high school in Kansas, Pierson joined Kilgore College for an associate degree. Later, she joined the University of Texas for an undergraduate degree in biology.
https://www.youtube.com/watch?v=Pcbl5VHlrhE
Personal Life
Katrina Pierson already had a named Christopher when she was 20. He is 20 now. Pierson was married for three months.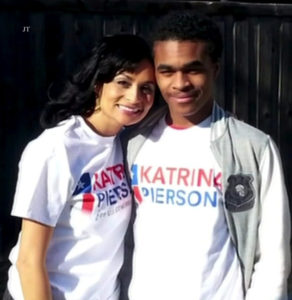 Career
Graduating from the University of Texas, Katrina Pierson joined InVentiv Health in 2008. A year later, she moved on to Baylor Health Care System and stayed there until August 2011. Then, Pierson was recruited as Director of Corporate Affairs for ASG Software Solutions until December 2012. As of 2013, she lived on unemployment benefits amounting to around $11,000.
Katrina has been active in the American politics since voting for Barack Obama in 2008. In 2009, as a Tea Party activist, she started a Tea Party group in Garland, Texas and gradually became known in the media and locality. In 2012, she campaigned for Ted Cruz's Senate race. Subsequently, in the 2014 Texas Congressional Election, she stood against Pete Sessions for the Republican nomination. Although Pierson received huge support from prominent politicians such as Sarah Palin and Ted Cruz, she couldn't gain enough funding in the campaign. Eventually, Pierson lost with a 63%-36% margin.
Donald Trump and Katrina Pierson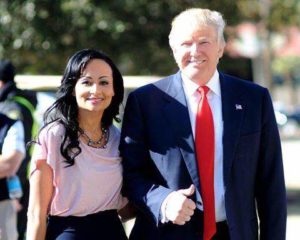 As the Republican primaries for 2016 Presidential nomination began, Katrina Pierson stood by the side of Ted Cruz and often attended Tea Party meetings with him. In one of those campaign trails, she happened to come across Donald Trump. Soon enough, she was hired by the Trump team as their national spokesperson. Katrina is known to be one of the strongest defenders of Donald Trump and his controversial statements.
Although Katrina is a Republican today, she voted for Democratic candidate Barack Obama in the 2008 Presidential Election.