A former Goldman Sachs partner and hedge fund manager, Steve Mnuchin is the US Secretary of the Treasury for Trump administration. With a net worth of over $500 million, Mnuchin has been a supporter and regular donor to both The Grand Old Party and The Democrat Party.
Early Life and Education
On December 21, 1962, Steve Mnuchin was born to father Robert E. Mnuchin and mother Elaine Turner. His father was also associated with Goldman Sachs' management and trading.
For early education, Steve Mnuchin went to Riverdale Country School. Then, he got into Yale University for an undergraduate degree in 1981. Having been heavily involved with Yale Daily News and various other programs, Mnuchin landed an internship at Salomon Brothers.
Personal Life
Steven Mnuchin was born and raised in New York City. Then, he moved to New Haven, Connecticut to complete his undergraduate degree at Yale University.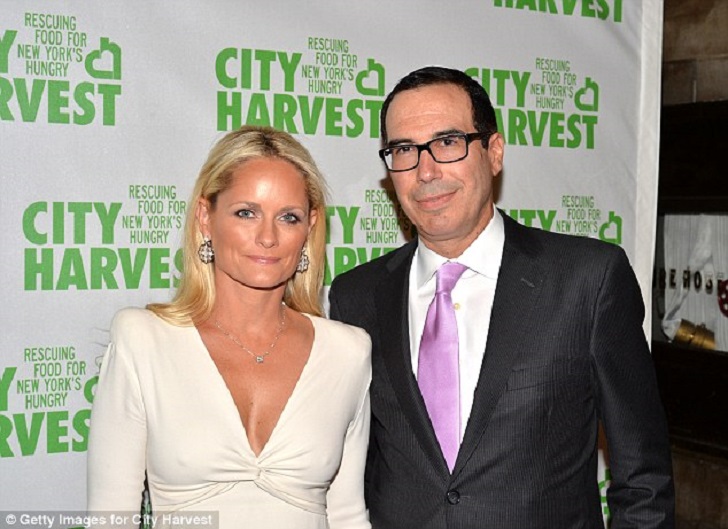 Mnuchin was married to Heather deforest Crosby from 1999 to 2014. The couple had three children. After breaking up with Heather, Mnuchin got engaged with Louise Linton.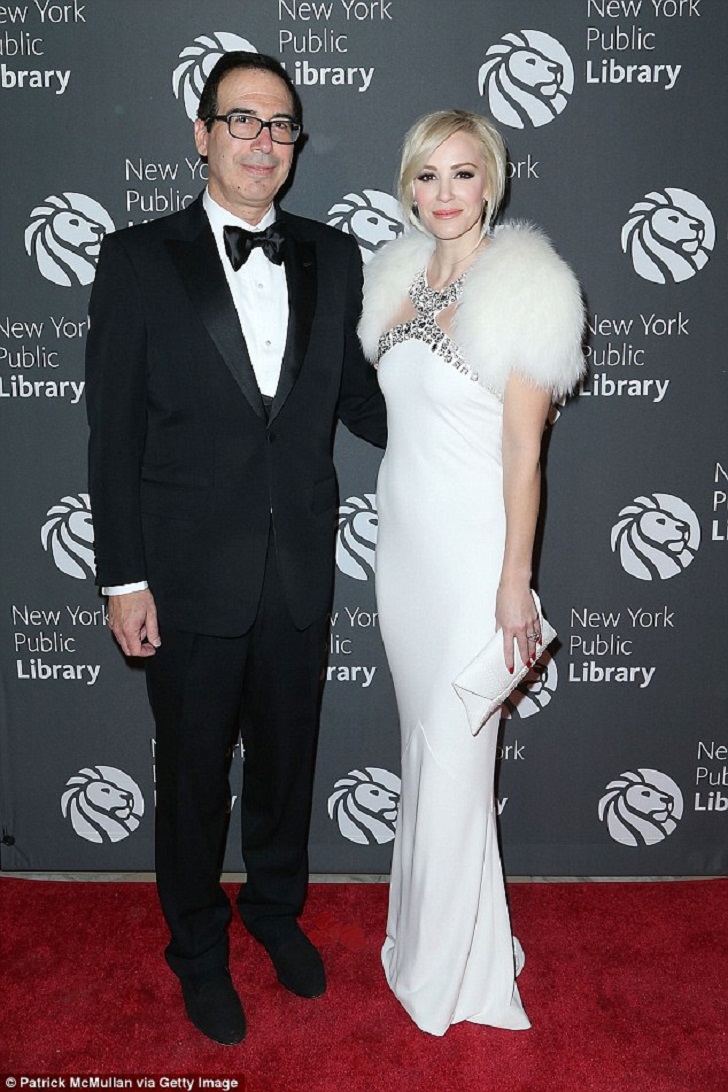 Mnuchin owns a 10.5-million-dollar apartment in New York City and a 26.5-million-dollar mansion in Bel Air, Los Angeles.
Career
Finance
As soon as he graduated from Yale, he started working for Goldman Sachs. Subsequently, he became one of the partners at the firm in 1994. From November 1994 to December 1998, Mnuchin worked as the Head of the Mortgage Securities Department. Then, he started overseeing mortgages and money markets. Likewise, From February 2001 to December 2001, he worked as an executive vice president. Then, he was appointed as the Chief Information officer. Mnuchin served Goldman Sachs for 17 years.
Soon after leaving Goldman Sachs in 2002, Steve Mnuchin ventured into managing hedge funds in ESL investments. However, in 2003, Mnuchin left the company to establish his own. At the same time, he has been accused of using offshore accounts to evade the US taxes.
Mnuchin and his investors also acquired a bank during 2008 credit crunch. The bank was renamed OneWest Bank and is widely criticized for being too aggressive on its customers.
Filmography
To everyone's surprise, Steve has been a very active figure in Hollywood recently. He has worked as an executive producer in numerous successful movies, starting with The Lego Movie in 2014. In 2014 alone, Mnuchin produced movies such as American Sniper, Edge of Tomorrow and Winter's Tale. Likewise, in 2015, he put his money into Get Hard, The Intern, The Man from U.N.C.L.E and Mad Max: Fury Road. In 2016, he produced The Accountant and Suicide Squad. Mnuchin is set to put money into The Lego Ninjago Movie in 2016.
Trump and Mnuchin
Prior to 2016 election, Steve Mnuchin was just a regular donor to The Republican Party. Reportedly, he personally donated more than $120,000 in a period of 20 years. Dating back a few years, Mnuchin also donated for The Democrats. He financially contributed to Al Gore, Clinton, Kerry, Obama, and Romney. In 2016 election, Mnuchin donated over $400,000 to the Republican Party. However, he also donated personally to some Democrat candidates.
Clarified as a supporter of Trump campaign since the very beginning, Mnuchin also attended NY primary victory in April. The very next day, Trump asked Mnuchin if he would like to be the next Secretary of Treasury. It indeed was a life-time opportunity for Mnuchin.
Following the victory, Trump nominated Mnuchin to the US Secretary of Treasury on November 30, 2016. Both the businessmen believe on the same economic agendas and vow to 'build a dynamic, booming economy'.