Quick Info about Steve Doocy
Full Name

Steve Doocy

First Name

Steve

Last Name

Doocy
American personality of network television Steve Doocy is a prolific co-host of Fox News. He hosted the morning show of the network, 'Fox & Friends'. He was previously recognized as a co-host on the NBC cable for 'Wake Up America'. Steve also worked as the WCBS-TV news anchor. He was a renowned reporter on the New Year's Rockin' Eve of Dick Clark on ABC-TV. He was the man who launched the New Year special on Fox News Channel, 'All American New Year' together with co-hosts Gretchen Carlson and Brian Kilmeade.

Early life

Doocy was born in Algona, Iowa, the son of JoAnne (Sharp) and James Edward Doocy, who worked in building and sales. His paternal grandfather was of Irish descent. He grew up in Abilene, Kansas, and attended schools in Russell, Salina, and Industry in Kansas. Doocy went to Wakefield Junior High and to Clay Center High School, Kansas. He obtained his B.S. in Journalism from the University of Kansas in Lawrence. He was the first on-air DJ for KJHK radio, a student radio station in Lawrence at 90.7 FM.

Career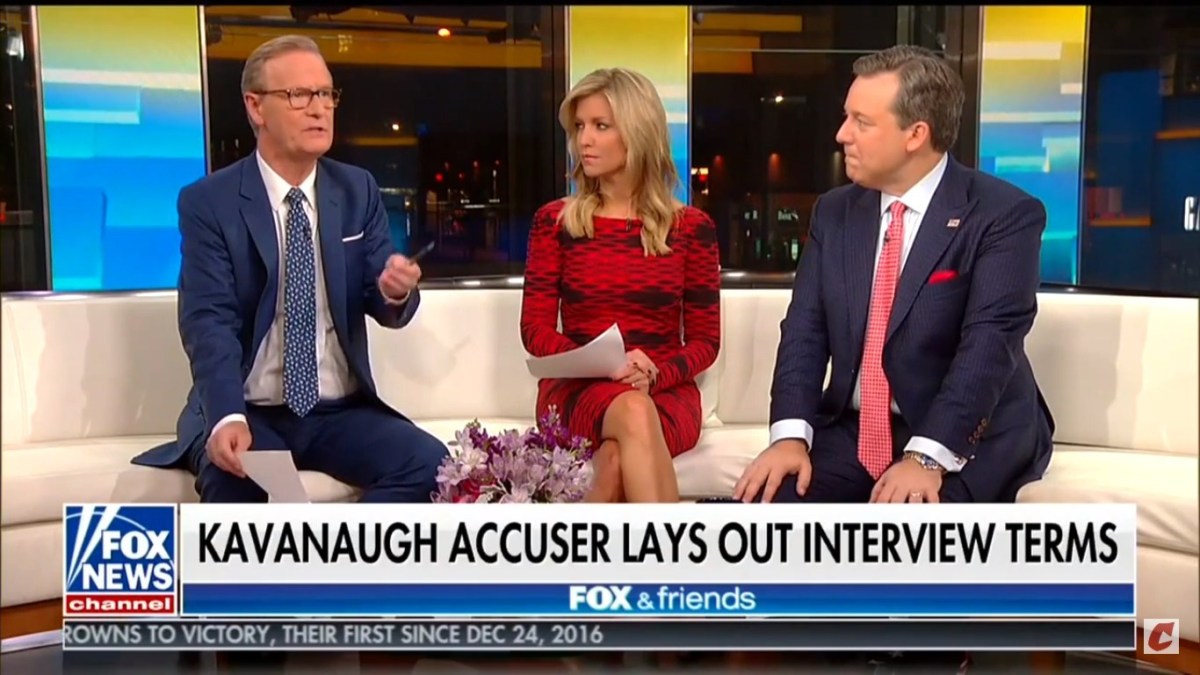 Doocy took it upon himself to pursue his journalism career in his youth. Although his dad worked in sales and building, he was not motivated by his work. After graduating with a degree in Journalism from the University of Kansas, he began working on WCBS TV. He worked for NBC and ABC before joining the Fox News Channel in 1996. He also won his first Emmy award during his tenure in NBC. After joining Fox News, his career took a lift.
You can see Doocy regularly in the Fox News Channel wake-up show.

Doocy has written two bestsellers of the New York Times. The first concerns marriage and family life named, 'The Mr. And Mrs. Happy handbook'. The second is about fatherhood, called 'Dad Side Tales'. Both books have received positive feedback from critics and have helped many fathers raise their children. According to Doocy, no books are written to give information on fatherhood, but there are many books on motherhood. He decided to publish something that would help the men who don't really know what fatherhood is. Both books are published by the HarperCollins division, William Morrow and Company.

Personal life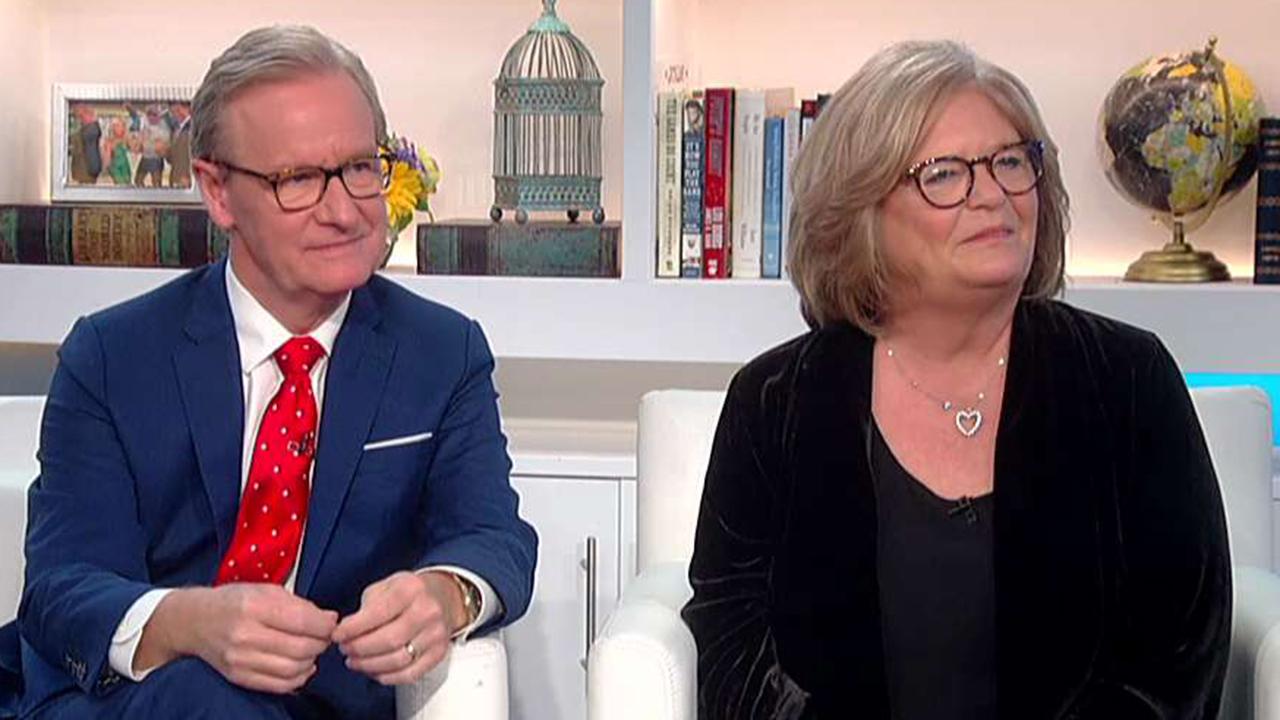 Steve Doocy met TV host Kathy Gerrity in Washington D.C. while working with WRC- TV. Then the couple fell for each other. In 1986, Steve and his ex-model friend Kathy were married. Steve and his wife welcomed their first son, Peter Doocy, after a year's marriage in 1987. The two from Washington D.C. moved to New York when Peter was only two years old. Steve is also blessed with two other daughters, Mary Doocy, and Sally Doocy, but the actual date of birth is not known. His son Peter is attached to Steve Doocy. On 1 May 2016, Steve shared a picture of him with a son at the WHCD

Net Worth

Steve Doocy is 61 years old and has a net value of $2 million. He has received his wealth as a network television personality from his career. He earns $500 Thousand per year from his job as co-host of the morning show of the network, Fox & Friends, on Fox News.

Controversies/Latest news

Carlson complained to her supervisor that one of her co-hosts on Fox & Friends, Steve, had created a hostile working environment by regularly treating her in a sexiest and condescending manner, including by putting his hand on her and pulling her arm down to shoot her on live TV. According to Carlson's complaint, Doocy "was involved in Carlson's serious and pervasive sexual harassment pattern and practice."

President Donald Trump promised Fox & Friends host Steve Doocy that he would not cave on the border wall, presumably after spending this morning shut down hosting his favorite breakfast show. Taking advantage of border security support, Trump quoted a line from Doocy, who said Thursday morning on Fox & Friends that supporter of the president "do not want him to hide" on the wall.