Last updated on June 10th, 2018 at 10:57 am
Sergio Mattarella is the incumbent President of Italy who has been in the office for the last years. Formerly, Mattarella was a Judge of the Constitutional Court (2011 – 2015), Minister of Defense (1999 – 2001), Deputy Prime Minister of Italy (1998 – 1999) and Minister of Education (1989 – 1990).
Early Life and Education
Sergio Mattarella was born on 22 July 1998 to father Bernardo Mattarella and mother who is not yet known in the media. His father was an anti-fascist and a founder of Christian Democratic Party. He grew up with his brother, Piersanti Mattarella, who later became President of Sicily.
Having completed early education, Mattarella joined the Sapienza University of Rome for a degree in law. After graduating in 1964, he commenced teaching at the University of Palermo.
Personal Life
Mattarella was married to his late wife Marisa Chiazzese until 2012.  Marisa died due to cancer. The couple had three children;  two sons Bernardo Giorgio Mattarella, Francesco Mattarella, and daughter Laura Mattarella.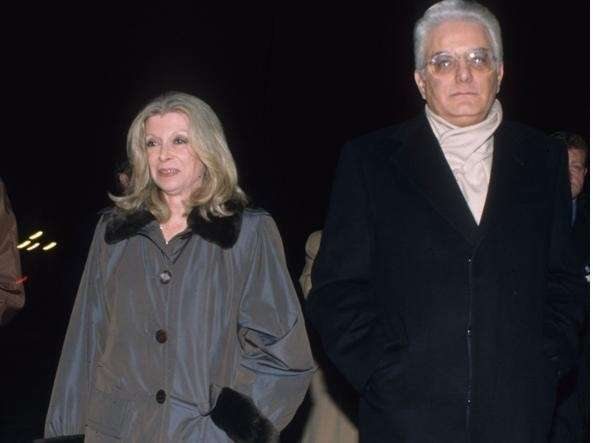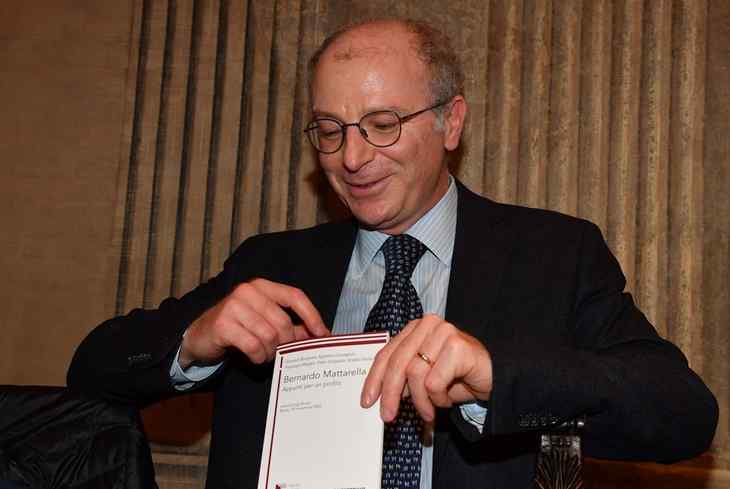 Career
Sergio Mattarella's brother was murdered in 1980 by the Sicilian Mafia. This tragedy led Mattarella into the world of Italian politics. Three years after his brother's death, Mattarella got elected to the Chamber of Deputies. A year after the election, he has shouldered the mission of cleaning Mafia controlled factions in Sicily. However, this wasn't instantly possible as the major governmental positions were held by mafia-affiliated strong political faces. Anyway, Mattarella made a move by helping his brother's ally to become the Mayor of Palermo.
Soon after being elected to the parliament, Mattarella ascended to the post of Minister for Parliamentary Affairs and subsequently became Minister of Education in 1989. A year later, Mattarella resigned as a protest against the newly-formed Mammi Act which would supposedly bring impartiality in the media industry. The same year, Mattarella started serving as the Vice-Secretary of Christian Democracy Party.
In 1992, Mattarella joined Il Popolo as Director and left the party leadership. As a top authority of the newspaper, he was actively involved in generating Mattarellum. The report was a proposal for a new electoral law. In 1994, the Christian Democracy Party was dissolved, so Mattarella and his aides combinedly formed a new party called Italian People's Party. As the party already had some prominent leaders, it was easy for them to hold seats at the Chamber of Deputies. Although Mattarella wasn't in the parliament, he remained influential in the party. He resigned from the post of director of II Popolo in protest of new strategies and appointment in party leadership.
In 1996 general election, Mattarella was an active supporter of Romano Prodi, an economist who won the elections to become Italian President. However, his government toppled and a new government was formed in which Sergio Mattarella was appointed as Deputy Prime Minister and Minister of Defense. While at the office, he supported Italian Armed Forces reformation and NATO on Yugoslavian intervention. After the incumbent PM Massimo D'Alema left the office, Mattarella joined another government as Minister of Defense until 2001.
Following ascendance to these significant posts, Mattarella was elected to the parliament consecutively in 2001 and 2006 general elections. In 2007, he helped found the Democratic Party. Subsequently, he was elected as judge of the Constitutional court in 2011 and served in the office until 2 February 2015. Sergio Mattarella was elected as President with majority votes (665 out of 1009) on 31 January 2015. Three days later, he was sworn into the Italian President's Office.
As President, Mattarella doesn't seem to have been too good for the economy. The Italian economy is currently growing at a nominal rate of 1% and the unemployment is at 12%. Likewise, the Government Debt to GDP ratio has increased to 133%. Despite these undesirable statistics, Mattarella was crucial during 2016 political crisis. Following the resignation of PM Matteo Renzi, Mattarella had to use his authority to appoint new PM Paolo Gentiloni.
Trump and Mattarella
A year after his appointment to President's office, Mattarella went for an official visit to the US. That says a lot about Mattarella and Obama's relation, but we can't yet conclude how Trump and Mattarella will get along in the coming years. So far, the two have encountered each other's views only on NATO. While Trump isn't happy with NATO's performance, Mattarella believes that such an organization is fundamental for global peace.