Ryan Zinke is a member of the current US House of Representatives from Montana. Prior to assuming the post, he was a member of the Montana Senate. As reported, Trump has nominated to become the next US Secretary of the Interior.
Early Life and Education
The 65-year-old Montana politician was born on November 1, 1961 in Bozeman, Montana. He was raised by mother Jean Montana and father Ray Dale in Whitefish. Zinke was sent to Whitefish High School for early education.
For further studies, Zinke landed a sports scholarship in the University of Oregon. There, he majored in geology and later got an MBA from National University. An academic, Ryan also went to the niversity of San Diego for a masters' degree in global leadership.
Personal Life
Zinke is a married man with three children. His wife's name is Lolita Charlotte.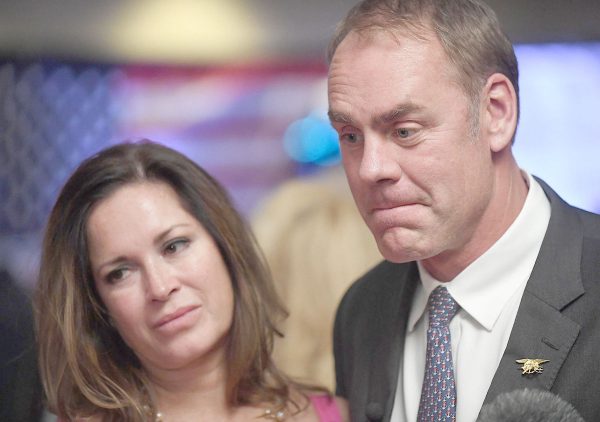 Career
When it comes to Ryan Zinke's career, it can be divided into several parts: Military, Business and Political. After completing education, Zinke joined the US Navy Seal. He remained in service for more than two decades.
Controversially, Zinke was found fraudulent about travel expenses billing. So, he had to pay $211 to the US Government and subsequently was blocked from being promoted to a higher rank. However, Zinke acknowledges that the immoral act didn't affect his career too adversely.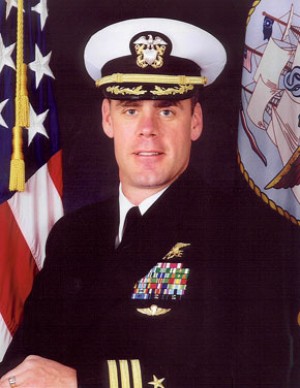 Always onward in the service, Ryan's chest holds numerous, including two Bronze Stars, four Meritorious Service Medals, two Joint Service Commendation Medals and an Army Commendation Medal. Major General Michael S. Repass defined Zinke as 'a competent guy'.
Watch Now: Join me live on @CNN with Carol to discuss national security and tonight's POTUS town hall. #mtpol pic.twitter.com/XhQzHVFOWb

— Ryan Zinke (@RepRyanZinke) September 28, 2016
Besides living a military life, Ryan tried to venture into business as well. He started the company Continental Divide International and was on the board of Save the World Air.
Zinke has quickly progressed in the US politics. Over the years, he has managed to serve as a Montana senator and a member of the US House of Representatives. When Zinke ran for lieutenant governor in 2012, his team lost with just 8.8% votes in favour. Anyway, Zinke took the heat of the loss to support Mitt Romney's presidential campaign. Founding Special Operations for America, Zinke raised over a hundred thousand dollars for Mitt Romney's PAC.
In 2014, Zinke won a tough House of Representatives election against Democrat John Lewis and Libertarian Mike Fellows with 56% of the total votes in favour. This win lifted him as a prominent leader. In 2016, Zinke was found calling Hillary Clinton 'anti-Christ' and 'the real enemy'.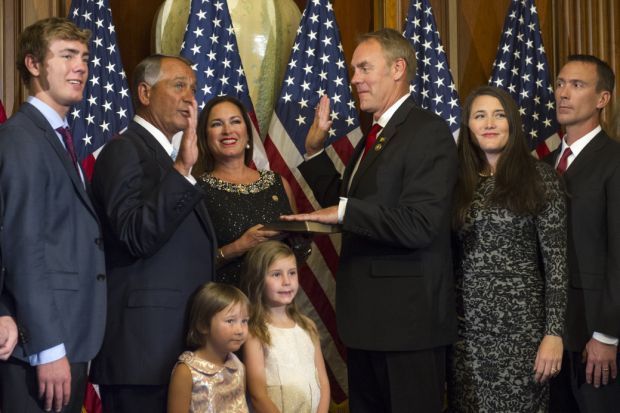 Trump and Zinke
US President Donald Trump and Representative Ryan Zinke resemble in their stands on various issues. Like Trump, Zinke favours getting rid of Obamacare and supports tax cuts. Likewise, Zinke supports deployment of military forces to fight IS. Moreover, Zinke also seems ignorant to the environmental issues advocated by the environmentalists and organisations.
On December 13, 2016, Zinke was nominated as the next US Secretary of the Interior.