Quick Info about Elisabeth Dee DeVos
Full Name

Elisabeth Dee DeVos

First Name

Elisabeth

Middle Name

Dee

Last Name

DeVos

Born Name

Elisabeth Dee DeVos

Birth date

08/01/1958

Birth Place

Holland, Michigan, USA

Height

5.7""

Zodiac Sign

Capricorn

Nationality

USA

Ethnicity

American

Profession

American politician, philanthropist, and former government official

Wife

Dick DeVos

Net Worth

$2 Billion

Age

64

Dating

NA

Parents

Edgar Prince and Elsa Prince

Facebook

https://www.facebook.com/betsy.p.devos

Twitter

https://twitter.com/BetsyDeVosED
Last updated on May 22nd, 2022 at 06:42 am
Betsy DeVos is one of the most prominent and controversial figures in Trump's administration cabinet. Prior to being nominated as the US Secretary of Education, DeVos was recognized as a businesswoman and an education activist.
Early Life and Education
Born on January 8, 1958, Betsy DeVos was raised in Holland by a billionaire father Edgar Prince and mother Elsa Prince. DeVos business mindedness is rooted in her father's company, Prince Corporation. Anchored by Prince Corporation, the DeVos family has always been recognized as one of the most moneyed in Michigan and the whole world.
For early education, DeVos went to Holland Christian High School. Then, she joined Calvin College, Grand Rapids, Michigan for undergraduate degrees in business administration and politics.
Personal Life
Betsy DeVos is married to Dick DeVos since 1980. The couple has four children: Andrea, Elisabeth, Richard and Ryan DeVos.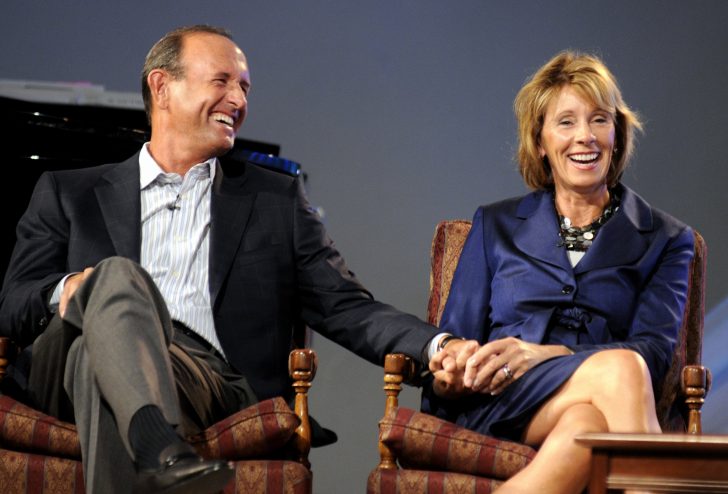 Dick is professionally a businessman affiliated to Amway. He has a net worth of around $5.2 billion, as of 2017. But as of 2022 she holds an estimated net worth of $2 billion.
Honored to witness the historic Inauguration and swearing-in ceremony for the 45th President of the United States! pic.twitter.com/jjWEgMTSov

— Betsy DeVos (@BetsyDeVos) January 20, 2017
Career
Whenever Betsy DeVos is a topic on the table, her business and political achievements never miss out. After nine years of marriage with business tycoon Dick DeVos, the couple founded an investment company focused on clean energy and technology. The DeVos couple also ventured into the production of a play called Scandalous: The Life and Trials of Aimee Semple McPherson.
Besides being acclaimed as an influential businessperson, Betsy is also a commanding politician and activist. From 1982 to until now, DeVos is incessantly attached to the US Republican Party. She quickly rose to prominence after serving Michigan state as Republican National Committeewoman and chairwoman for GOP.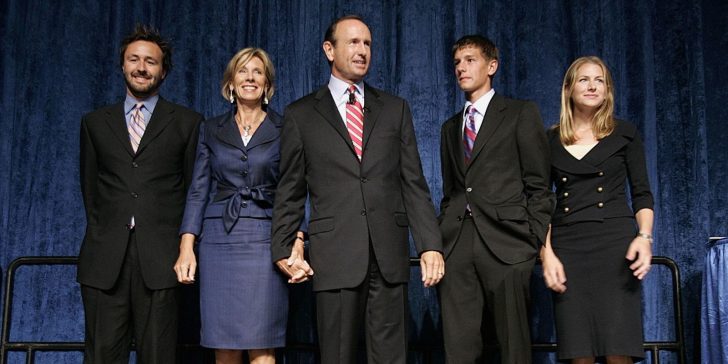 Starting in 2004, Betsy DeVos is heavily involved in political fundraising. On her first attempt, DeVos managed to raise around $150,000 for George W Bush. Likewise, the DeVos family in itself is also an active donor to the Republican Party, contributing more than $17 million since 1989.
Educational Activism
One of DeVos' most highlighted and controversial works is her unprecedented stands on education. Betsy once claimed that education is "a closed system, a closed industry, a closed market. It's a monopoly, a dead end." She also believes that all education institutions should be privatized in order to provide a range of choices for parents. DeVos also wants the education institutions to be turned into profitable organizations.
Known as a 'fierce opponent of school vouchers', DeVos is in alliance with several organizations carrying similar agendas. She is one of the founders of All Children Matter, chair of the American Federation for Children and a member of Foundation for Excellence in Education. In the past, she has worked for organizations such as Choice for Children and Grate Lakes Education Project.
Trump and DeVos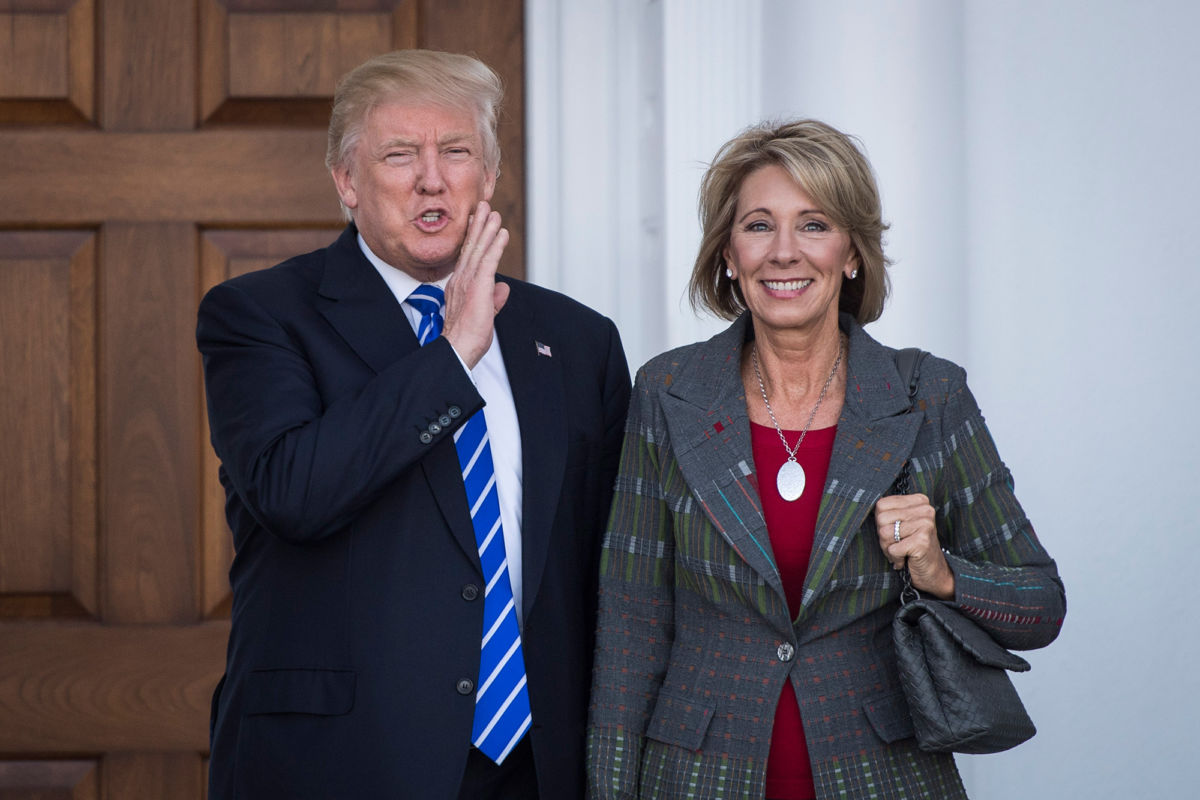 To fulfill vows of debt-free graduation and better education system, Donald Trump nominated radical Betsy DeVos to lead the education department of the United States. While some politicians like Jeb Bush see Trump's pick as outstanding, most teachers and parents have widely criticized her.
Even after long debates held on January 17, 2017, the US Senate hasn't been able to reach a decision whether to approve DeVos as the new US Secretary of Education. Currently, she is just supported by 18 Republican Governors and 9 Michigan Congressmen. In simple words, it's going to be hard for Trump to get DeVos through the Senate.