Previously serving as the chairman of the Republican National Committee, Reince Priebus is the newly appointed White House Chief of Staff. He will be serving Trump's administration for the next four years.
Early Life and Education
Just 44 years old now, Reince Priebus was born on March 18, 1972 in Dover, New Jersey. He was raised by his father, who is an electrician, and a mother, who is a real estate agent. His parents represent German and Greek descent.
Priebus went to Temper High School and was active in political campaigns and leadership activities. After Temper, he got into the University of Wisconsin-Whitewater to do an undergraduate degree in English and politics. At the University of Wisconsin-Whitewater as well, Priebus was keen in fraternity activities.
After earning double degrees from Whitewater, Priebus shifted his field of study to law by joining University of Miami School of Law. He graduated from Miami in 1998 with a Juris Doctor degree.
Personal Life
Reince Priebus married high school sweetheart Sally Priebus in 1999.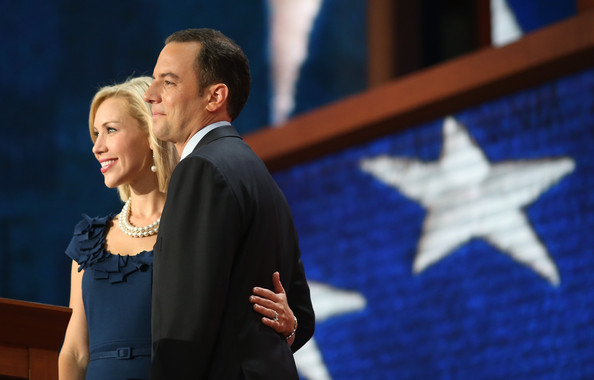 Reince was just about 27 at that time. Now, the couple has two children: Jack and Grace Priebus. Jack is 11 and Grace is just 6.
Career
All of Reince Priebus' life has been about politics, leading the people and serving the country. His first venture into the American mainstream politics started in 2004 when he lost Wisconsin State Sentate election to the incumbent Democrat. Three years later, however, Priebus became the youngest person ever to hold the position of chairman of the Republican Party, W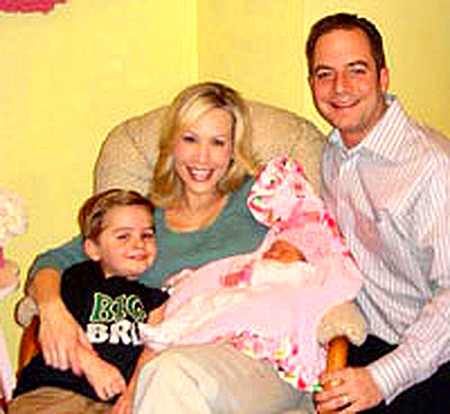 isconsin. In a four-year-long tenure, Priebus turned Democrat-dominated Wisconsin to Republican dominated.
After being appointed as general counsel of RNC, Priebus ran for its chairmanship in 2011. Following seven tight rounds of competition among candidates, Reince Priebus was elected with 97 voters in favour in the ultimate round.
Priebus' first term was very productive to RNC as he was able to advocate for Mitt Romney, the 2012 Republican presidential candidate. Even after Republican's defeat, Priebus called for a united party and revealed operation reviews. Priebus was fruitful for RNC's finances as well. He collected $88 million plus funds and minimized party debts by $12 million within a year. He also forwarded a new strategy to reach out the voters who regularly vote for opposing Democrat party. As an acclamation to his works, Priebus got elected for the second term.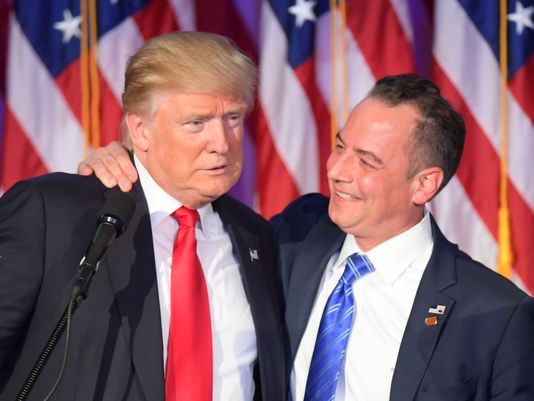 Priebus kicked off his second term as chairman of RNC with a motto of 'transforming the party – to be a force from coast to coast'. He presented strategic and concise plans to take forward Growth and Opportunity Project. The strategies included outreach efforts to empower minority groups. Alongside this, Republican party also progressed in use of digital technology with the formulation of an initiative called Para Bellum Labs. As the end of the second tenure neared, Priebus launched another strategy 'Principles for American Renewal'. This led him to be elected for the third term as well.
The third tenure was very highlighting and controversial mainly because of the upcoming Presidential election. Despite a large number of divisive comments and criticisms made by Donald Trump, Priebus encouraged the Republican party to stay united. While he primarily opposed Donald Trump's presidential run, he had to cool down his stands on Trump and shift his support after Trump became a presumptive nominee.
Donald Trump and Reince Priebus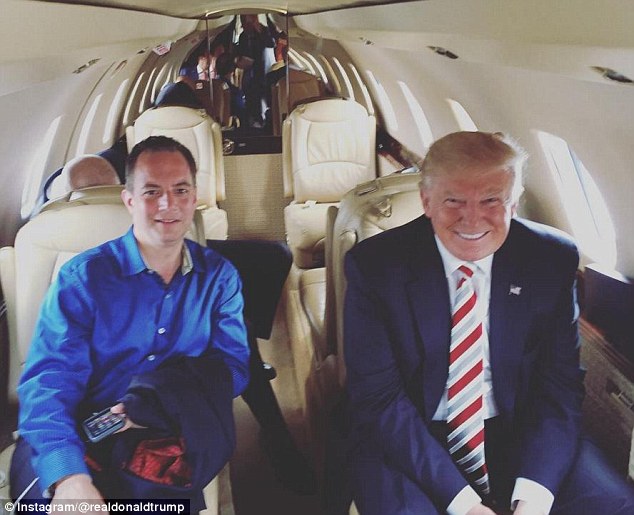 Starting in December 2015, Priebus commenced criticizing Republican candidate Trump for his stands on Muslim immigration. Likewise, he even publicly condemned Trump from representing true Republican ideologies. Throughout the end of Republican primaries, Priebus left no stone unturned in denouncing Trump. However, as Trump got the nomination, Priebus indeed had to gradually comply with him.
Trump declared Reince Priebus as the best candidate for White House Chief of Staff shortly after being elected as the US President.