Martha Stewart is a New Jersey-born businesswoman who is currently worth around $300 million. Besides, she is a television personality who has been involved in advertising, merchandising and broadcasting for a very long time.
Early Life and Education
Martha Stewart was born on August 3, 1941. Raised in the Jersey City of New Jersey with five other siblings, she went to Nutley High School. Graduating from college, Stewart joined Barnard College and graduated with a degree in architectural history. When she entered Barnard, Martha was pursuing Chemistry.
Personal Life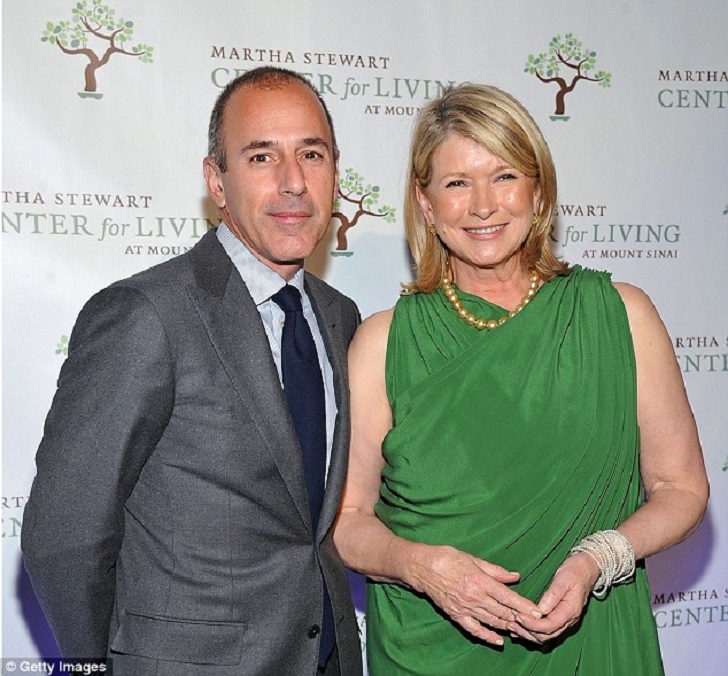 Martha Stewart had to work as a fashion model to pay for her tuition fees. During that time, she met her future husband and Yale Law School graduate Andrew Stewart. The couple tied the marital knot in 1961. They had a daughter named Alexis in 1965 and subsequently got divorced in 1990.
After divorcing Andrew, Martha started dating Anthony Hopkins. Soon, the relationship ended and Stewart moved on to Charles Simonyi who is a Hungarian-born billionaire with a net worth of $1.4 billion.
Martha Stewart loves animals.
Career
Graduating from Barnard and quitting modeling for Chanel, Martha Stewart decided to enter the finance industry as a stock broker. As the career began to gain pace, Martha Stewart and her husband moved to Westport and restored a house built in 1805. The same project paved Martha's way to starting a catering and decorating business in collaboration with her friend Norma Collier. The business grew bigger and Norma Collier found it increasingly hard to work with her friend and business partner Stewart. Hence, Marth bought Norman's part of business and became the sole owner.
The turn in Martha's catering business came when she prepared food for one of Harry N. Abrams, Inc's book releases. Impressed by Stewart's unparalleled catering service, Alan Mirken contacted her to write a cooking recipe book. As the book titled Entertaining got published in 1983, it gained widespread fame. Soon, she started publishing other books:
Martha Stewart's Quick Cook (1983)
Martha Stewart's Hors D'oeuvres (1984)
Martha Stewart's Pies & Tarts (1985)
Weddings (1987)
The Wedding Planner (1988)
Martha Stewart's Quick Cook Menus (1988)
Martha Stewart's Christmas (1989)
Following numerous successes, Marth Stewart started a magazine called Martha Stewart Living in collaboration with Time Publishing Ventures. Soon, the magazine sale gained a significant pace, peaking the numbers in 2002 with over 2 million copies sold. Consequently, Martha also started as an expert contributor for NBC and CBS.
In 1997, Martha purchased all of her brands and established a company called Martha Stewart Living Omnimedia. In 1999, she took the company public with an initial public offering (IPO) of $18 per share. The stock values went up to $38 which listed Martha Stewart on the Forbes' billionaire's list. However, the stock prices started falling, slowly bringing her net worth to under a billion.
In 2001, Martha sold 3928 shares of ImClone Systems for more than $45.5k. As the share prices fell significantly the next day, the sale triggered the attention of US Securities and Exchange Commission for an investigation. As a penalty, Martha had to pay around $200,000 and was banned from serving in the major positions for five years. She also served in the prison from October 8, 2004 to March 4, 2005.
Following the completion of her incarceration, Marth Stewart returned to television as the host of the talk show titled Martha. First aired on September 12, 2005, 'Martha' was a talk show where celebrities and newsmakers were invited for a chat. The chat also included Martha's valuable tips of cooking and decorating. The show stopped airing on May 11, 2012.
In 2016, Martha was featured in Hollywood movie Bad Moms. On December 7, 2016, Martha and Snoop Dogg started a VH1 show called Martha & Snoop's Potluck Dinner Party.
Martha Stewart Controversy
In 2005, Martha Stewart featured Donald Trump and Melania Knauss in her show 'Martha'. In the talk show, billionaire businessman Donald Trump and Melania showed their skills of making a meatloaf – of course, Martha guided them both. Trump said, "This is fun! I've never done anything like this before, I like it!"
Despite an apparent friendship between Martha and Trump, she didn't vote for Donald Trump. Prior to the election, she was open about why she would choose Hillary over Donald. She said, "This is the most important election of the last hundred years. We have to be very certain that we elect a person who has experience, knowledge, a base of education in the world of world politics as well as domestic politics and so, obviously, I'm voting for Hillary Clinton. And we just can't have a country run by someone who is totally unprepared for what comes."