Nicole Curtis; an American national and Detroit native is a single mom who has been hosting the Rehab Addict show in HGTV and DIY Network. Formerly, Nicole worked on the side of interior designing and preserving old homes.
Early Life and Education
Nicole Curtis was born on 20 August 1976 to father Rod and mother Joanie Curtis. She is also often seen quoting that she acquired the skills of turning trash into treasures from her parents.
Raised in Lake Orion of Michigan with a brother, Curtis went to Lake Orion High School. Graduating from high school, she joined a law school and transferred her major to education.
Before entirely beginning her career Curtis worked as a waitress for a brief period of time in Hooters where she gained a lot of experience and met a lot of celebrities.
Personal Life
Nicole Curtis is not yet married but has two children. While at college, she got pregnant and had a son named Ethan whose biological father is Steve Lane. As of 2015, Curtis had another son, Harper, whose father is supposedly Shane Maguire.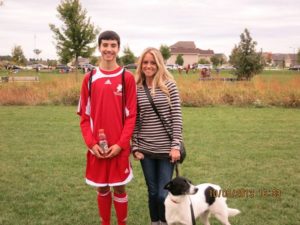 Nicole Curtis had to struggle a lot through her life as a single mother. She says, "Ten years ago, I was a struggling single mom working for people to take my design/construction work seriously… [Now] I am executive producer of Rehab Addict, and this show is about my life as a mom, a designer, realtor, investor."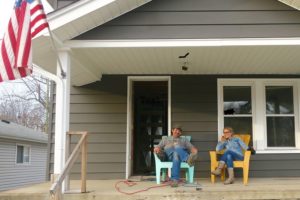 Career
Graduating from the college, Nicole Curtis was a struggling 23-year-old single mother. Initially, Curtis started a cleaning business to earn a living. Soon enough, she changed her cleaning business to old home renovation business after acquiring a real estate license. Reportedly, Curtis has rebuilt three old homes and maintained several antique properties.
The late 2000s changed Nicole's life. The Magnetic Productions wanted to do a reality show based on real estate side. Fortunate for Curtis, the production team came across and decided to offer her a chance. Impressed by Curtis' idea of rehabilitating old homes without making them look modern, the camera crew was instructed to follow her on the job. The trial show turned into one of today's most watched reality television shows in the US, Rehab Addict.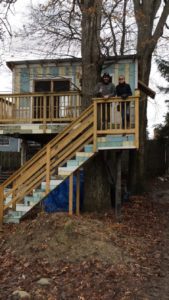 The first episode of 'Rehab Addict' was aired on October 14, 2010. Since 2014, the show is being broadcasted daily by HGTV. Now, Curtis is the host and the executive producer of the show. Since the start of the show, Curtis has renovated old homes in various parts of America such as Ohio, Minnesota, Michigan, etc. Interestingly, she is largely interested in renovating homes existing prior to the second world war. Moreover, she believes in 'updating old homes to their previous eminence'.
Besides, Nicole Curtis is a designer who has her own line of household accessories such as bed sheets, curtains, etc. She is also a writer of the New York Times Best Seller Better Than New: Lessons I've Learned from Saving Old Homes (And How They Saved Me).
Nicole Curtis's second baby custody case with Shane Maguire
https://www.youtube.com/watch?v=FFl13M7zmb8&t=24s
Nicole Curtis has been fighting a custody case over her second child with the baby's father Shane Maguire. Curtis was extremely private during her second pregnancy and shot for her show Rehab Addict only from the shoulders up and tried all her tactics to keep her belly covered just to keep her personal space away from social media attention.

The star has been fighting for her son in the custody case battle and things have gotten ugly with her mother getting involved in it. In fact Curtis has even berated her mom on court.
https://www.youtube.com/watch?v=CLm94nn2OaM