Quick Info about Francis Xavier Suarez
Full Name

Francis Xavier Suarez

First Name

Francis

Middle Name

Xavier

Last Name

Suarez

Born Name

Francis Xavier Suarez

Birth date

06/10/1977

Birth Place

Miami, Florida, USA

Zodiac Sign

Capricorn

Nationality

American

Ethnicity

White

Profession

Politician, Attorney

Wife

Gloria Fonts Suarez

Net Worth

$1 to $5 million

Age

42

Dating

NA

Engaged

Yes

Sibling

Olga Marie Vieira, Anna Teresita, and Carolina Suarez

Parents

Xavier Suarez and Rita Suarez

Facebook

https://www.facebook.com/FrancisXSuarez

Twitter

https://twitter.com/FrancisSuarez

Children

Andrew Xavier and Gloriana Pilar
Francis Suarez is popularly known as an American attorney and politician. Currently, he has been servicing as the 43rd Mayor of Miami since November 15, 2017. He is considered as the first-ever Miami-born Mayor. Previously, Francis served as one of the members of the Miami City Commission from the 4th District.
Early Life and Education: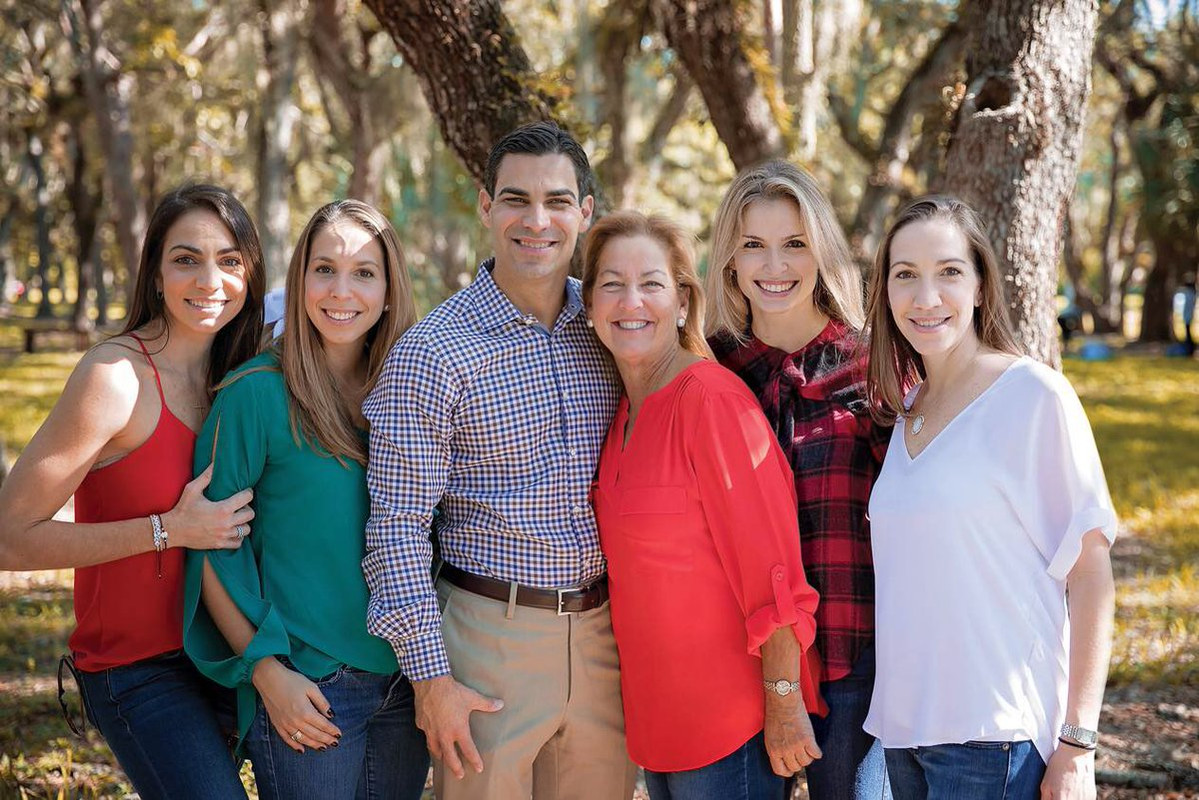 Francis Suarez was born as Francis Xavier Suarez, on October 6, 1977, in Miami, Florida, USA. He is the son of the former Miami Mayor, Xavier Suarez, and his wife, Rita Suarez. He is actually the eldest son of his parents and has a total of three siblings- Olga Marie Vieira, Anna Teresita, and Carolina Suarez. Francis completed his bachelors' degree in Finance from Florida International University. Later, he completed his JD degree from the University of Florida.
Career: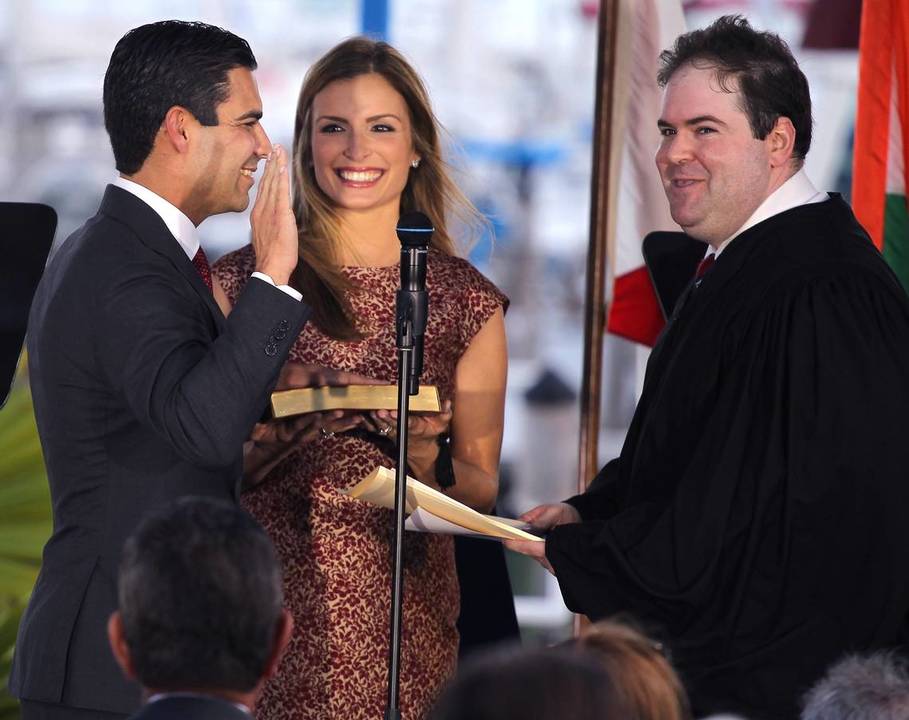 After successful law graduation, Francis Suarez started his professional career at Edge Title Company, Inc. from July 2006. He served for exactly 3 years and 5 months working as their CEO. After leaving the company, Francis entered into politics. And became one of the members of the Miami City Commission from the 4th district. After working for more than 8 years, he ran for the city's Mayor and eventually won the election. He assumed the Mayoral office on November 25, 2017. Also considered as the 43rd Mayor of Miami. Now, he has been serving for this position for nearly three years.
Steps for COVID-19
In early April 2020, he wrote a letter to President Donald Trump asking him to enforce his recommendation of suspending all the incoming flights to Miami International Airport (MIA). Even though the city had not witnessed any positive cases of coronavirus during that time, Francis looked a little worried and made enough preparations to tackle the dangerous coronavirus. He even canceled two important events in the city – Ultra Music Festival and Calle Ocho Festival stating that the tourists attending these big festivals might spread the COVID-19 amongst the people in Miami. On March 13, Suarez was tested COVID-19 positive. He was the second person in Miami to taste coronavirus positive.
Wife and Children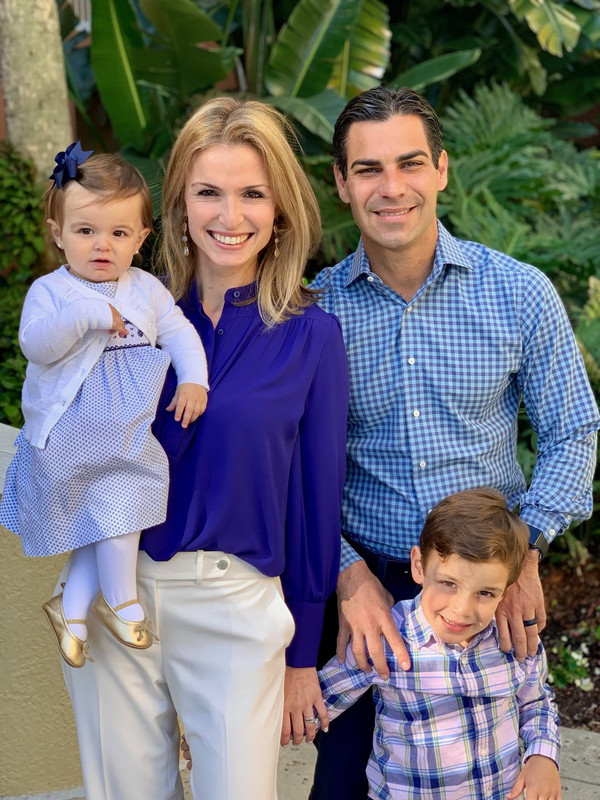 The mayor of Miami is married to Gloria Fonts Suarez. The couple even shares a total of two children – a son named Andrew Xavier and a daughter Gloriana Pilar. Currently, Francis has been residing in Miami-Dade County along with his wife and two children.
Net Worth:
The estimated net worth of Francis ranges from $1 million to $5 million since he took over the Mayoral position. As a mayor, his annual salary is $187,500. He earns most of his income from his current political position only.
Facts:
Currently, Francis has been providing his services in the Republican Political Party.
He is also a great supporter of the current president, Donald Trump.
Francis is a member of the US Conference of Mayors Trustee since July 1, 2019.
He has been always dedicated to the small business community in Miami which also earned him a Small Business Advocate Award on September 16, 2019.
On October 6, 2017, Francis was awarded the Elected Official of the Year award by the Latin Builders Association.