Maggie Haberman is an American journalist and political reporter. Haberman is a famed TV personality, working as a political analyst for CNN alongside her position as a White House Correspondent.
The Early Years of Maggie Haberman
Maggie Haberman was born on October 30, 1973, in New York City. Haberman's father, Clyde Haberman, was a journalist for The New York Times while her mother, Nancy Spies Haberman, worked as a communications executive at Rubenstein.
Maggie Haberman was a singer in her school and appeared in her school's production of Annie as the titular character during her third grade. Haberman then attended Ethical Culture Fieldston School, an independent preparatory school and graduated high school in 1991. For her undergraduate studies, Maggie Haberman attended Sarah Lawrence College in Bronxville.
The Career of Maggie Haberman
After graduating from Sarah Lawrence College, Maggie Haberman was hired by the New York Post as a journalist. Haberman was assigned to cover City Hall by The Post, an experience she credits to have "hooked" her on political reporting. At the turn of the century, Haberman left the Post to join its rival the New York Daily News where she continued her earlier job of covering the City Hall. Maggie Haberman remained a part of the New York Daily News for three and a half years.
In 2008, Maggie Haberman was reached out by her old employer, the New York Post, to cover the 2008 presidential campaign and other political races. This was followed by Haberman's appointment as a senior reporter at Politico in 2010. Beginning from 2014, Haberman started appearing as a political analyst on CNN.
Maggie Haberman was hired by The New York Times, her father's employer, to cover the then-upcoming 2016 Presidential election campaign. Haberman along with Glenn Thrush began actively reporting on the updates of the presidential candidates. Their partnership was highly lauded by the critics.
Trump has a strong economy to point to as the GOP heads into midterms, a campaign promise he's kept. But he has done almost everything possible to keep the focus off it. Then he and aides fault reporters for covering the other things. https://t.co/xTq5m6ErBs pic.twitter.com/e1Pf5JmyDM

— Maggie Haberman (@maggieNYT) September 15, 2018
Haberman has been known for her extensive reports on the personal and professional life of Donald J. Trump, the 45th President of the United States. Haberman has written some of the most scathing articles on Donald Trump. Shortly before the elections, Wikileaks released a document that revealed the Clinton campaign's use of Haberman to place sympathetic stories in Politico.  Shortly after his election, Donald J. Trump personally invited Maggie Haberman to discuss his plans and to assure her that he would take his role as the President of the United States very seriously.

In the Personal Life of Maggie Haberman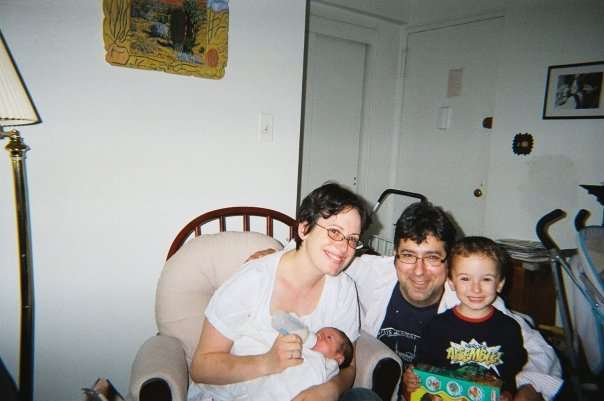 Maggie Haberman is married to Dareh Ardashes Gregoria. Gregoria is a reporter for the New York Daily News and is the son of Vartan Gregorian, president of Carnegie Mellon University. The couple married in November 2003 in a private ceremony on the Tribeca Rooftop in Manhattan. Their marriage has resulted in three children, with whom the couple lives in Brooklyn.

Net Worth
Maggie Haberman's net worth has not been revealed to the public. However, as a journalist for The New York Times, her salary is estimated to be over $100,000.

Interesting Facts
Donald Trump was a client of Maggie's mother.

Maggie's reporting style is featured on The Fourth Estate, a documentary series.

Maggie has been recorded multiple times to take calls from her children during reporting.