John Thune is the incumbent US Senator from South Dakota who has been in the office since January 3, 2005 as the successor of Tom Daschle. Previously, Thune was a member of the US House of Representatives from South Dakota's at-large district from 1997 to 2003.
Early Life and Education
John Thune was born on January 7, 1961 to father Harold and mother Yvonne in Pierre, South Dakota. As a child, John went to Jones County High School where he played varsity basketball and football. After high school, he joined Biola University for an undergraduate degree in business. Completing bachelor's education, Thune entered the University of South Dakota for an MBA.
Personal Life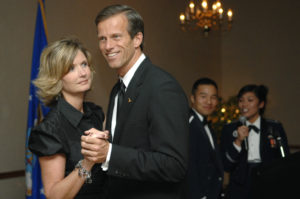 John Thune is married to Kimberley Weems since 1984. The couple has two daughters named Brittany and Larissa. John likes listening to music and follows bands such as Journey, Boston, and Doobie Brothers.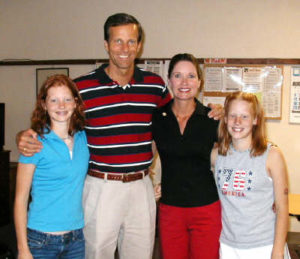 Career
Soon after finishing up his educational career, John kicked off into the world of politics. In 1985, he became a legislative aide and served Senator James Abdnor for two years until 1987. In 1989, Thune was elected to the position of executive director of the state Republican party. Having been in the position for two years, John became Railroad Director of South Dakota. In 1993, he was appointed as executive director of the South Dakota Municipal Council.
In 1996, John decided to run for South Dakota's at-large Congressional Election. He defeated Rick Weiland with 58% votes and became a member of the US House of Representatives by succeeding Tim Johnson. In 1998, John again won the election against Jeff Moser with odds of 3:1. Likewise, Thune saw another landslide victory in the 2000 Congressional Election when he won 73% votes against Curt Hohn.
Completing the third term in the US House of Representatives, John decided to run for US Senate in 2002. Gaining the Republican nomination, he faced Democratic Tim Johnson in the Senatorial Election. Sadly, Thune lost by just around 500 votes. Hence, he ran again for the Senate in 2004 and defeated Tom Daschle with 51% votes. In 2010, Thune ran unopposed and in 2016, he won the Senatorial Election with 71.8% votes. The Democratic opponent Jay Williams received 28.2% votes i.e. 104, 140 in numbers.
While in the Senate, John Thune has been useful on the following committees:
Committee on Agriculture, Nutrition, and Forestry
Committee on Finance
Committee on Commerce, Science, and Transportation (Chairman)
Committee on Budget
John has been serving as Chair of the Senate Republican Conference since January 26, 2012 and Chair of the Senate Commerce Committee since January 3, 2015. In 2012, he was assumed to be the running mate for Mitt Romney but Paul Ryan was picked for the position. John was speculated to run in the 2016 Presidential Election but didn't opt for it.
Donald Trump and John Thune
John Thune is one of the Republican critics of Donald Trump. After Trump's lewd comments on women were aired, Thune condemned Donald Trump and urged him to leave the nomination. However, as of January 20, 2017, John Thune's website read: Today is a historic day for America as Donald Trump and Mike Pence take on the enormous responsibility of serving as president and vice president of the United States. I want to extend my heartfelt congratulations to President Trump, Vice President Pence, and their families on this important moment in their lives. As the Trump administration begins, I look forward to working with the president and my colleagues in Congress to pursue pro-growth policies that strengthen the economy and create more good-paying jobs.
Thune on firing James Comey: