American Democrat Politician Johan Kerry is known for his smart diplomatic success. Honored with 'Diplomat of the Year' award of Foreign Policy magazine on October 20, 2015, for nuclear issue deal. Kerry has also boosted many sectors of the nation along with international security. Kerry represented his land Massachusetts in U.S. Senate (1985-2013) and was elected 68th U.S. Secretary of State (2013-2017).
Current news on media reads Former Secretary of Senate Kerry pointing President Trump for not doing his job well. Kerry defended former president Barack Obama, standing against Trump for the words that state not much had been done by Obama on Russian interfere matter.
The Career of John Kerry
Before Massachusetts's Senate in 1984, Kerry served in U.S. Navy on Vietnam War, in public service as assistant district attorney for Middlesex County in Massachusetts. He practiced law privately for few years and then stepped political career in 1982 as lieutenant governor of his homeland Massachusetts. Volunteering as gunboat officer for around three years in U.S. Navy just after bachelor studies, Kerry continued serving Vietnam Veterans even after returned home with several honors including stars & hearts, as co-founder of the Veterans of America and also became spokesperson supporting them. After law degree, Kerry worked on war victim issues. Kerry served as Senate from 1985 to 2017. Kerry was the Democratic nominee for President in 2004 and also was chairman of the Senate Foreign Relation Committee in 2009 to 2013. Then, sworn in as the 68th Secretary of State under the presidency of Barack Obama.
More change than ever before-short and long term. Wanted to share a few thoughts on how we got here and where we go. https://t.co/4MXDJhq0RZ

— John Kerry (@JohnKerry) May 25, 2017

During all his senate period since 1985, he was able to success diplomatic relations with nations in critical relations with America (like Afghanistan, Iran, Japan, Vietnam, and Syria). Along with leading economic, education, health, foreign policy, international affairs, national security, environmental safety and also several military matters. After Senate phase, Kerry is heard of joining The Carnegie Endowment for International Peace. Besides it, he is also named as the chairman of Bank of America Global Advisory Council, along with more of his plans.
The Net worth of John Kerry
According to the source, the net worth of John Kerry's is estimated to be around $250 million, as of 2018. Kerry is counted as one of the wealthiest among U.S. Senator. Moreover, including the net worth of his wife Teresa Heinz, their net worth rises much higher as from $199 to $839 million.
In the Personal life of John Kerry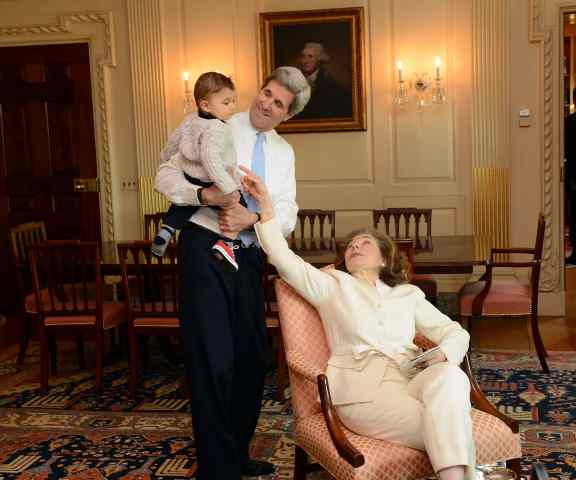 Presently Kerry is living happy family life in Boston Massachusetts with wife Teresa Heinz Kerry, the second wife after Julia Stimson Throne. Julia and John Kerry were together from 1970 to 1988, with two daughters from them as Alexandra and Vanessa, before marrying Teresa in 1995. Teresa and John Kerry have three sons from them and now with grandchildren. Beside his work life, Kerry loves to play guitar, enjoys surfing, Ice Hockey and also go hunting.
The early life of John Kerry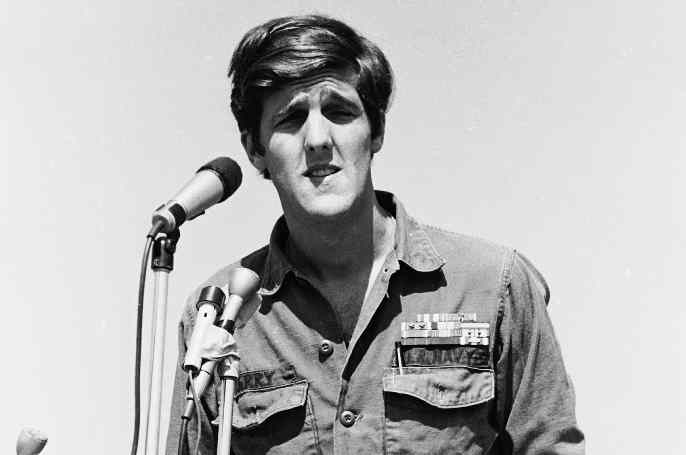 Born with full name as John Forbes Kerry on December 11, 1943, in Denver of Colorado, Kerry was raised religiously as Roman Catholic. Kerry's dad Richard Kerry a diplomat was a pilot in Army Air Corps and also was in Foreign Service after it. At the time of birth of Kerry, dad Richard was recovering from tuberculosis. Mom Rosemary Forbes Kerry was a nurse as also a social service volunteer. Childhood and education of Kerry stepped many abroad lands, as Massachusetts, Washington D.C., Berlin, Switzerland, New England and Norway in a consecutive manner. Along being good in studies Kerry was also seen active as an athlete.
More often inclusion of politics matter in family conversation shaped Kerry's interest in a political world from the early age and also volunteered Edward Kennedy Campaign of the United States Senate. Soon after graduating high school in 1962. He did bachelor studies in political science at Yale University in 1966 and also studied law from Boston College Law school in 1976.
Facts about John Kerry
Speaks French along with some Norwegian
Share ancestor with George W. Bush on Bush's father side and Kerry's mother side, since the 1600s
Diagnosed and successful surgery of prostate cancer