Elaine Chao is the first Asian-American woman to serve in President's Cabinet in the US history. She worked as the US Secretary of Labour under Republican President George W. Bush. Soon, she will enter President Donald Trump's cabinet as the Secretary of Transportation.
Early Career and Education
Elaine Chao was born on March 26, 1953 in Taiwan as the eldest daughter to father James S.C. Chao and mother Ruth Mulan Chu Chao. The family immigrated to the US in 1961, when Chao was just around 8 years old.
For early education, Chao went to Tsai Hsing Elementary School in Taipei and Syosset High School in New York. Then, she got into women's college Mount Holyoke to do economics. After graduating from Mount Holyoke in 1975, Chao joined prestigious Harvard Business School for an MBA. She also has 36 honorary doctorates from various universities and colleges.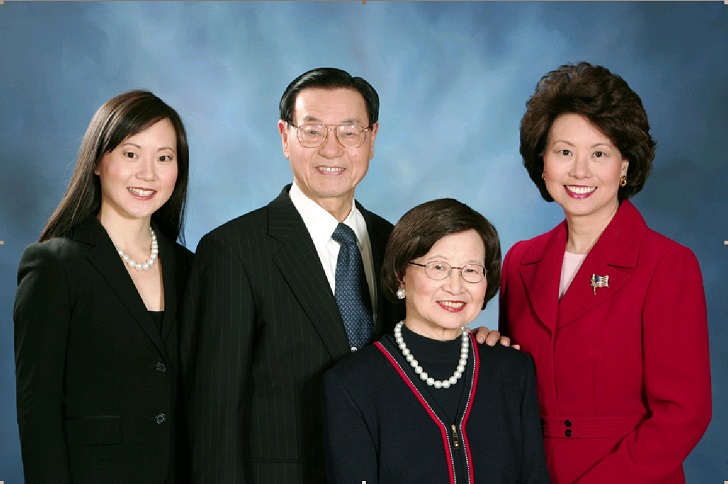 Personal Life
The 63-year-old Taiwanese-American politician, Elaine Chao, married the US Senator Mitch McConnell in 1993. Prior to meeting with McConnell, Chao dated the White House Counsel C. Boyden Gray.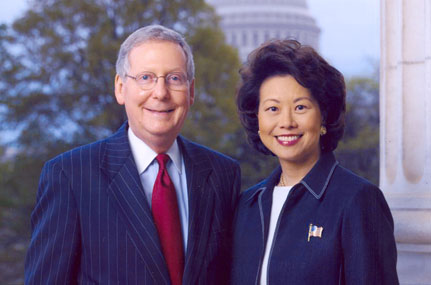 Career
Elaine Chao wasn't always into politics. She initially worked at Bank of America, San Francisco and Citicorp in New York.  Her way into the US politics opened up after landing a White House Fellowship in 1983. Subsequently, in 1986, she was given the position at Maritime Administration of the US Department of Transportation.
After leaving Department of Transportation, Elaine entered Federal Maritime Commission starting from 1988 to 1989. She had to relinquish the position to take up the position of Deputy Secretary of Transportation under George H.W. Bush. Chao also worked as the director of Peace Corps.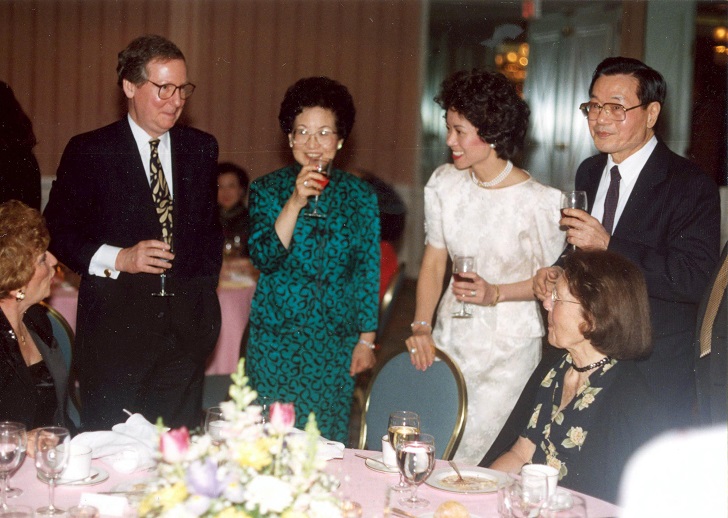 Prior to her appointment to the office of US Secretary of Labour under George W. Bush, Chao was the CEO of United Way of America and fellow at Heritage Foundation. After being appointed for Bush administration, Chao relinquished all the positions and remained fully focused: the worker's basic rights got protected and the wage levels arose reducing any discriminatory acts.
Likewise, Chao left a new legacy of a revised labor union financial disclosure. She was also actively involved in bus tour campaign across the US aimed at informing people about the benefits of tax cuts. Despite all these efforts to strengthen the finances of both workers and employers, Chao is repeatedly criticized for presenting faulty information to the Congress. Likewise, her tenure also suffered Sago Mine and Crandall Canyon Mine catastrophes killing more than 15 people. Chao was deemed responsible for the accidents as she was the one who deregulated any safety inspections.
With an end to President Bush's two consecutive terms, Chao retook her position at Heritage Foundation and worked for television medias such as Fox News. She was heavily engaged in numerous organizations such as Bloomberg Philanthropies, Harvard Kennedy School of Government and News Corp.
Trump and Elaine Chao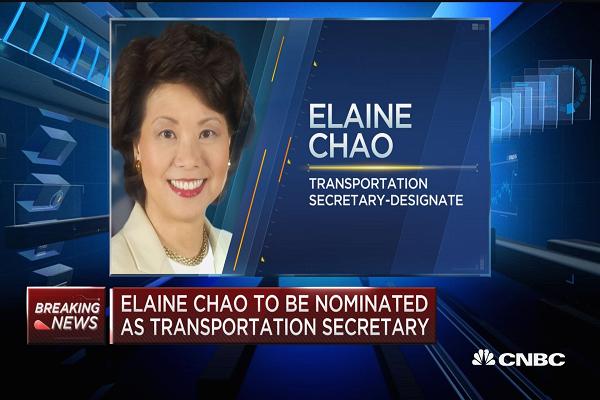 Although Elaine Chao and US President Donald Trump do not have much shared history, she had been nominated to hold the position of the US Secretary of Transportation. The US Senate unanimously approved Elaine Chao for the position. Both Trump and Chao are looking forward to boosting infrastructural development.