Dan Little is the incumbent First Gentleman of Oregon who has been in the office since February 18, 2015 as his wife Kate Brown succeeded John Kitzhaber as Governor of Oregon. Dan was a natural resource biologist at the United States Forest Service.
Early Life and Education
Dan Little was born and raised in Boulder, Colorado. After completing high school education, he joined Colorado State University for an undergraduate degree in forestry management.
Personal Life
Dan Little is married to Oregon Governor Kate Brown. The couple hasn't had any children together, but Dan has two children – Dylan and Jessie – from his previous marriage. The couple has a home in Salem but currently lives in Oregon Governor's Mansion at 533 Lincoln St S, Salem, OR 97302, USA.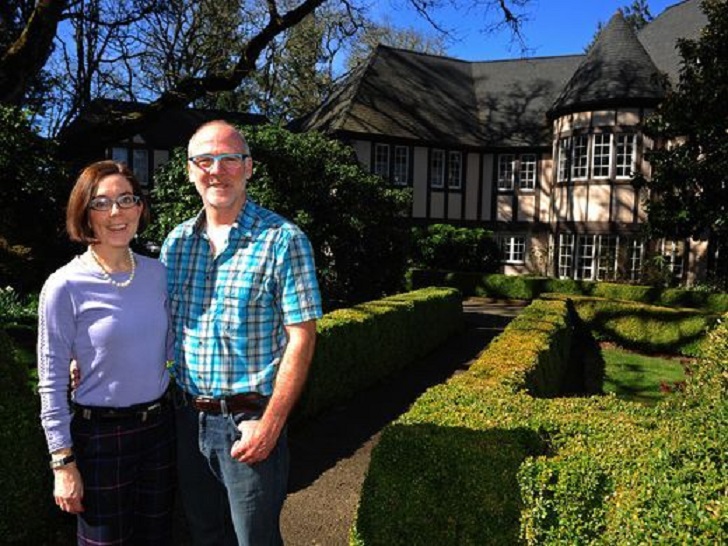 The couple has some interesting similarities. For example, they both follow True North band. As hobby, Dan likes to hike around, cycle and ski.
In 2012, Dan said that politics flows in Kate's blood. He added, "I've seen politics eat people alive. A campaign like this they never recover from it."
Career
Graduating from Colorado State University, Dan Little joined the US Forestry Management. As a natural resource biologist, he moved from Colorado to Oregon in the 1980s and held the position until his retirement in 2015.
To break down Dan's service to the US Forestry Management, he primarily worked as a field biologist, visiting and researching on several national forests in the US. His responsibilities included tree plantation management, controlling forest fires, preventing environmental degradation, stemming haphazard deforestation, et cetera. During this long-term experience, Dan Little was able to develop a Geographic Information Systems (GIS).
Possessing huge experiences, competencies, and dynamicity, Dan Little was promoted to the Forest Service National Headquarters from the US Forestry Management. As project manager of a new work, he helped develop a computer-based system in order to check several aspects of natural resources.
Besides forestry, Dan Little is a talented photographer and usually takes photos while biking or hiking. Reportedly, he also operates a website featuring his best phots.
Donald Trump and Dan Little
Maybe not Dan Little, but his wife Kate Brown is strictly against Donald Trump. She reportedly called for a formation of a volunteer group to resist Trump administration. In an email, Brown said, "Now, more than ever, we must bring communities together to resist in a divided nation."
Moreover, Kate even criticized President Trump for not equally treating women governors. She said, "I've been there before. I think people forget that there are female governors in the world." Likewise, in early February, Kate brought out a new executive order to prohibit Oregon executive officials from helping federal agents to track illegal immigrants.