Anderson Cooper is a television journalist who works as an anchor for CNN's Ander Cooper 360ᵒ show. Besides, Cooper is a correspondent for 60 Minutes and was the host of Anderson Live.
Early Life and Education
Anderson Cooper was born on June 3, 1997 to mother Gloria Vanderbilt and father Wyatt Emory Cooper. Wyatt was a writer and Gloria was a fashion designer. Raised in the New York City, Anderson Cooper went to Dalton School for high school education.
Completing high school from Dalton, Anderson entered Yale University for an undergraduate degree in political science.
Personal Life
Anderson Cooper is an openly gay man and is currently dating Benjamin Maisani. Maisani is a gay bar owner.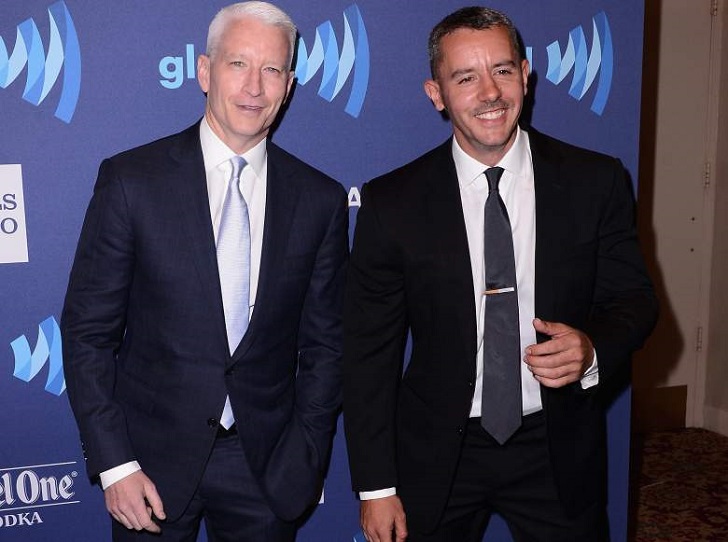 The couple has been together for seven years and owns the Rye House in Connecticut.
Career
Graduating from Yale University in 1989, Anderson Cooper wanted to enter ABC News Channel as a television journalist. Unfortunately, he couldn't land the job straight up, hence compelling him to work for Channel One for a few years. He lived in Myanmar and Vietnam to report the situation in the region after the long war had come to an end. In the meantime, Cooper also learned the Vietnamese language.
Starting in 1995, Anderson Cooper became a correspondent for ABC News. In 1999, he became a co-host of the ABC News show World News Now. A year later, he became the host of The Mole, a reality show by ABC. Completing a season in The Mole, Anderson Cooper joined CNN News Channel as an anchor of American Morning. Soon, he also became the regular host of CNN's New Year's Eve Special. The show is broadcasted live from Times Square every year.
On September 8, 2003, Anderson started to host his own show Anderson Cooper 360ᵒ. Since signing the deal with CNN, Anderson Cooper has covered several stories such as the tsunami in Sri Lanka, British royal wedding of Prince Charles, death of former Pope John, Niger famine, Hurricane Katrina, et cetera. In 2007, Anderson lengthened his contract with CNN News and doubled his salary from $2 million to $4 million.
Since 2007, Anderson has also been a regular contributor for 60 Minutes. Likewise, he also hosted the Anderson Live show from 2011 to 2013 and narrated the 1952 Broadway book How to Succeed in Business Without Really Trying: The Dastard's Guide to Fame and Fortune.
Awards
Emmy Award, 1997
GLAAD Award, 2001
Peabody Award, 2005
National Headliner Award, 2005
Emmy Award, 2006
Emmy Award, 2011