Quick Info about Adam Kokesh
Full Name

Adam Kokesh

First Name

Adam

Last Name

Kokesh

Born Name

Adam Charles Kokesh

Birth date

01/02/1982

Birth Place

San Francisco, California, USA

Zodiac Sign

Aquarius

Nationality

American

Ethnicity

Whtie

Profession

American politician, activist, radio host, and author

Wife

Not Married

Net Worth

$10 million

Age

38

Dating

Stacey Cook

Engaged

NA

Parents

Charles Kokesh

Facebook

https://www.facebook.com/adamcharleskokesh

Twitter

https://twitter.com/adamkokesh
Adam Kokesh is a popular American politician, activist, radio host, and author. He is one of the candidates running in the 2020 Presidential election in the USA.
Early Life:
Adam Kokesh was born as Adam Charles Kokesh on February 1, 1982, in San Francisco, California, USA. He is not the only child of his parents but has four other siblings. Adam Kokesh took refuge in a punk truck after his parents got divorced when he was just 10 years of age. He attended Camp Pendleton when he was 14.
He attended Stevenson School for his high school studies but was kicked off immediately when the officials found out that he possessed alcohol. Later, he completed his high school studies from Native American Preparatory School in New Mexico. Further, he earned his bachelor's degree in Psychology from Claremont McKenna College. And later joined George Washington University for his master's degree in political management.
Blames but doesn't hate Donald Trump: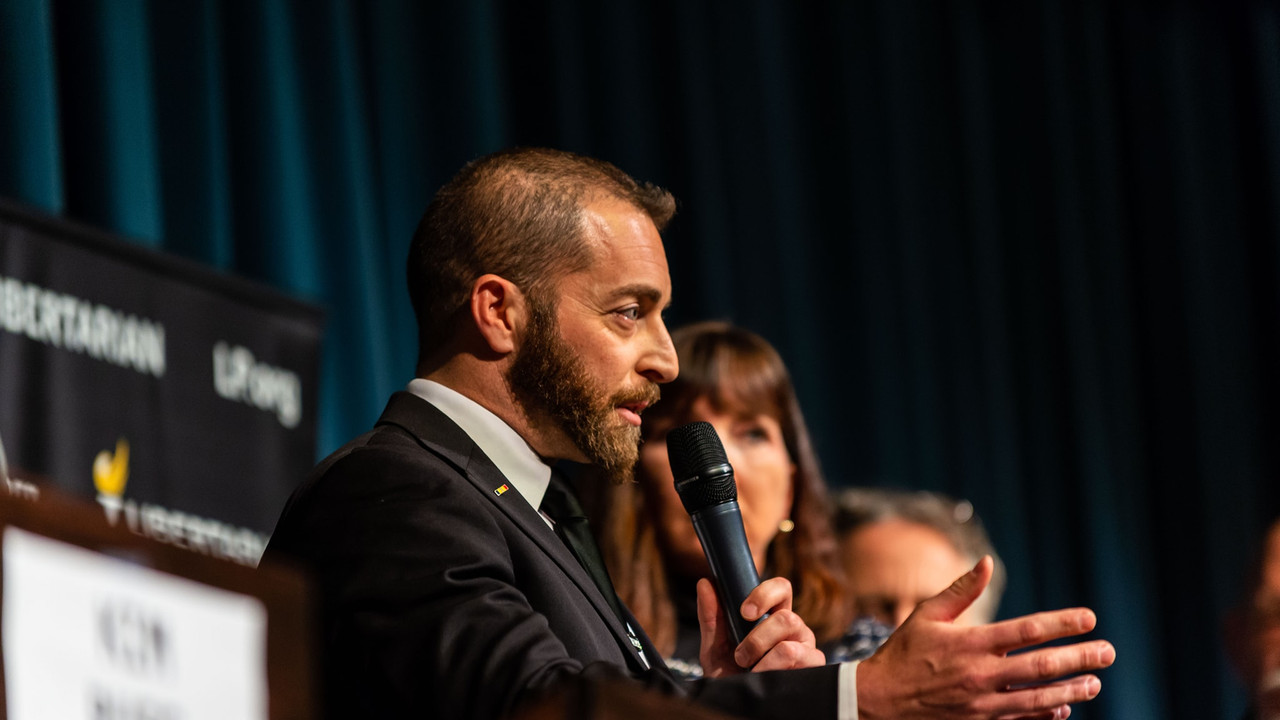 On October 26, 2017, Adam Kokesh twitted about Donald Trump where he has mentioned that Donald Trump is a Minarchist. Kokesh believes the present US government has changed the country and it needs reform. He blames Donald Trump solely but he has admitted he doesn't hate him. In the upcoming 2020 presidential election, he has stood in order to bring a lot of changes that the USA needs.
Career: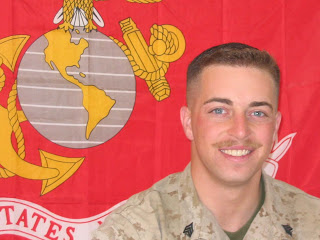 Adam Kokesh is popularly known as a former US Marine Corps Sergeant. He served in the Iraq war back in the year 2004. After returning to the USA from the Iraq War, Adam became an anti-war activist. He also advocated for the Iraq veterans against the war group.
Kokesh came into limelight when his radio program 'Adam vs The Man' was broadcast by RT America in the year 2011. Unfortunately, he was able to host the radio show only for months as the license got canceled due to an FEC complaint. Adam Kokesh came into headlines when his photograph was included on the front page of various newspapers for a protest during Alberto Gonzales's testimony. He strongly opposed the dismissal of US Attorneys.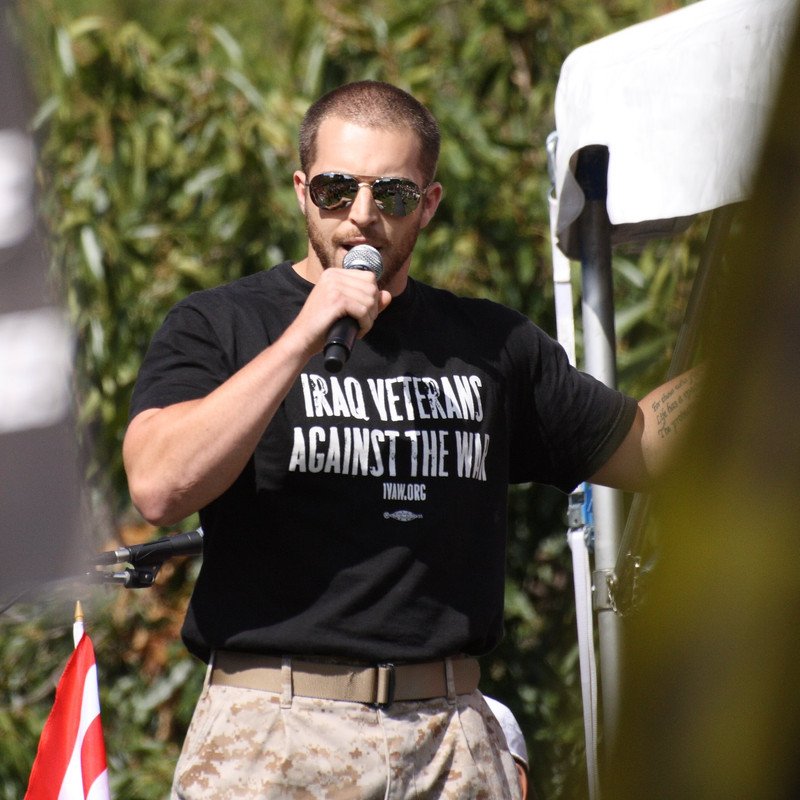 Adam Kokesh is one of the candidates running in the 2020 Presidential election in the USA. His main agenda is the 'orderly dissolution of federal government'. Adam Kokesh is the candidate who claimed his presidential election campaign the earliest among any other candidates. And announced his presidential campaign on July 23, 2013, when he was in a jailhouse for the Open Carry Incident. At first, many people thought it was a joke but he actually reaffirmed his decision on January 16, 2018.
Personal Life:
In the year 2013, Adan Kokesh was dating Carey Wedler. But, the couple separated when Adam was jailed. After his bail, he started dating Macey Tomlin. They first met on Twitter. On July 8, 2015, Macey and Adam were engaged. But, the relationship between them didn't work out and Macey left Adam just months before their marriage which was fixed in spring 2017. According to Macey, Adam was abusive, possessive, controlling, and a sociopath. She has even advised people not to vote him in the 2020 Presidential Election. However, Adam Kokesh has apologized for everyone including Macey for his bad behaviors towards them.
Watch Adam's girlfriend provide an update to today's kidnapping: https://t.co/G3wC61nbhM

— Adam FREEDOM! Kokesh (@adamkokesh) January 17, 2018
According to the recent reports from Twitter, Adam Kokesh is currently dating another girl named Stacey Cook whom he finds very trustworthy and helpful. However, he has decided to keep his personal life out of reach from the media as he is totally focused on his presidential campaign.
Net Worth:
The estimated net worth of Adam Kokesh is approximately $10 million as of 2020. His source of income has not just been politics. In fact, Adam earns remarkably from his YouTube videos and Instagram posts. He has an annual income of nearly $21.1 thousand from his YouTube videos and earns nearly $205 from each Instagram post. Besides he has accumulated income from- radio personality, podcaster, movies, and peace activist.
Facts:
On January 16, 2018, Adam Kokesh was jailed for the consumption of Marijuana after his reaffirmation in the presidential election of 2020.
His activism works include Iraq Veterans against the war, Ron Paul Presidential campaign in 2008, Thomas Jefferson Memorial silent dance, veterans for Ron Paul, cursing ban in Middlesbrough, open carry march on Washington, and Protest against the war in Syria.
He ran for the US House of Representatives from New Mexico's 3rd congressional district on October 15, 2009.
Kokesh wrote the book 'Freedom!' when he was in jail back in 2013.
Adam Kokesh has also appeared in multiple movies including "The Prey" (2016), "The Road to Fallujah" (2008), "Gray State: The Rise" (2015), etc.