Credited as the woman who made real estate Moghul Donald Trump the 45th president of USA; Kellyanne Conway needs no introduction as such. This lady who was named as the campaign manager in August 2016 was the first ever woman to run a successful presidential campaign. After that there has been no looking back for Conway who is now the special counselor to the president in White House.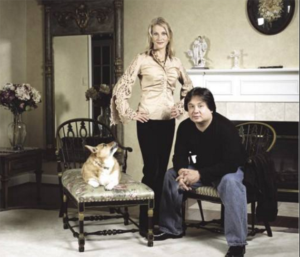 Kellyanne Conway although rumored to be dating Tennessee senator Fred Thompson is actually married to a New York legal counselor George T Conway III. The couple got married in 2001 and has a very successful marriage as it has lasted for 6 ears already now giving them four kids.
Perfect #Yankees game. 6-run come from behind 9th inning, all 4 kids here & waitress asked for my ID #NewYork pic.twitter.com/LrFWQ2d4F5

— Kellyanne Conway (@KellyannePolls) June 30, 2016
George T Conway is a senior partner at Wachtell, Lipton, Rosen and Catz in the department of litigation. His experience includes fighting very high profile cases including the one of Bill Clinton that was involved with Paula Jones lawsuit.
Kellyanne who is famously now known as the Trump whisperer now lives with her family at the Washington DC and is often having a hard time managing time for her children; two of them who are twins.
#openingday fun. #Yankees fans in #Phillies camouflage 2 root against #redsox. saw 1st grand slam of season! #mlb pic.twitter.com/Jsfh0I7efW

— Kellyanne Conway (@KellyannePolls) April 6, 2015
How did Kellyanne Conway and George T Conway meet?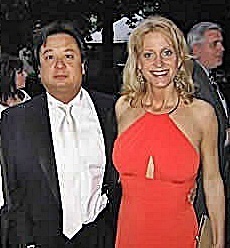 George Conway was familiar with Kellyanne because of her media presence. Kellyanne who is also a former pageant winner was spotted by George on the cover of a magazine and he called up Ann Coulter a good friend of his to have an introduction with Kellyanne. After many trips and pestering along with getaways to Hampton and baseball playoff Kellyanne was finally impressed with George and gave her consent for marriage.
Kellyanne Conway and George T Conway III marriage
One of the highest ranking women in the White House Kellyanne married George in a private affair along with her family members. George who was smitten by Kellyanne and head over heels with her made a simple but lavish wedding.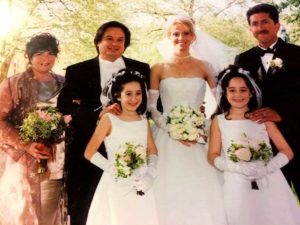 In fact to celebrate her 40th birthday George hired a plane and took her whole family out for a getaway just to celebrate his darling wife's birthday.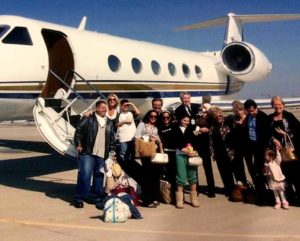 Who is George T Conway III?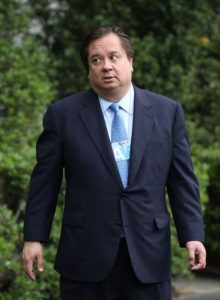 A Republican as well George Conway's mother was originally an organic chemist from the Philippines while his father worked for defense contractor Raytheon. George spent most of his childhood outside of Boston and graduated form the Marlborough High School. He is a graduate of Harvard College and further went to study at the Yale Law School where he was an active member in the Federalist society. He clerked for Judge Ralph Winter of the Second Circuit and went to join Wachtell, Lipton; a company he is serving till now. George is now a senior partner in the firm and receives a paycheck in seven figures.