A US Representative for 6th Congressional District of Georgia, Tom Price is the the US Secretary of Health and Human Services. Currently, he chairs House Budget Committee. In the past, he was involved as a chair of Republican Study and Policy Committee.
Early Life and Education
The 62-year-old US Representative was born on October 8, 1954 in Lansing, Michigan, US. He went to Asam Jr. high and Dearborn High School in Dearborn for early education. Subsequently, Price got into University of Michigan Health System for MD.
Personal Life
Tom Price is a happily married man with a wife, Betty Price, and a son, Robert Price. Betty too is a political leader who has served the Roswell City Council. She succeeded Harry Geisinger from Georgia House of Representatives in 2015.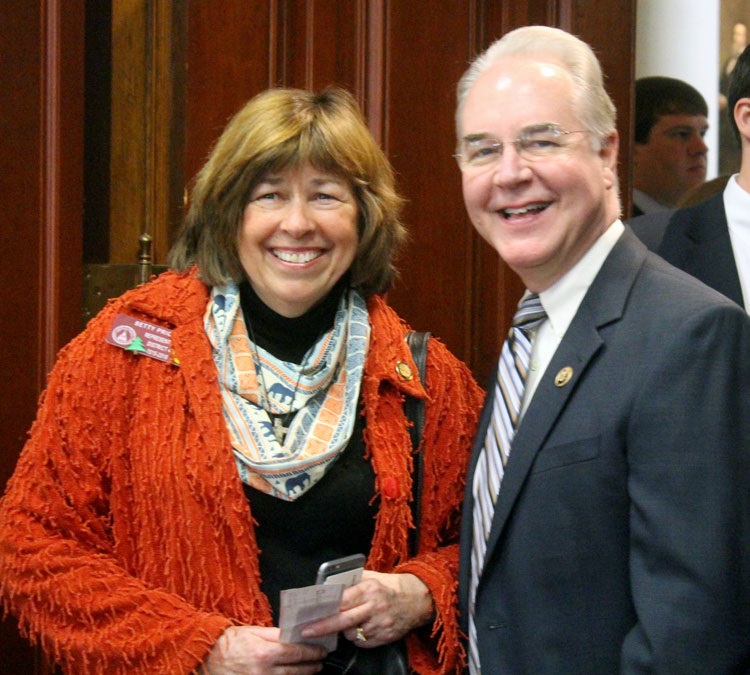 Career
Georgia Senate
Starting in 1996, Tom Price served four terms in Georgia Senate. He won the first election against Ellen Milholland with 71% votes in favor. Likewise, the 1998 election had 75% voters on his side.
As a senator, Price also worked for committees such as Economic Development and Tourism, Insurance and Labour, Ethics, et cetera.
US House of Representatives
Since his first election in 2004, Price has never had to keep out of the US House of Representatives. He had a landslide victory against fellow Democrat Fulton and Lamutt. Likewise, Price got another enormous Trump with 82% votes in favor in 2006.
Following two such landslide victories, Price won 68% votes in 2008, 99.9% in 2010, 65% in 2014 and 61.6% in 2016. The 2016 election was against Democrat counterpart Rodney Stooksbury.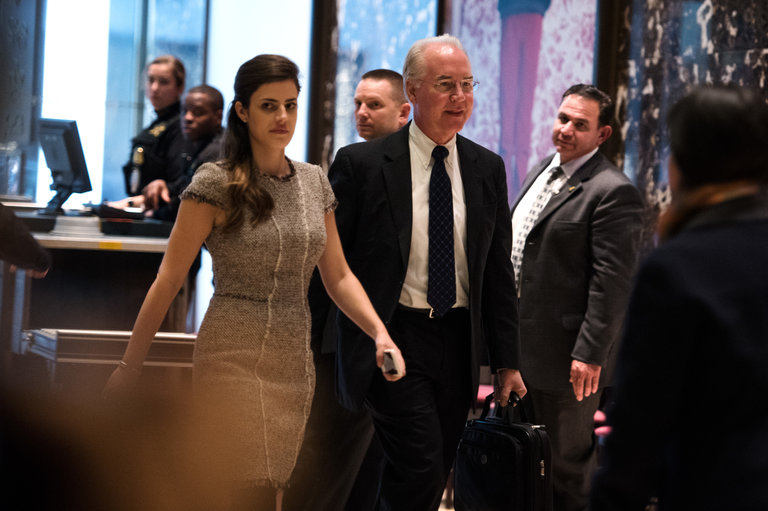 As a US Representative, Price has remained as a sponsor to several acts and bills. He sponsored Empowering Patients First Act introduced in 111th Congress. In addition, Price also facilitated Pro-Growth Budgeting Act of 2013. In total, he has been involved with sponsoring 55 bills from 109th to 113th Congress.
Donald Trump and Tom Price
Trump and Price resemble a lot in their proposed policies and stands on various issues. Price is a pro-life who was a signatory for Protect Life Act 2011. Like Trump, Price also believed that planned parenthood isn't viable by using federal budget.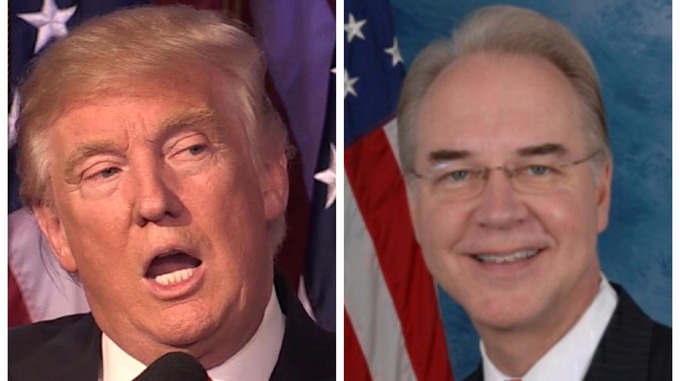 On Gun Control, both agree that Americans should be allowed to possess guns for personal safety. Interestingly, Price is a bit lenient on environment. While Trump once said that he doesn't believe in Global Warming, Price opposes environmental regulations. May not be a surprise but Price also wants to repeal Obamacare.
Price and Trump also agree on military functions. Price opposed the decision to bring back military troops from Iraq. Also, he criticized federal funding on presidential campaigns. With similar views, Donald Trump and Tom Price might go hand in hand to make US health sector better again.https://www.youtube.com/watch?v=hLOjR49RAJY