Last updated on September 3rd, 2018 at 06:50 am
Thomas Bryant Cotton (Tom) is a significant political figure in the US who has been a member of the Republican Party and has been serving the nation since January 3, 2015. Cotton is the youngest incumbent U.S senator.
The Early life of Tom Cotton
Cotton was born on May 13, 1997, to parents Thomas Leonard and Avis cotton. Cotton's father worked as a cattle farmer and his mother was a school teacher. Thomas completed his high school from Dardanelle high school in June 1995. He then went to Massachusetts to attend Harvard College. Thomas was a member of the Harvard crimson board there. He went for a master's degree program at Claremont graduate university in 1998. Tom left Claremont and went to Harvard law school in 1999. He received his Juris Doctor degree in June 2002. Thomas Cotton served as a clerk for a year immediately after finishing law school.
The Career of Tom Cotton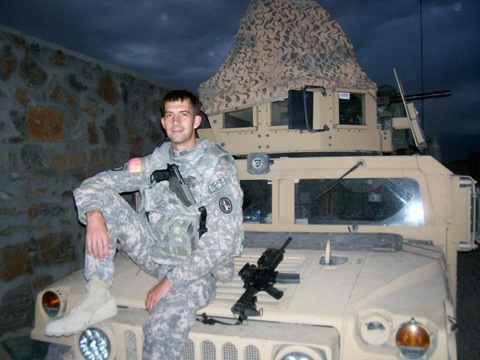 Cotton enlisted himself in the U.S. Army on January 11, 2005. He attended United States army airborne school and ranger school. In May 2006 as a part of operation Iraqi freedom as a platoon leader Cotton was deployed to Baghdad. He wrote a letter to the editor of the New York Times while at Iran accusing three journalists of violating laws by publishing details of a secret program monitoring terrorist's finances which gained him international public attention. He was promoted to first lieutenant in December 2006 and assigned as a platoon leader for the 3rd U.S. Infantry Regiment at Arlington National Cemetery. In October 2008 he was deployed to eastern Afghanistan. After 11-months of deployment, he returned from Afghanistan on July 20, 2009, and returned to his family.
Thomas ran for a seat in U.S. house of representative elections in 2012 as a Republican in Arkansas' 4th congressional district. The seat was vacant as a result of the retirement of Democratic U.S. Congressman, Mike Ross. He won the nomination with 57.6% of the vote.
Cotton defeated state senator Gene Jeffress in the general election on November 6. He was sworn into the U.S. House by United States Speaker of the House John Boehner on January 3, 2013.
He challenged Democratic incumbent Mark Pryor for his seat in the United States Senate officially on August 6, 2013. He won the general election and was welcomed to the office on January 6, 2015.

Tom wrote an open letter to the leadership of the Islamic Republic of Iran with the claim that the Obama administration's authority is engaged in nuclear proliferation negotiations with Iran. The administration officials of Obama acknowledged the existence of an agreement between Iran and IAEA on July 21, 2015.
Mr.Cotton stated that he would support legalization of existing recipients of deferred action for childhood arrivals in September 2017.
In the Personal life & Net worth of Tom Cotton
Happy Mother's Day to Anna, the best mom for Gabriel & Daniel a man could ever hope to have. We love you! pic.twitter.com/L1IDRB71aW

— Tom Cotton (@TomCottonAR) May 13, 2018
In 2014, Cotton tied the knot with attorney Anna Peckham. They have two children Gabriel & Daniel. Their first child was born on April 27, 2015, and the second child was born on December 7, 2016. He has also been a member of the United Methodist church.
According to an article published in 2015, the net worth of Tom Cotton is $ 207,000. He was ranked as the 323rd wealthiest representative in 2012.
Interesting facts about Tom Cotton
Cotton did not speak much until the age of three. His sister Sarah acted as a translator for the early years of his life.
He played basketball in high school as a part of the school's team Dardanelle sand lizards.