Last updated on April 21st, 2020 at 11:00 am
Peter Navarro is the director of the National Trade Council, as appointed by President Donald Trump. Prior to joining the Trump team, Navarro was a professor at Paul Merage School of Business. He has also written numerous books that dig on various aspects of economics.
Early Life and Education
Peter Navarro was born on July 15, 1959, to parents whose identity hasn't been exposed in the media. After early education, Navarro went to Tufts University for undergraduate education. Then, he joined Harvard University Kennedy School of Government for an MPA and a Ph.D. in economics.
Personal Life
Peter Navarro lives in Laguna Beach with wife Leslie Lebon. Lebon is an architect by profession.
Career
After serving the US Corps for three years, Peter Navarro returned to work as a policy analyst for various organizations such as the US Department of Energy and Massachusetts Energy Office. Navarro has published his works in various newspapers such as LA Times, International Herald Tribune, NY Times, WSJ and Harvard Business Review.
After spending a few years as an analyst, Navarro joined the University of California, Irvine as a professor of economics and public policy. Working there for two decades, Navarro has accomplished significant works to solve energy issues and has been awarded several teaching awards. After UC, Irvine, Navarro became a lecturer at UC, San Diego.
While at San Diego, Peter Navarro rose to fame after running for political office. In 1992, he joined mayoral race; in 1996, he ran for 49th Congressional District; in 2001, he ran for a seat in San Diego Council. Despite these attempts, Navarro never became able to taste a victory.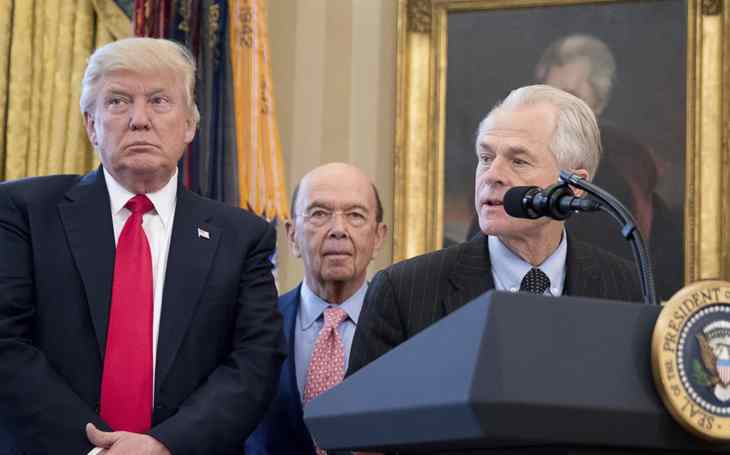 Books
Peter Navarro's career remains incomplete without discussing his books. Some of those are as below:
Crouching Tiger: What China's Militarism Means for the World (2015)
Death by China: Confronting the Dragon – A Global Call to Action (2011)
Seeds of Destruction (with Glenn Hubbard) (2010)
Always a Winner: Finding Your Competitive Advantage in an Up and Down Economy (2009)
The Well-Timed Strategy: Managing the Business Cycle for Competitive Advantage (2006)
The Coming China Wars (2006)
What the Best MBAs Know (2005)
Principles of Economics: Business, Banking, Finance, and Your Everyday Life (2005)
When the Market Moves, Will You Be Ready? (2003)
If It's Raining in Brazil, Buy Starbucks (2001)
[Source: Good Reads]
A feature documentary has already been released based on Navarro's Death by China.
Trump and Navarro
Following the election of Republican Donald Trump to the White House, Navarro was appointed as the director of the National Trade Council. National Trade Council is a newly formed organization in the US Presidential administration.